St. Louis Police Fatally Shoot Suspect During Home Search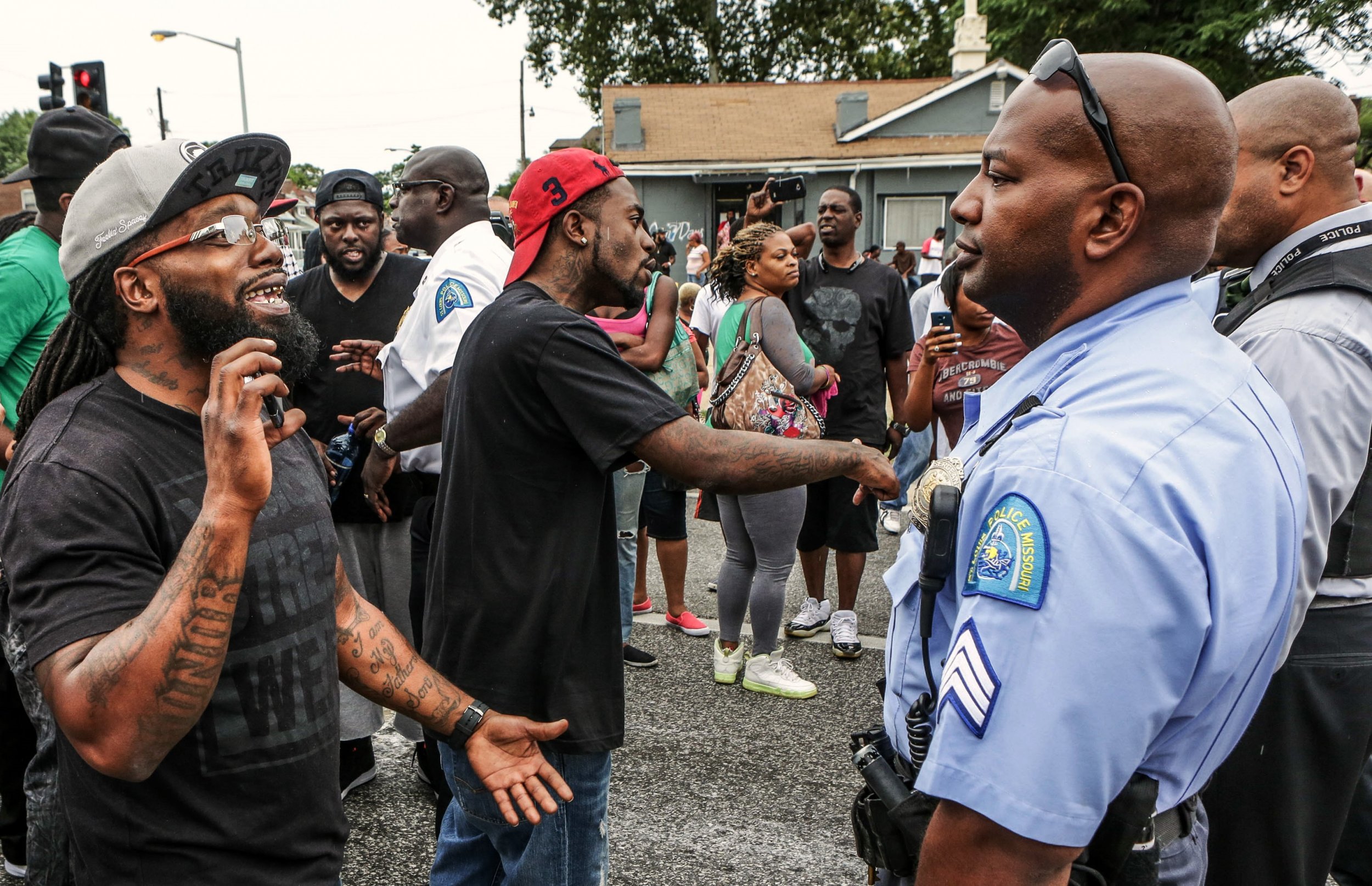 Updated | St. Louis police said an armed suspect was fatally shot in the northern part of the Missouri city on Wednesday after he pointed a gun at officers while fleeing the scene.
Police tactical units were attempting to execute a search warrant at a home just before noon when two armed, African-American men ran out the back door of a multi-family residence at 1243 Walton Avenue, St. Louis Police Chief Sam Dotson told reporters during a news briefing. As they ran, one of the suspects pointed his handgun at the officers. One officer fired once and another shot him three times, Dotson said.
"The suspect was struck, he dropped his gun and continued to run through a gangway until he collapsed," Dotson said.
The other individual fled the scene and remains at-large. Dotson described him as a young African-American in his late teens, wearing general clothing.
Police have not identified the victim, but described him as an African-American man in his early-20s.
No officers were injured. Dotson said the cops involved were placed on administrative leave while the investigation is completed.
Authorities found four guns, including the handgun held up by the suspect, and crack cocaine at the scene, Dotson said. At least one of the guns was stolen from Rolla, Missouri, with an extended magazine in it.
Dotson said the neighborhood has been "plagued by violence" over the last few days.
"This was an area that we needed to be focused in," he said, after citing a murder, homicide and car robbery in the area earlier this week. "It shows the availability of guns, stolen guns in this case, in the hands of criminals, and their willingness to point them at police officers."
Other individuals who were inside the home were taken into custody. Dotson said several guns previously were taken out of the same home, and detectives were looking for additional weapons, felons and criminals when they served the warrant.
"We believe that these individuals are involved with the violence that's been going on in the neighborhood," Dotson said.
The incident occurred on the one-year anniversary of the officer-involved shooting of Kajieme Powell, a 25-year-old African-American man who authorities say waved a knife at them before they shot and killed him. His death happened last summer just weeks after the police fatal shooting of 18-year-old Michael Brown in neighboring Ferguson, Missouri.
Officers throughout St. Louis County came under scrutiny following Brown's death.
About 50 protesters marching to mark the anniversary of Powell's death gathered near the scene of the most recent shooting. A group of individuals held signs that read: "We must stop killing each other," according to the St. Louis-Post Dispatch. Others began to block traffic.
"Certainly the good people that live in this neighborhood should not be plagued by the violence," Dotson said during the news briefing. "It's not about the police actions; it's about police officers doing their jobs in the neighborhoods that need them the most."
"But what I know right now," Dotson added, "[is] somebody pointed a gun at a police officer."
This story has been updated to include a photograph from the scene.