St. Louis Police Sergeant Has No Doubt 'There Are White Supremacists' Serving on the Force
St. Louis Police Sergeant Heather Taylor said she has no doubt that some white supremacists are serving on the city's police force.
Taylor appeared on CBS News to discuss implicit racial bias training within her city's police department. The program, which aims to help officers understand how subconscious biases and stereotypes can influence behavior, has been implemented in departments across the country.
"Do you think that there are white supremacists on the police force?" CBS correspondent Jeff Pegues asked Taylor.
"Yes," she responded. Pegues noted the speed of her answer, telling Taylor that "you didn't even pause."
"Have you seen some of the Facebook posts of some of our suspended officers right now?" Taylor said. "Yes."
A recent report by the Plain View Project, a research group that identifies Facebook posts made by current and former police officers, found that over 20 current St. Louis Metro cops were making racist comments online.
Mayor Lyda Krewson ordered a review of the posts, calling them "disturbing and unacceptable." St. Louis Circuit Attorney Kimberly Gardner reviewed the content and "concluded that this bias would likely influence an officer's ability to perform his or her duties in an unbiased manner."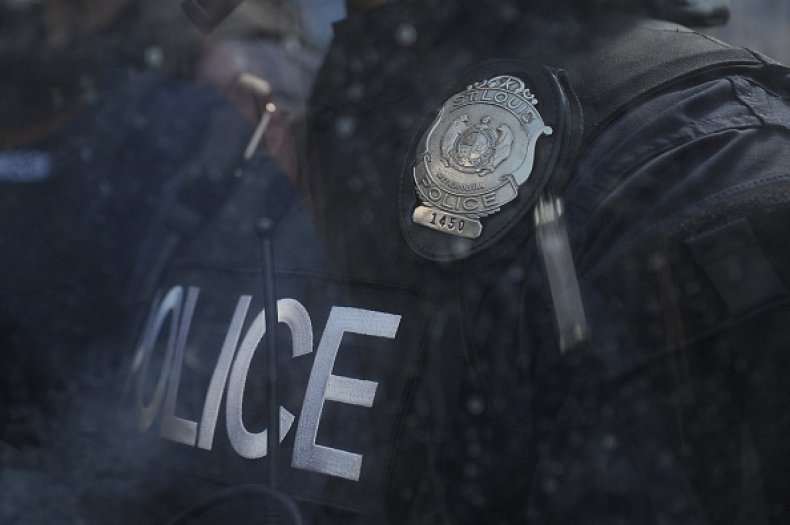 Sergeant Taylor told CBS that the police department should have a better screening system for potential cops and break down the culture of covering up wrongdoing by fellow officers. When asked if she was afraid of receiving backlash for speaking out, Taylor said she's confident she's doing the right thing.
"When you know you're doing right, you can hold your head up," she said. "I don't think that all of our department is bad. But instead of complaining about me, how about you do something to change the culture that you know exists?"
St. Louis has required all officers take implicit bias training and de-escalation training since October 2014. The programs were mandated shortly after the Ferguson protests following the death of black teenager Michael Brown. Brown was shot and killed by a white police officer on August 9, 2014. The officer was never indicted but eventually resigned from the force.
St. Louis Public Safety Director Jimmie Edwards told CBS that the number of force incidents have been down in the city since the implementation of training, was implemented but said the department still has a long way to go.
CBS reached out to over 150 police departments across the U.S. to learn more about implicit bias training. The news outlet found that nearly 70 percent of the departments they reached out to had done the training. According to CBS, 57 percent reported that the training was implemented in the five years after Brown's death.