St. Louis Police Fatally Shoot Young Man Wielding Knife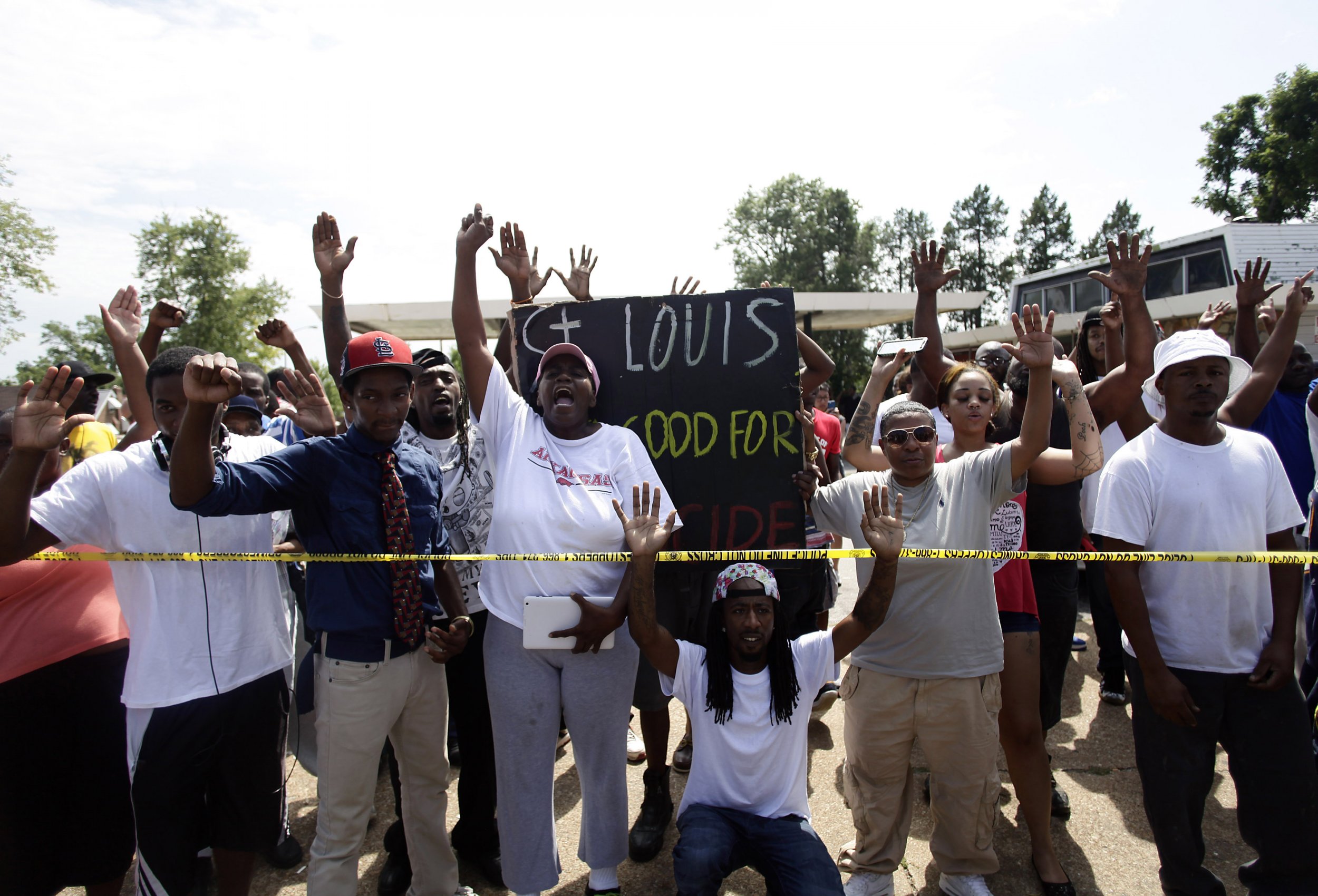 St. Louis city police have shot dead a 23-year-old man they claim was armed with a knife.
The suspect was in Six Stars Market in north St. Louis on Tuesday afternoon and took two energy drinks without paying, St. Louis Police Chief Sam Dotson said at a news conference. The suspect walked out of the market after the owner asked him to stop, then re-entered the store and took a packet of pastries. The suspect was followed outside by the market's manager, who told him he would have to pay for the goods, Dotson said.
Witnesses say the man started "throwing items on the street and sidewalk," the St. Louis Post-Dispatch reports. St. Louis Alderman Dionne Flowers witnessed the exchange and said the suspect was acting "erratically." The man then reportedly pulled a knife out of his waistband and didn't drop the weapon when repeatedly asked by two police officers to do so.
"The store owner and the alderwoman said the suspect was armed with a knife, acting erratically, pacing back and forth in the street, talking to himself," Dotson said.
Police say they heard the suspect shout, "Shoot me now. Kill me now." The suspect, agitated and holding the knife "up high," approached and was shot by both police officers after getting within three to four feet of their police car. Dotson said the officers were within "lethal range for a knife."
The suspect was pronounced dead at the scene. The officers, who were not hurt, have been placed on administrative leave pending an investigation.
Dotson told reporters that the officers' actions were justified because the police have a right to defend themselves and the suspect approached the officers in a "threatening manner," The Los Angeles Times reported.
"Officers have a reasonable expectation to go home at the end of their shift," Dotson said.
Thirty-one people were arrested during protests in Ferguson, Missouri, on Monday night. It was the ninth night of demonstrations, and the first night that the National Guard were mobilized to help keep the peace. Four journalists were detained by police and tear gas, noise cannons and rubber bullets were deployed against demonstrators.