St. Patrick's Day Seattle Parade: Date, Time, Location and More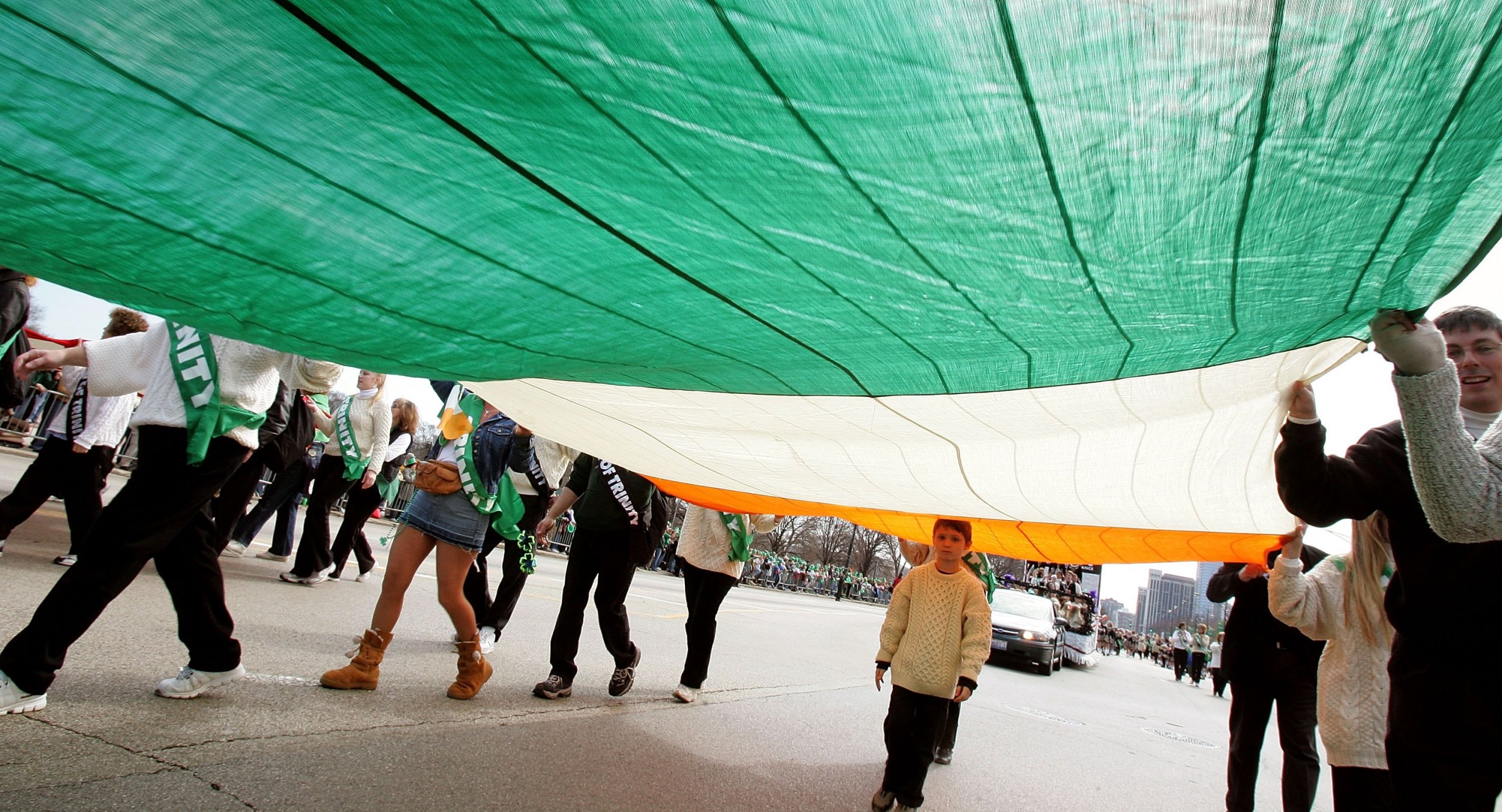 This Sunday, millions of people across the world will don their favorite items of green clothing and celerbate their Irish heritage for St. Patrick's Day. While the actual day marking the supposed death of the patron saint of Ireland is on March 17, cities all over the U.S. will be putting on a host of events and activities across the weekend to mark the occasion.
The city of Seattle is no different. While not as well known for its Irish communities as Boston or New York, the Emerald City can still proclaim to be a place much loved by the Celtic people.
According to a study by WalletHub, Seattle is the 23rd best U.S. city to celebrate St. Patrick's Day and the fourth best city in terms of St. Patrick's Day traditions. The study also ranks Seattle as having the third highest number of Irish pubs and restaurants per capita, just behind New York and Tampa, Florida, in joint first.
One of the much-loved traditions that will be making a return this year is the St. Patrick's Day parade in Seattle, which will take place on Saturday.
Before the 48th Annual St. Patrick's Day Parade officially begins, an Irish flag raising ceremony will take place in front of the King County Administration Building at 12:20 p.m., with the Irish and U.S. national anthems then played by trumpeters.
The parade will then start at 12:30 p.m., with the St. Patrick's Day Parade Grand Marshals and the Honorary Parade Grand Marshal leading the march up 4th Avenue north from James Street before ending in Westlake Park.
Those taking part in the parade are then encouraged to take the free monorail service to the Seattle Center for closing ceremonies at 2:30 p.m. in the Armory.
The groups and organizations marching in the parade include the Seattle Police Pipes and Drums, the Seattle Fire Department Honor Guard, the Scottish American Military Society and the Star Wars Washington Garrison Titan of the 501st Legion.
"Organized groups and groups planning to carry banners must pre-register for the Parade while individuals are encouraged to march in the parade without any pre-registration," a statement on the Irish Heritage Club website read.
King County Councilmember Joe McDermott will serve as this year's Grand Marshal, with veteran Seattle parade attendee Nicole Russeff named as the Honorary Grand Marshall.