Five Ways To Celebrate St. Patrick's Day 2018
St. Patrick's Day is just a day away and millions of people will be dressed in green, drinking green beers and celebrating St. Patrick, the patron saint of Ireland on March 17.
The national holiday isn't just celebrated in Ireland and Northern Ireland. Irish pride is being celebrated in other parts of the world like Japan, Australia, London, and multiple cities across the U.S.
There are different ways to celebrate the holiday without going on a pub crawl. Here are five fun ways to celebrate the day:
Cook up an Irish dish:
Use the day of celebration to channel that inner foodie and cook up an authentic Irish dish that isn't dyed green. Skip the corned beef and cabbage and try whipping up some classics like Irish soda bread, bangers and mash, or shepherd's pie.
Drink Guinness or Other Irish Beverages:
Guinness is known as the iconic beer for Irish, but there are other great selections of beers to choose from. Smithwick's, Murphy's, Harp and Beamish & Crawford are some great, flavorful beers that can help you get into the spirit.
Not a fan of beer? Try some different types of Irish whiskey like Jameson, Tullamore D.E.W. and Bushmills. There's also Bailey's Irish Creme, which pairs well with a cup of coffee for those who want to start the celebrations early.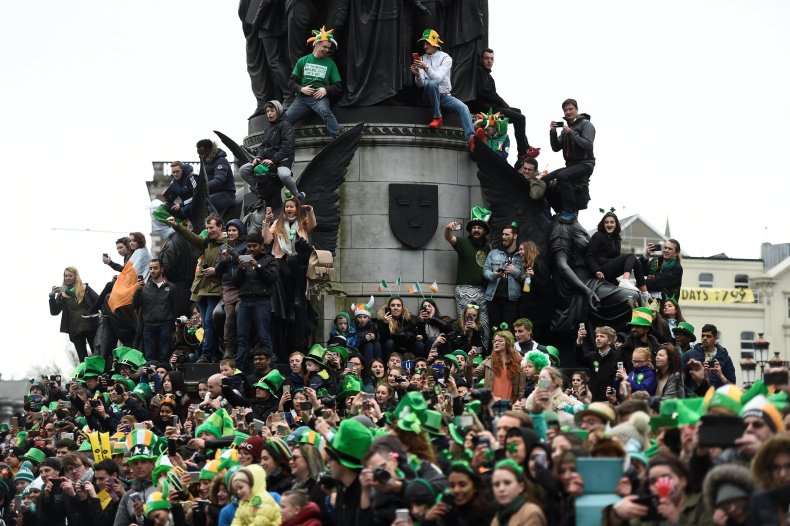 Listen to some Irish music:
For a more traditional St. Patrick's Day, there are some great Irish classics to choose from. "The Boys of the Old Brigade," "Skibbereen," "The Fields of Athenry," and "Finnegan's Wake" are some good choices. Other great options that aren't as traditional but have a classic sound to them are the Clancy Brothers and The Dubliners.
There are other Irish artists to listen to like The Pogues, The Cranberries, U2, Dropkick Murphys and Van Morrison that are less traditional.
Watch an Irish movie classic:
Movies are another great way to celebrate St. Patrick's Day. They don't have to be movies about the patron saint of Ireland himself. Instead, watch movies made by directors, producers and actors from Ireland that go in-depth at Irish culture. Once, The Quiet Man, In the Name of the Father, Circle of Friends, and Leap Year are just a few to choose from.
Learn The History:
The festivals, the partying and the fun of St. Patrick's Day wouldn't be a celebration without understanding the history of why the day is celebrated. The day is to commemorate the death date of St. Patrick, the first patron saint of Ireland and to celebrate Irish heritage. No matter how the day is celebrated, learn more about Irish history and have fun!