City Council Candidate Jailed for Allegedly Blogging Topless Pic of Wife After She Filed Restraining Order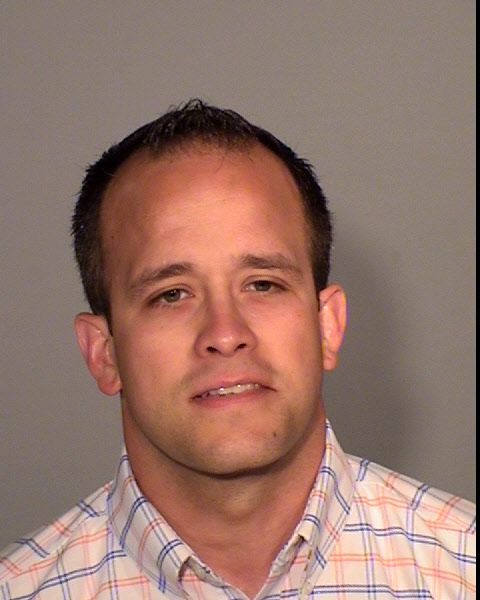 A candidate running for St. Paul, Minnesota's City Council is cooling his heels in jail after allegedly posting a topless photograph of his wife on his blog after she filed for an order of protection against him, Newsweek has learned.
David Martinez, 38, was brought into custody Monday and charged with felony nonconsensual dissemination of private sexual images, a St. Paul Police Department spokesman confirmed.
The arrest comes three days after Martinez allegedly published a blog post titled "Transparency" that featured a close-up image of a bare-chested woman believed to be his wife and mother of his two children, 7 and 10. She is seen stepping out of the ocean water wearing only a black bottom bikini piece. The image has since been taken down.
Investigators are determining if "there are other images on the internet" and will be working to get them "removed" if they are found, the police spokesman added.
The 38-year-old independent candidate wrote accompanying text indicating he was distraught over being ostracized from his family because of his wife's accusations.
"[She] fabricated/made up most of the testimony contained within the restraining order," the blog post read. "I am shocked and amazed that someone can make up a story just so they can kick someone out of their home…and take the kids away."
The aspiring pol also attached the original order of protection issued on July 13.
In it is a detailed list of over a dozen activities Martinez is "restrained" from committing, including No. 14, which forbids "harassing." It's unclear if the posting of a naked photograph of his wife on his blog, David Martinez for City Council, Ward 4 qualifies as a violation.
A hearing on the matter is set to take place in family court in Ramsey County on July 20, according to the order of protection.
Two St. Paul Police Department reports reviewed by Newsweek confirm that Martinez is under investigation for allegedly posting the nude snap. His wife is not being named because she could be the victim of domestic abuse.
The first report, which involves "Crimes Against Person," is dated July 14 and cites Martinez for "Violation of a Court Order via the Internet." Another report filed on the same day accuses Martinez of "Family/Children-Violation of Restraining Order." It goes on to describe how the authorities are looking into a "report of nonconsensual dissemination of private sexual images and violation" of the restraining order.
A third probe has been opened on "domestic assault report" from July 4, referring to details documented by Martinez's wife the same day she filed the order of protection.
That report features details on the purported fear in the Martinez household. On a form asking if there was any threat of guns or weapons, Martinez's wife filled it in and stated that on July 11, "David brought home mace and a b.b. gun and said he will use it against anyone who 'gets in his face.'"
His wife described Martinez's behavior as becoming "more erratic, verbally abusive and confrontational" over the past month since July 4.
The Independence Day holiday was also when she accused her husband of trapping her in the laundry room basement of their home and "got within 1-2 inches of my face and starred blocking my way as I tried to move around him to go upstairs…. I could feel his spit hitting me as he yelled," according to the order of protection.
That's when things turned physical. Martinez allegedly screamed at her and "then put both of his hands around my neck and backward into a shelving unit with his hands still gripped around my neck," the report details. "After he let go I screamed for him to get away from me and then I started crying."
She went on to report that Martinez pushed her two other times. Martinez wanted her to leave the home, but his wife needed her cellphone to call 911. Martinez recovered it and gave it to her while she still remained in the basement.
After she dialed 911, the report notes, she claimed that Martinez "told me he was going to smash my phone if I didn't get out."
She stated in the report that she left through the laundry room's backdoor and that Martinez locked all the doors, preventing her from getting "back into the house to get our children."
She remains "fearful for what he is going to do next to me or to our children" after she wrote that "David assaulted me in our home on July 4th."
The woman said that she worked in the same building as her husband and asked that Martinez "not be able to come within 50 feet of my office/workspace" and steer clear of their home "so that our children and I can return to it and be able to sleep without being afraid."
On his now-defunct blog post that allegedly had his wife's image, Martinez proudly credited support of family and friends and said that he is renting a "small apartment" in the Ward 4 district "in order to continue with the City Council campaign."
Should Martinez be found guilty of breaking the order, the misdemeanor could land him in jail for "up to 90 days" with a $1,000 fine, according to the document.
The alleged nude photo posting was quickly condemned by St. Paul Mayor Melvin Carter. In a statement, he called for Martinez to bow out of the City Council special election, set for August 14.
Newsweek's calls and emails to Martinez, his relatives and his wife were not immediately returned.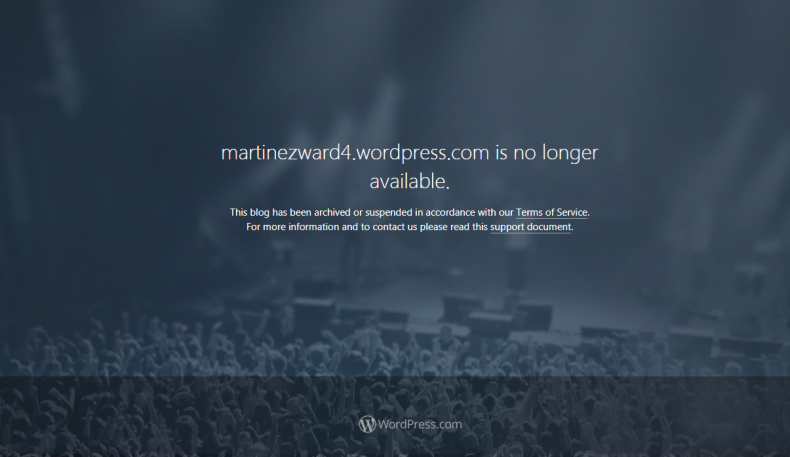 The nude photo accusation comes on the heels of erratic behavior by Martinez. On July 5, he was ejected from a local library and charged with trespassing and disorderly conduct, according to a police report.
Martinez allegedly "screamed 'fuck you' multiple times very loudly just inches" from two library staffers' faces, according to the report on the incident at the George Latimer Central Library.
When police arrived, the report adds, Martinez allegedly "refused to give his name until he was in custody." Martinez has since defended his actions, saying he was stepping in to defend a young library visitor who was accused of vandalizing the premises.
A day later, while Martinez was a spectator at a Minnesota Twins game, he was recorded sitting in the stands, where he was approached by multiple security officers asking him to leave.
They claim Martinez violated the ballpark rules when he hopped a railing partitioning the seats in the park from its refreshment stands.
Initially, Martinez is heard pleading his case, saying that all he did was "jump over that gray fence" as he nursed a drink, but it didn't keep him being tossed out of the park.
He then allegedly touts a connection to a senior-level member of the Minnesota Twins organization to help make his case.
"Guess what, when you kick me out, I'm going to contact...and you're going to have a big media issue on your hands," he tells the security guard sitting next to him. "I'm going to say that you kicked out a Hispanic individual who is a respected member of the community for jumping over a little fence."
He then claims he was being singled out.
"You're bullying a patron for a very minor thing," he says and then criticizes the security detail for failing to provide adequate signage to warn people to not hop over signs.
Then Martinez proceeds to call the security guard "an idiot," "a f***ing moron," a "f***ing idiot" and then says "white racist motherfuckers."
The security guard says to him, "That's enough." Martinez counters, "No you're enough. You're about to get smacked. Don't put your hands on me. I'm going to fucking knock you out…. Get your hands off of me. I'll f***ing knock you out, you old f***ing pussy."
Martinez is then seen getting into a scuffle with almost a dozen security guards and later police officers as the Twins organ booms and neighboring fans leave the surrounding aisles.
A police officer approaches and tells Martinez, "The police are here. You don't want to go to jail. Now we're here."
The entire episode was uploaded on a YouTube account, which appears to be operated by Martinez. He wrote there, "On Friday July 6, 2018, I was assaulted by the security team at Target Field (Minneapolis, MN). No wonder people of color do not attend Minnesota Twins baseball games!"
The same online video account features other videos, including a one-minute video of the family dog, Felix, riding shotgun in a car.
The same dog is mentioned in the order of protection as being a victim of Martinez's temper.
"One dog named Felix to remain at the house," the document states. "[Martinez] hits the dog in anger and the dog shows fear of him."