Opposition Russian politicians in Moscow have faced violent attacks, vandalism and even bloodied, stabbed pig heads left as a threatening message.
In the most recent reported incident, 34-year-old Nadezhda Zagordan, an independent member of the municipal council of Moscow's Izmailovo district, opened her door on Tuesday morning to find a bloodied pig's head with a knife stabbed into its skull, Radio Free Europe reported. Another pig's head, also stabbed with a knife, was left outside the door of her mother's home the previous morning.
"Of course, I see this as a threat of physical violence," Zagordan told the news site. She also posted a photo of the severed head to Facebook, requesting that the municipal council express solidarity with her and others who have faced similar intimidation.
Earlier this month, Vitaly Tretyukhin, a council member from the Pechatniki district, also found a bloody and severed pig's head inside his car with the rear window smashed. Other opposition politicians, who are not part of President Vladimir Putin's dominant United Russia party, have been attacked and doused with motor oil or had their vehicles vandalized in the past few months.
It's unclear precisely why the attacks and threats have begun, but the politicians and their supporters believe it's because they readily address corruption, question illegal practices and voice political opposition to members of the ruling party or those who are close to them.
"I have been involved in rather a lot of matters," Zagordan told Radio Free Europe. "And each matter has participants who are not interested in certain things becoming public or attracting the attention of the police. Absolutely any case could lead to actions like this.... But I can't concretely point to any specific one."
Tretyukhin has questioned the meaning behind the threatening pig's head left in his vandalized vehicle.
"What do these criminals want to say to me? That they will cut my head off?" the politician said, The Times reported. "Well, they can get lost, because I'm going to continue my work," he added.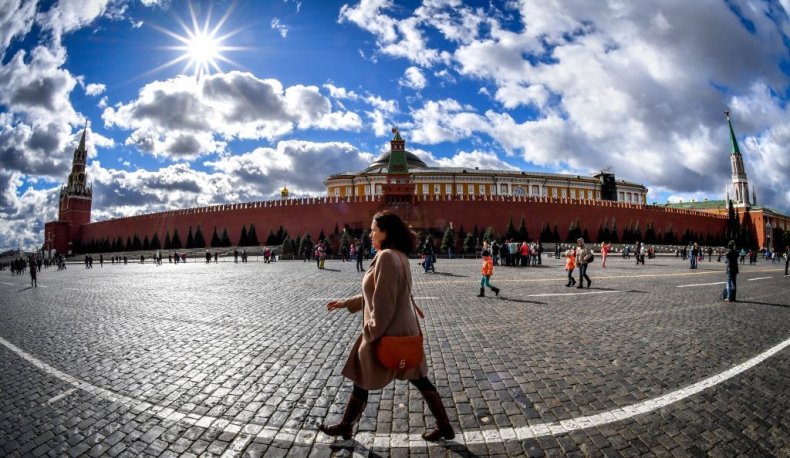 Independents, such as Zagordan and members of the liberal opposition party Yabloko have become increasingly vocal and prominent in local politics over the past year. Many of these politicians came to power a year ago, when truly opposition-minded politicians managed to win 20 percent of the city's 1,502 local council seats. Their win was seen as a political upset to United Russia's dominance.
At the time, a spokesperson for Putin called the victories "excellent."
"They will take part in the life of the city and demonstrate their effectiveness," Dmitry Peskov said. "This is pluralism. This is political competition."
However, despite the positive expression of support for political diversity, Putin blocked his most prominent political rivals, such as Aleksei Navalny, from challenging him the presidential election earlier this year. He went on to win 76 percent of the vote with turnout just above 67 percent, securing his fourth six-year term.