An Australian man has pleaded guilty to manslaughter in the killing of a 60-year-old homeless man outside a Sydney pub in December 2018.
The Sydney Morning Herald reports that Christian Hargrave-McKey, 30, had been drinking with a friend at the Nelson Hotel in Bondi Junction on December 22 when they went to get food at a nearby KFC.
On the way back, Hargrave-McKey ran into Mark Thomas, who had also been imbibing at the Nelson Hotel. The pair got into an argument on the sidewalk that quickly escalated into violence, with the two men shoving and shouting at each other.
A bystander attempted to intervene, but Hargrave-McKey shooed her away when he saw Thomas rooting around in his backpack, telling her, "The man is trying to kill you," according to News 7.
At that point, Thomas reached into his satchel and pulled out an 8-inch knife, which he removed from its packaging. He then threatened the other man with it.
Hargrave-McKey said, "Go on, f---ing stab me, then," and Thomas complied, driving the blade into Hargrave-McKey's abdomen, but the impact caused him to release the weapon.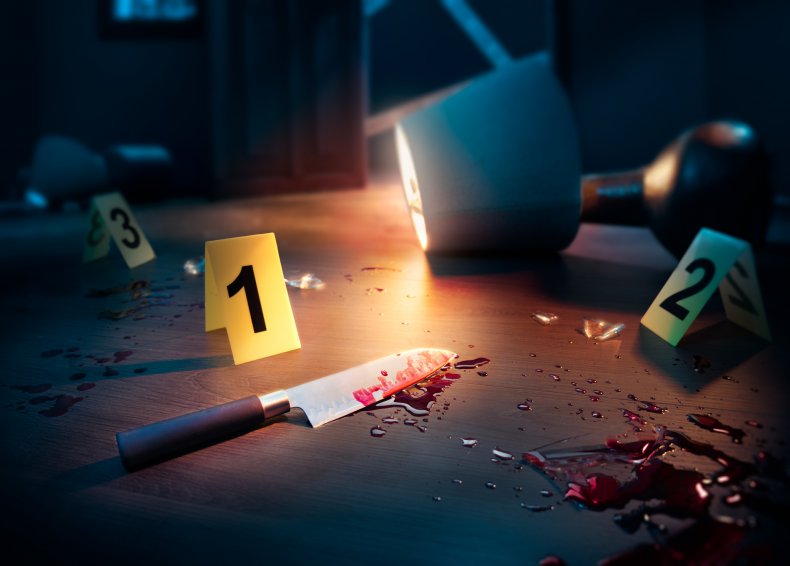 Hargrave-McKey then pulled the knife out of his midsection and attacked Thomas with it, stabbing him 11 times in the back and chest, going through his rib cage and piercing his heart.
Security cameras captured the incident, which was shared by News 7.
Hargrave-McKey was found lying in a bed of plants by the side of the road. Police took him to the hospital, where he had his gall bladder removed. His wound was so serious that social workers were asked to help manage potential end of life care, but he managed to make a full recovery.
Thomas was not so lucky. He was pronounced dead at the scene at 8:29 p.m. after paramedics could not stabilize him. Investigators found that some of the wounds on his arms likely came from his attempt to defend himself.
While in the hospital, Hargrave-McKey told police, "I'm so disappointed in myself. I just found out what I did. I'm so sorry. That poor bloke."
After Hargrave-McKey was discharged on January 3, he was immediately arrested and taken to jail.
He was in court on Tuesday, where he entered a plea of manslaughter on the basis of extreme provocation. His next court appearance is November 8, where an initial sentencing date will be determined.