Stacey Abrams Blames Far Right for 'False Narrative' on Health Care: It's 'Not a Leftist Idea, It's a Human Idea'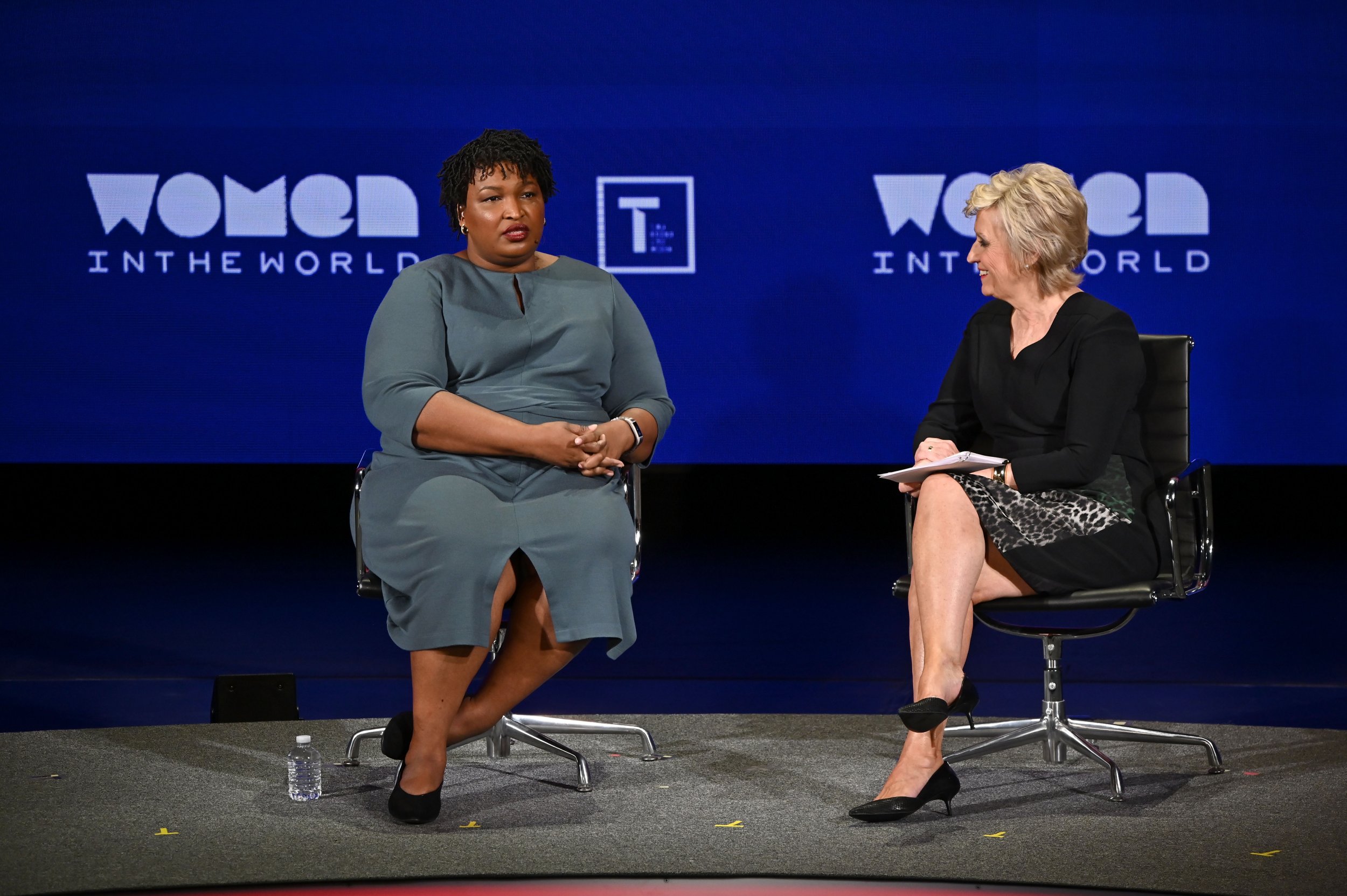 Stacey Abrams, the Democratic nominee in 2018's photo-finish gubernatorial election in Georgia, on Thursday pushed back on the notion that her party was becoming increasingly leftist, insisting that access to health care access is a basic human idea.
Abrams defended Democrats while speaking at the Women in the World summit in New York City. The founder of the summit, Tina Brown, asked Abrams, "What do you say to those who think the Democratic Party is moving so far left that it's actually going to alienate those very rural workers, voters that you did such a good job of winning in Georgia?"
"It's a false narrative," responded Abrams. "That gets set first by those who are actually on the far right and then it gets repeated by punditry until it sounds like truth."
Abrams said that "having access to health care is not a leftist idea, it's a human idea" that has been talked about since the presidency of Harry Truman in the 1940s.
The former Georgia House of Representatives minority leader added that "having access to a planet that still exists is a pretty basic thing you want," referring to the Democratic and progressive push to combat climate change.
"Working full-time and earning a wage that lets you take care of your family, that's economic security," Abrams said. "These are not leftist ideas—these are progressive ideas meaning you're moving forward from where you are, where you don't have access to health care where you can't make a living with your job."
Abrams urged the audience to "stop buying into this notion that because it is different from now, it is somehow normatively outside the box."
"We are asking for basic human rights to be made whole and real in the Untied States," she said. "There is nothing un-American about it. In fact, it's exactly who we are supposed to be."
As a gubernatorial candidate, Abrams said she would expand Medicaid coverage in Georgia with lower premiums, leverage federal and state programs to encourage more doctors to practice in underserved communities, and support women's right to choose.
Though she narrowly lost her gubernatorial bid by fewer than 55,000 votes to Georgia Secretary of State Brian Kemp in the November 2018 election, Abrams emerged as one of the most prominent voices of the Democratic Party and was the first black woman to deliver a response to the president's State of the Union address.
Abrams is still undecided on her next political move. She would not comment Thursday on whether she would run for president, and said she was "giving very careful consideration to the Senate."