Stacey Abrams State of the Union Response Live Stream: How to Watch Online Democrat's Rebuttal to Donald Trump
Following President Donald Trump's State of the Union address on Tuesday evening, Georgia's Stacey Abrams will once again enter the national spotlight to deliver the Democratic Party's response.
Abrams's gubernatorial run in the 2018 midterms—in which she was narrowly defeated by Republican Brian Kemp—sparked a nationwide debate about voting rights and gained the attention of high-profile Democrats like Barack Obama and Joe Biden.
Speaker of the House Nancy Pelosi and Senate Minority Leader Chuck Schumer praised Abrams when they announced that she would give the Democratic rebuttal to Trump's speech.
"Stacey Abrams embodies the American Dream, and her powerful message of progress for all is deeply needed during this time for our country," Pelosi said in a statement last week. Schumer added that Abrams will offer a "stark contrast to President Trump's politics of division and lack of leadership as American families are still feeling the impacts of his self-imposed shutdown."
Trump is set to deliver his third State of the Union address at approximately 9 p.m. EST. After his speech, Abrams will take the stage to give the Democratic Party's response to the president's statements.
The address can be watched on major news outlets ABC, CBS, CNN, NBC and Fox News. It can also be live-streamed online via The Washington Post.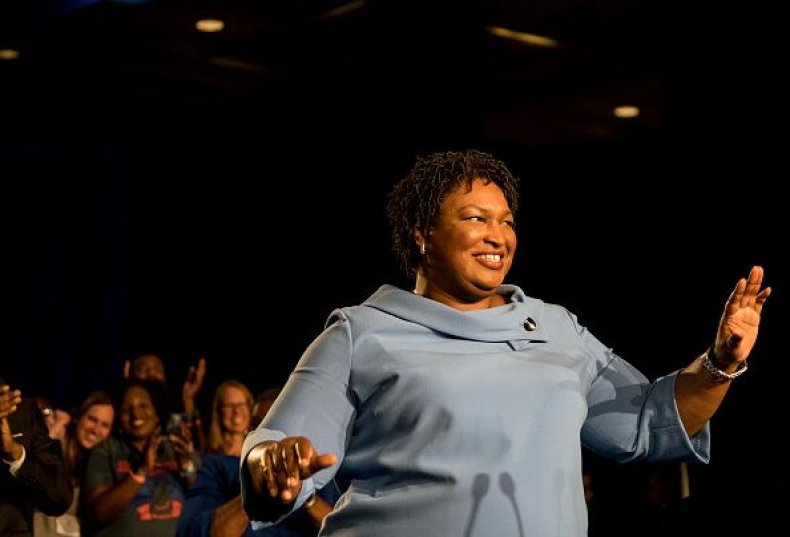 Following her gubernatorial defeat, Abrams has said that she plans to run for office again, though she is not sure when or at what level of government. It has been speculated that the 45-year-old Democrat is considering a run for Congress in 2020.
According to Axios, Abrams said last week that she was "terrified" of at the prospect of giving the Democratic response.
"Not because I might make a mistake, but because so many want the opportunity to rebut what they've seen over the past few years," she said. "My responsibility is to not only give voice to those who don't believe they've been seen or heard, but to offer remedies… and do that all in 10 minutes."
According to the White House, Trump will take a bipartisan approach in his State of the Union speech. The president is expected to outline his agenda on immigration, health care, infrastructure, abortion and the economy.
"Together we can break decades of political stalemate. We can bridge old divisions, heal old wounds, build new coalitions, forge new solutions and unlock the extraordinary promise of America's future. The decision is ours to make," Trump will say, according to an early excerpt of his speech.