Stacey Abrams, Not Alexandria Ocasio-Cortez, Was Most Googled Politician in the U.S. in 2018
Congresswoman-elect Alexandria Ocasio-Cortez was one of the most Googled politicians in the U.S. this year, but she did not come in first.
The most Googled American politician in 2018 was Stacey Abrams, who ran against and lost in the November midterm elections to Georgia Republican gubernatorial candidate Brian Kemp, though he faced voter suppression allegations.
Ocasio-Cortez came in fifth. According to Google Analytics, searchers for the 29-year-old first jumped in June when she unseated 10-term incumbent Joe Crowley in New York's 14th district Democratic primary. Queries for her dropped off after her victory and spiked back up in the first week of November when the midterms took place.
The New Yorker made history in November by becoming the youngest woman to be elected to Congress. She continued to make waves on social media with tweets slamming her opponents and Instagram story posts of herself cooking while talking politics. She takes her seat in January.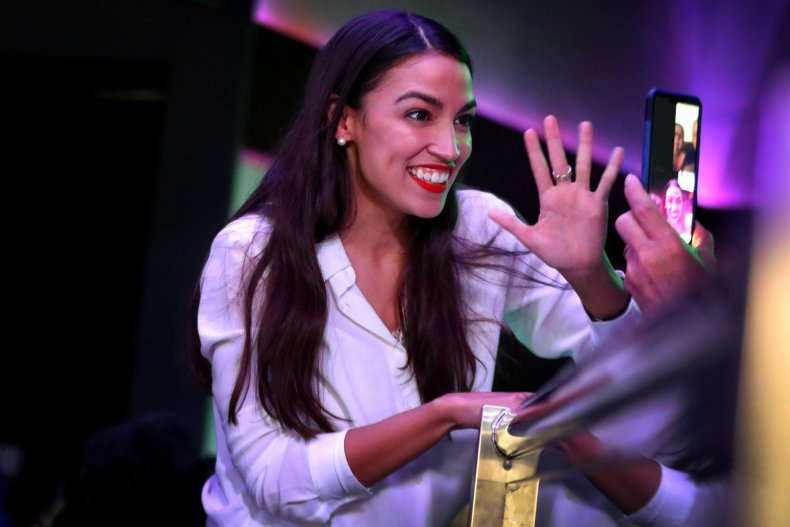 Ocasio-Cortez's success and outspoken nature have led to scrutiny from conservatives. Journalists from Fox News and the Washington Examiner accused her of wearing expensive clothes and that she leads a more lavish lifestyle than she suggested when she claimed she could not afford an apartment in pricey Washington, D.C.
"The reason journos from @FoxNews to @dcexaminer can't help but obsess about my clothes, rent, or mischaracterize respectful convos as 'fights' is bc as I've said, women like me aren't supposed to run for office - or win," Ocasio-Cortez tweeted last month. "& that's exactly why the BX and Queens sent me here."
Ocasio-Cortez has also criticized the Trump administration. She said the administration has been "criminal from the start," "from jailing children to banning folks based on their religion." She shot back at first son Donald Trump Jr., who mocked her and her political views, by sarcastically tweeting he has a "very, very large brain" and telling him to "have fun" when she and other Democrats have subpoena power.
A high number of searches were also made for topics related to Ocasio-Cortez: "election," "New York," and the type of socialism she advocates for.
The second most Googled American politician this year was Texas Democratic Senate candidate Beto O'Rourke, who came close to unseating GOP incumbent Ted Cruz. The Republican came in after his opponent at No. 3. The fourth most Googled politician was Andrew Gillum, the Democratic nominee for governor of Florida who lost to Republican candidate Ron DeSantis.