Fox News Pundit Slams Stacey Abrams's State of the Union Response on Racism: 'You Would Think That It Was 1963!'
Fox News commentator Brit Hume was bemused by Democrat Stacey Abrams's rebuke of President Donald Trump's State of the Union address.
Abrams made history Tuesday as the first black woman to deliver the Democratic response to the State of the Union, and in her response highlighted alleged attacks on voting rights which she claimed played a role in her defeat in the Georgia gubernatorial race last year.
"We cannot accept efforts to undermine our right to vote," she said, calling on the nation to "continue to confront racism from our past and our present."
In the response she also criticized the Trump administration over the separation of children from their undocumented migrant parents at the border with Mexico, the administration's failure to tackle climate change, and the recent government shutdown.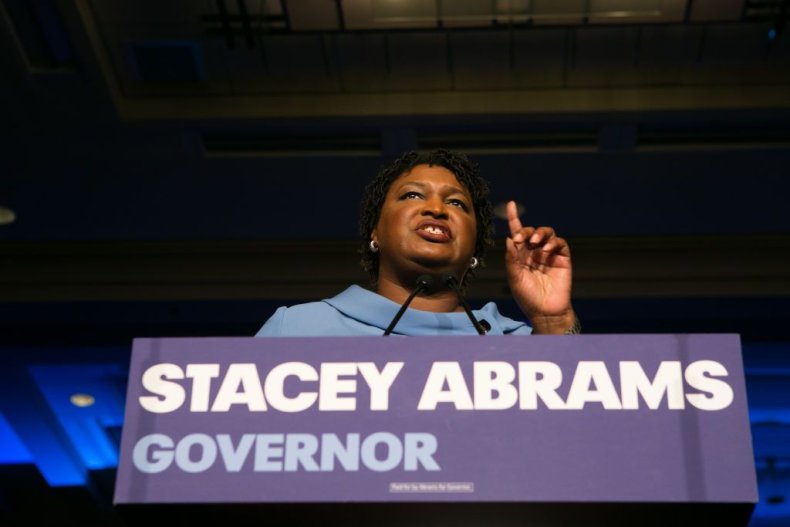 Hume, a senior political analyst with the network, was not impressed by her remarks, The Daily Beast reported. "Well, it certainly was a contrast in message from the president's optimistic report on the state of America and the quite grim picture that Stacey Abrams painted of where Americans are and how they're living. You would think we were in the depths of the recession. From what she seemed to be saying about race, you would think that it was 1963."
Hume praised Abrams as a "person with a lot of presence" who "certainly speaks very ably and well," but he said that Trump's economic record meant that Abrams's message would fail to have an impact with voters.
"I just wonder how her message will resonate with people out there living with record low unemployment, even among a number of minority groups where unemployment tends to stay high," Hume said. "So I think it was a nice try, but I have my doubts about how effective it was."
Abrams, who is considered a rising star in the Democratic Party, narrowly lost her bid to become the first black female state governor in U.S. history when she lost to incumbent, Republican Brian Kemp, in November.
On election night, Abrams refused to concede, alleging that Kemp had in his previous role as Georgia's secretary of state bumped thousands of low income and ethnic minority voters from voter rolls to tip the result in favor of Republicans.
Fair Fight Action, a voting rights group headed by Abrams's former campaign manager, in November launched a lawsuit against Georgia claiming widespread violation of residents' voting rights ahead of the election.