Georgia Governor Race: Stacey Abrams's Campaign Preparing Legal Action That Could Force New Election
Stacey Abrams is preparing to drop a new legal challenge on Georgia's gubernatorial election that would call for an entirely new round of voting—an unprecedented move in such a race.
The race remains uncalled more than a week after Election Day, though Republican opponent Brian Kemp has declared victory and already taken steps to assume the governorship, beginning with his resignation as Georgia secretary of state.
Kemp currently leads Abrams by nearly 59,000 votes, but more than 20 counties across the state have yet to certify their election results, and thousands of provisional and absentee ballots remain uncounted.
The Democrat has maintained her stance that the remaining untallied votes would be in her favor and would help tip the scales toward a runoff, which would require Kemp to drop below the 50 percent threshold. Kemp's campaign has argued that even if all the uncounted ballots supported Abrams, it still wouldn't be enough to force a runoff. The Republican has called Abrams's refusal to concede a "disgrace."
Abrams's top advisers are working with nearly three-dozen lawyers to jump-start the legal action, according to a report by The Associated Presson Friday. The team is currently drafting a petition and securing affidavits from voters who said they were disenfranchised during this election. They could then go to court under a Georgia state statute that grants losing candidates the power to challenge election results based on "misconduct, fraud or irregularities…sufficient to change or place in doubt the results."
The potential action came as Georgia election officials appeared to be close to calling the race for Kemp.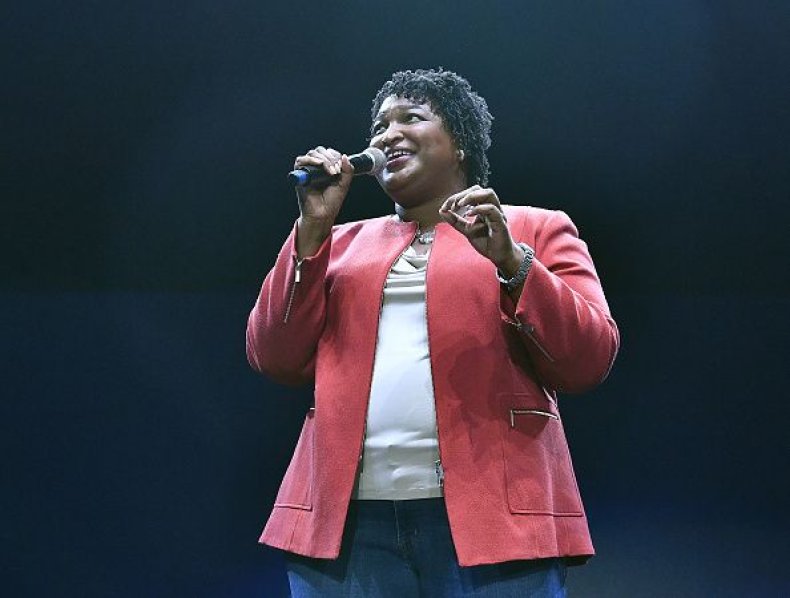 The Georgia governor race has been plagued by allegations of voter suppression and fraud. Kemp, who as Georgia secretary of state was overseeing a race in which he was a candidate, faced accusations in early October of purposefully placing 53,000 voter registration applications on hold, 70 percent of which came from people of color. Problems on Election Day, including technical issues and long lines, further escalated the concerns of voter suppression.
But Republicans continue to drum the message that the continued counting of mail-in and provisional ballots, now 10 days after Election Day, in places like Georgia, Florida and Arizona is part of a Democratic attempt to steal elections, even though the recounts are legally mandated under each state's election laws. President Donald Trump has even weighed in, saying, with absolutely no evidence, that illegal voters go "to their car, put on a different hat, put on a different shirt, come in and vote again."
The Abrams camp has already won a handful of legal battles in the Georgia race. Earlier this week, a federal judge found that Gwinnett County had violated the Civil Rights Act by rejecting absentee ballots that had incorrect or missing birth year information. Another judge ordered the state's election officials to preserve and count all provisional ballots.