Stacey Abrams Says Democrats Don't Have Too Many 2020 Candidates As She Continues to Weigh Presidential Bid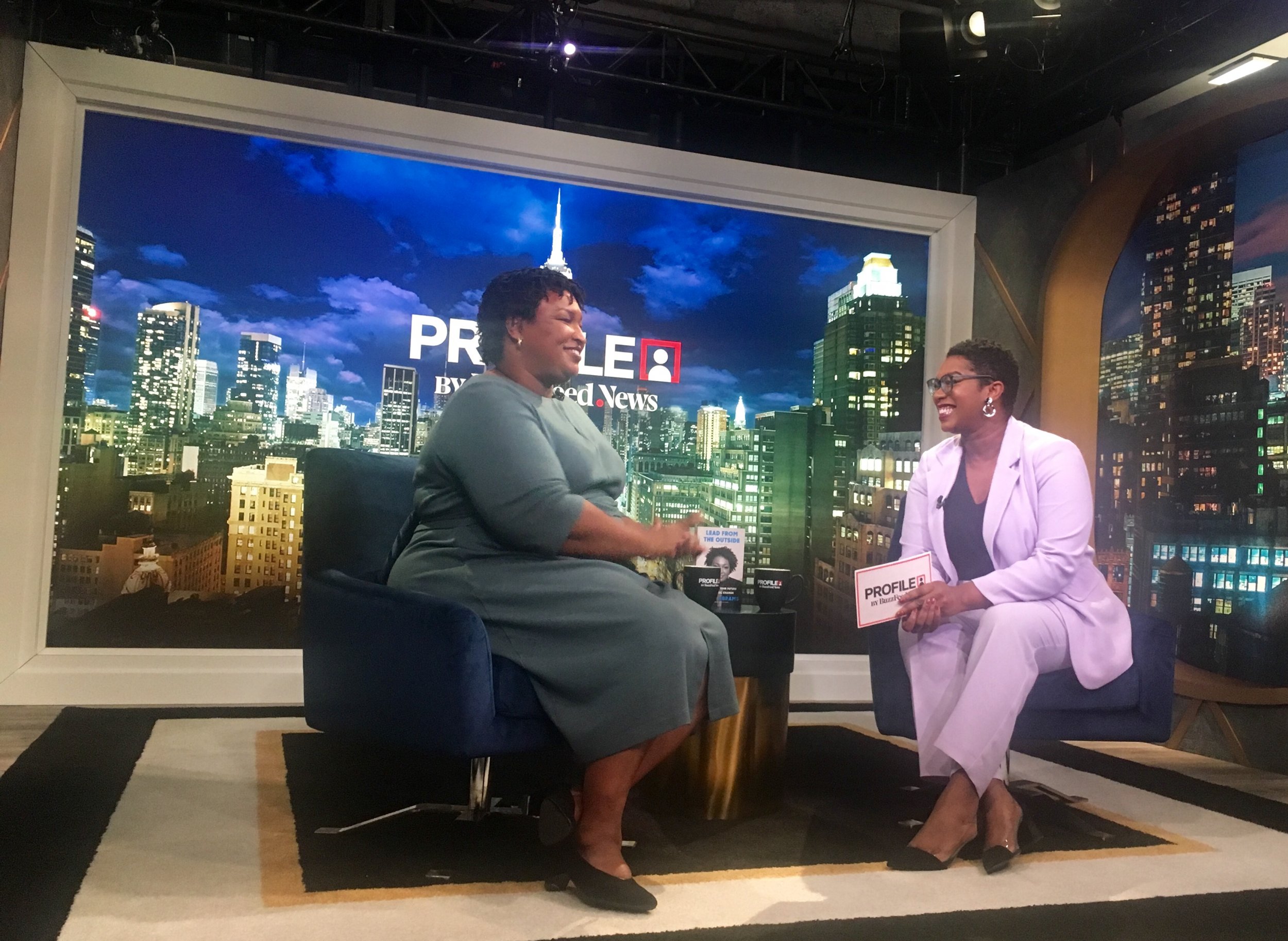 Stacey Abrams, who narrowly lost the 2018 Georgia gubernatorial race and is considering the possibility of running for president or the Senate, said Thursday that she doesn't think Democrats "have too many candidates" already on the field.
Abrams shared her opinion when asked by Newsweek on the interview show PROFILE by BuzzFeed News, if Democrats risk having too many presidential candidates instead of focusing on retaking the Senate from Republican control.
"I don't think those are actually the same thing and here's why—these are not interchangeable jobs," Abrams replied.
"If you run for the Senate, you should want to do the job of being in the Senate. If you want to be president that's a very different job, and I know people often want to go from one to the other but I want people running for the Senate who want to do the work of being in the Senate," she said. "Separate from that, I don't think we have too many candidates."
Abrams pointed out that the 1992 presidential election had about 19 Democratic candidates with former Massachusetts Senator Paul Tsongas originally considered the frontrunner while then-Arkansas Governor Bill Clinton initially polling at only 1 percent. Of course, Clinton went on to not only win the party's nomination, but serve two terms in the Oval Office.
There are currently 18 Democratic candidates in the running for 2020, including South Bend, Indiana, Mayor Pete Buttigieg who has not officially announced but is expected to do so Sunday at an event in his hometown.
"We don't know what's going to happen," Abrams, former minority leader for the Georgia House of Representatives, said. "And I think that because of how long the process has become but also because of how short our attention spans have gotten, we are now more worried than we should be about what's going to happen. But we've got some time."
Abrams insisted that Democrats did not lose to Donald Trump in the 2016 presidential election because of their candidates. She blamed meddling by Russians, although a summary of Special Counsel Robert Mueller's investigation into Russian interference in the election concluded there was no active collusion with the Trump campaign.
"We lost because of their suppression, because of Russian interference, because of some strategic errors. There were a whole host of issues that played into that," Abrams said. "None of them were grounded in the fact that Donald Trump was a good candidate and actually beat us."
The former state legislator then reiterated her belief that Democrats do not have too many people in the running.
"I don't think that the number of candidates is dispositive of our ability to win," Abrams said.
Abrams said she thinks Democrats will win a presidential election when they decide they are not running against Trump but for America.
"Whichever candidate does that best will be the next president of the United States," she said.
Earlier on Thursday at the Women in the World summit in New York City, Abrams said, "there's nothing holding me back" from running for office, but that she is taking her time to make the right decision and not pursuing office as a "vanity exercise."
"My responsibility is number one, to figure out what I actually want now. That's why I'm giving very careful consideration to the Senate," Abrams said at the summit. "If I decide to run for the Senate, then I'm likely not going to run for anything else."
Abrams added that she respects most of the candidates who have already announced their bids for president.
"I want to see whether their approach to this campaign, this fight for the soul of our country, if they're going to approach it in a way that I think will actually yield a result we need," she said.
In 2018, Abrams came within fewer than 55,000 votes of winning the Georgia gubernatorial race. Her narrow loss to Republican Brian Kemp, then-Georgia's Secretary of State, thrust Abrams into the national spotlight, leading for some to call for her to seek office at the federal level.
This past February, when President Donald Trump gave his shutdown-delayed State of the Union address, Abrams was selected to provide the Democratic Party's response to the annual speech.