Stacey Dash Apology Over Trump Support Sparks Wave of Memes, Jokes
Stacey Dash has apologized for her political past during an emotional interview in which she said she had made "a lot of mistakes."
The Clueless actress spoke to DailyMailTV about her time as a Fox News contributor and supporter of former President Donald Trump.
"I've lived my life being angry, which is what I was on Fox News," she told DailyMailTV. "I was the angry, conservative Black woman. And at that time in my life it was who I was.
"I realized in 2016 that anger is unsustainable and it will destroy you. I made a lot of mistakes because of that anger."
She added: "There are things that I am sorry for. Things that I did say, that I should not have said them the way I said them. They were very arrogant and prideful and angry. And that's who Stacey was, but that's not who Stacey is now. Stacey's someone who has compassion, empathy. God has forgiven me, how dare I not forgive someone else."
Dash's right-wing views have led to a string of controversies. In 2015, she made headlines for claiming that President Barack Obama didn't "give a s***" about terrorism.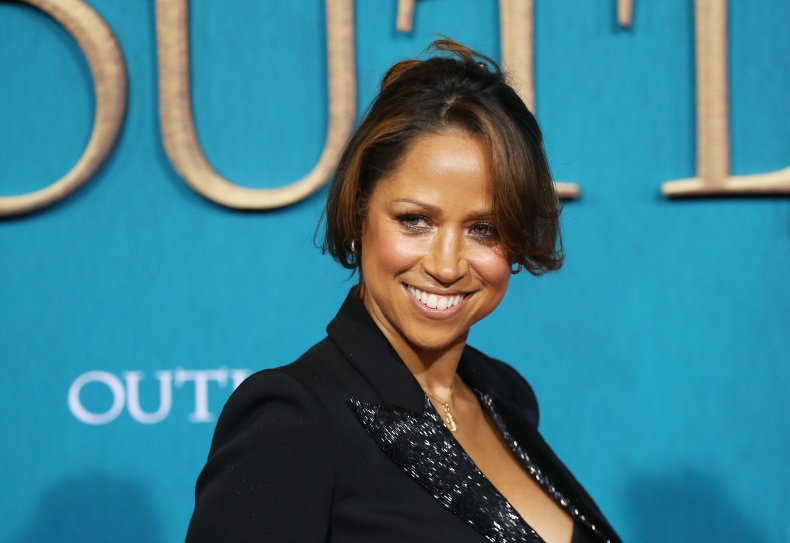 In 2017, she defended Trump's "very fine people on both sides" remarks after the white supremacist rally in Charlottesville, Virginia.
Dash called for the elimination of Black History Month in 2016, telling Fox & Friends: "We're Americans, period. That's it."
In 2018, Dash said she had been "blacklisted" from Hollywood for her views, telling The Guardian: "You're tolerated only if you fit their liberal profile. I've been blacklisted. I don't even get to auditions."
She added: "Because I'm black I'm supposed to therefore be a Democrat, which is absurd. They're supposed to be the party of tolerance. I don't see any tolerance. I've made a choice to stand up for what I believe in and don't think I should be condemned."
In her DailyMailTV interview this week, Dash, 54, concluded: "I don't want to be judged, so how dare I judge anyone else. So, if anyone has ever felt that way about me, like I've judged, that I apologize for because that's not who I am."
Now the actress is being lambasted on Twitter, where her political turnaround and apology have sparked dozens of memes.
"Not Stacey Dash trying to cupid shuffle her way back into our good graces," said one popular tweet. "The door is closed my love."
One user posted: "So Stacey Dash realized she is the only Black actor not in "Coming to America 2" actions have consequences."
Another added: "Stacey Dash is broke now and apologizing to the black community who only recognizes one Stacey—Stacey Abrams."
"I'm sorry, Stacey Dash... You are NOT invited back to the cookout," reads one tweet.
Here are some other memes inspired by the Stacey Dash news: