Stacey Dash for Congress? 'Clueless' Star's Most Controversial Comments, Including Telling Transgender People to Pee 'in the Bushes'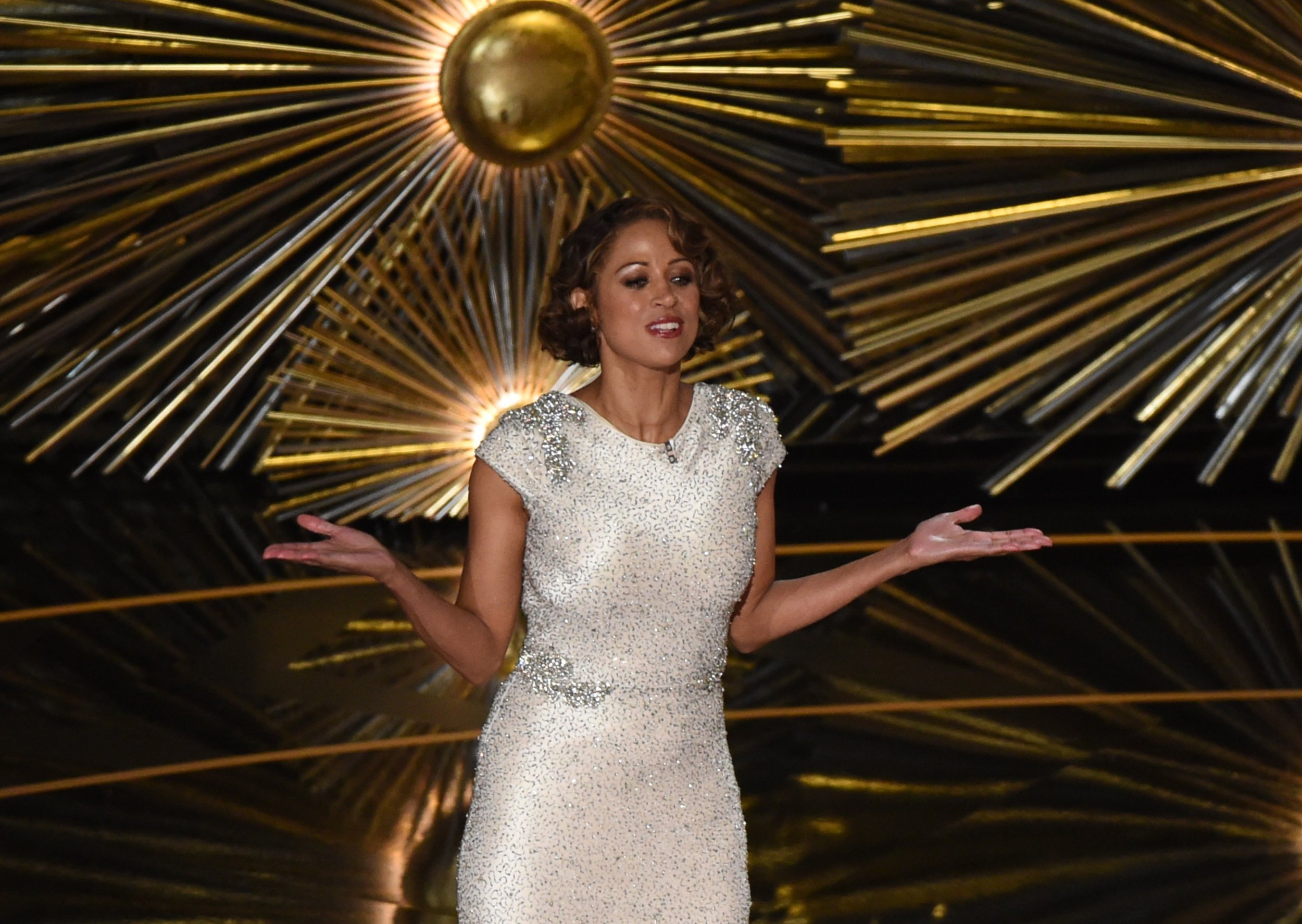 Clueless star Stacey Dash announced Monday that she was running for Congress in California, but the news didn't go over so well on Twitter—especially not among natives of Compton.
The right-wing actor filed her intention to run for the 44th district—which also includes Carson, Watts and Wilmington—with the Federal Electoral Commission Monday, and was quickly met with derision. (The 44th district is currently represented by Democrat Nanette Barragán.)
Dash's conservative—and often controversial—views on race relations have alienated her from a large number of African-Americans. On Twitter, users pointed out Dash's history of divisive opinions, including calling for an end to Black History Month.
Here's a rundown of what the former Fox News contributor has said in the past:
End Black History Month and the BET Awards
Weighing in on the #OscarsSoWhite controversy in 2016, Dash told Fox & Friends that we shouldn't celebrate Black History Month and other efforts to celebrate the achievements of black people if there isn't a white equivalent.
"Either we want to have segregation or integration. And if we don't want segregation, then we need to get rid of channels like BET and the BET Awards and the Image Awards, where you're only awarded if you're black. If it were the other way around, we would be up in arms. It's a double standard," said Dash.
Dash also called for the elimination of Black History Month, saying: "We're Americans, period. That's it."
Likening Jesse Williams to a "Plantation Slave"
When Grey's Anatomy actor Jesse Williams gave an impassioned speech about the Black Lives Matter movement and racial injustice at the 2016 BET Awards, Dash called his address "an attack on white people."
"You've just seen the perfect example of a HOLLYWOOD plantation slave! Sorry, Mr Williams. But the fact that you were standing on that stage at THOSE awards tells people you really don't know what your talking about. Just spewing hate and anger," Dash wrote in a blog.
Transgender People Should Pee "in the Bushes"
In another heated sound bite in 2016, Dash, who believes being transgender is a lifestyle choice, said that transgender people should "go in the bushes" if they can't decide whether to use a male or female bathroom.
"It's tyranny by the minority. Why do I have to suffer because you can't decide what you wanna be that day?" Dash told Entertainment Tonight.
But presented with an alternative argument that transgender people don't choose their gender identity, the actor said: "OK, then go in the bushes. I don't know what to tell you, but I'm not gonna put my child's life at risk because you want to change a law. So that you can be comfortable with your beliefs—which means I have to change my beliefs and my rights? No."