Congress Candidate Stacey Dash Says She's 'Not Here to Judge' Neo-Nazis But Agrees With Trump on 'Blame on Both Sides'
Remember that rally white supremacists and neo-Nazis threw in Charlottesville, Virginia, in August? The one that led to violent clashes with counterprotesters and the death of a woman after one white supremacist drove his car through a crowd of people? The one where, a few days later, President Donald Trump assigned blame to "both sides" for the chaos that ensued?
The events—and the President's inability to blame racists for the violence sparked by their rally—infuriated countless Americans. But California congressional candidate Stacey Dash was not one of those people. In fact, during her first TV interview since announcing her plans to run for Congress in February, Dash said Trump was "absolutely right" for condemning both sides for the Charlottesville violence.
"There were two extreme sides. And here's what it boils down to: our right. They had a right to assemble. Both sides had a right, but they were both extremes," Dash said on Thursday while appearing on MSNBC's The Beat With Ari Melber. "And here's [what] I said in the beginning: We have to listen to each other. If we do not listen, there will be no solutions. It's just a bunch of banter and noise."
Noting that there were "good people" marching with the neo-Nazis and white supremacists, Dash, an African-American actress turned politician, said she could not judge anyone: "The only one who can judge is God."
"Do I know everyone on the neo-Nazi party, if they have a good heart or not? No, I do not," the 51-year-old said. "Do I know every member of a gang, if they have a good heart or not? No, I don't. Do I know every heart of a man in prison, if he has a heart or not? No, I don't. I'm not here to judge."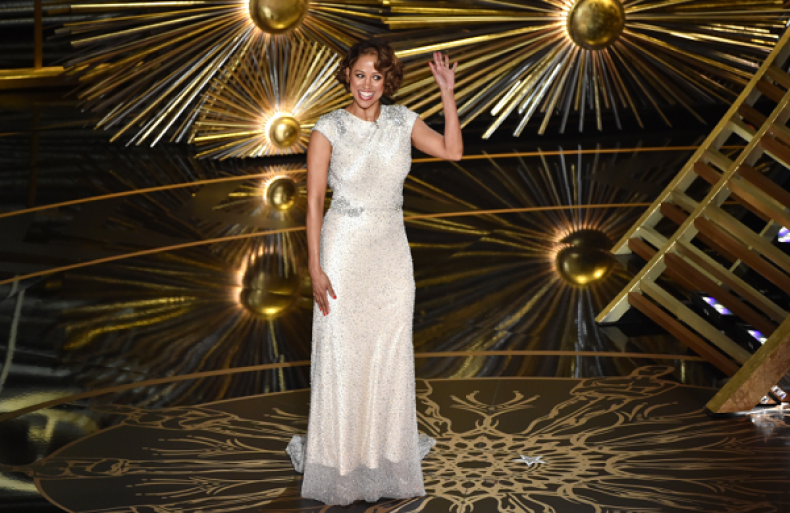 The Republican candidate, who is running in a predominately Democratic state, said she was going to be "a catalyst for change" but didn't offer much context on the type of change she planned to effect.
When it came to sanctuary cities—which Attorney General Jeff Sessions plans to sue the state of California over—Dash's solution was simple. "We have to respect law enforcement. We have to respect laws."
Dash also had thoughts on gun control, a debate that roared back after the school shooting in Parkland, Florida. "I support the Bill of Rights. That's what I support," she said. "But I also do not like the tragedies that are occurring in our country. And I think it goes deeper than gun laws. I think it goes to moral integrity, and I think that runs from family. Family is the key, and parenting and being aware of mental illnesses and taking care of those issues."
The former Fox contributor, who'd been incredibly vocal in her disdain for Obamacare in the past, said that if she takes the open seat in California's legislature, "there will be another solution" to the Affordable Care Act, yet failed to suggest exactly what that solution would be.
"Obamacare is not working. We know that," the Clueless actress said.
This is Dash's first major political campaign, and she believes she has what it takes to make things better for people in the state of California. "I'm going to make sure that everyone in my district is given the opportunity to their God-given right, the American Dream," she said.
California heads to the polls for its primary day on June 5. Dash will face the winner of the Democratic primary. The Democrats in the race currently include incumbent representative Nanette Barragán, Compton mayor Aja Brown and former California state senator Isadore Hall III.