'Clueless' Actress Stacey Dash Announces Bid for California Congress
Stacey Dash has officially announced her bid to run for Congress in California, The Daily Beast reported Monday. The Clueless actress and former Fox News commentator filed the paperwork on Monday.
Dash plans to run for California's 44th district, which covers part of southern Los Angeles and is currently held by Democrat Nanette Barragán. Documents show that Dash has formed a committeee called "Dash to D.C." and that she will be a Republican candidate.
There is also a website seemingly dedicated to the campaign, though it currently has nothing but Dash's logo on it.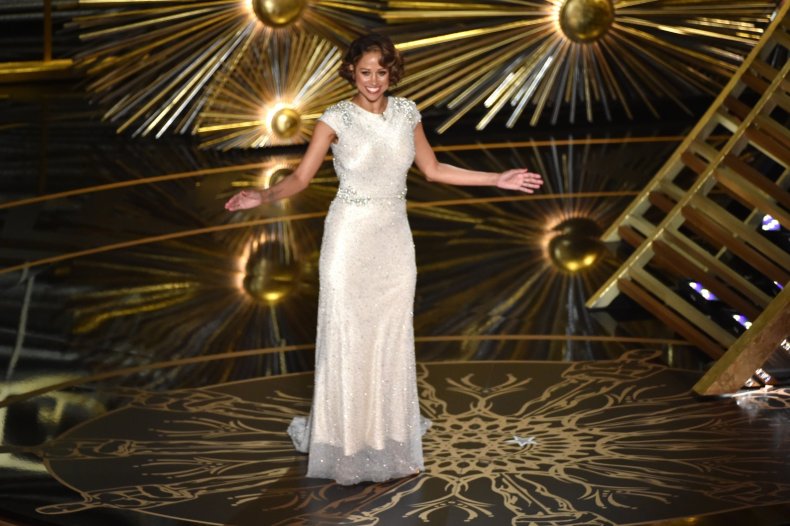 Dash brought up the idea via Twitter on February 9, tweeting, "A number of people online and off have suggested I run for political office. I wanted to see what my online community thinks of this idea as I mull the possibilities. Thoughts?" The tweet had an accompanying image that bore the phrase "Dash to D.C." as well as the phrase "paid for by the D2DC 'Testing the Waters' committee."
The idea received a number of negative responses, including a user who tweeted, "The online community will pay you not to." Another tweeted, "If you are worried about what your online community thinks, you already lost."
The next day, Dash tweeted, "In response to numerous calls for me to run for office, I am considering a run for Congress. Would love to know what my fans and friends think."
Stacey Dash contributed to Fox News from 2014 until January 2017, when the network chose not to renew her contract, the New York Daily News reported. During her time at Fox News, Dash was outspoken about her conservative views.
She came under fire for swearing on television in December 2015 regarding Obama's outlook on combating terrorism.
"I didn't feel any passion from him," Dash said on the network at the time. "I felt like he could give a s**t, excuse me, like he could care less."
In January 2016, Dash was criticized for suggesting on Fox News that channels and awards shows that focus on black people, like BET and the NAACP Image Awards, should be done away with, stating, "Either you want to be segregated or you want to be integrated."