Staff Accused of Using Shoelace to Mask Disabled Student Found of No Criminal Wrongdoing
A Florida school district and members of its staff will not have charges brought against them after a shoelace was used to tie a face mask onto a disabled student, according to a Florida state attorney.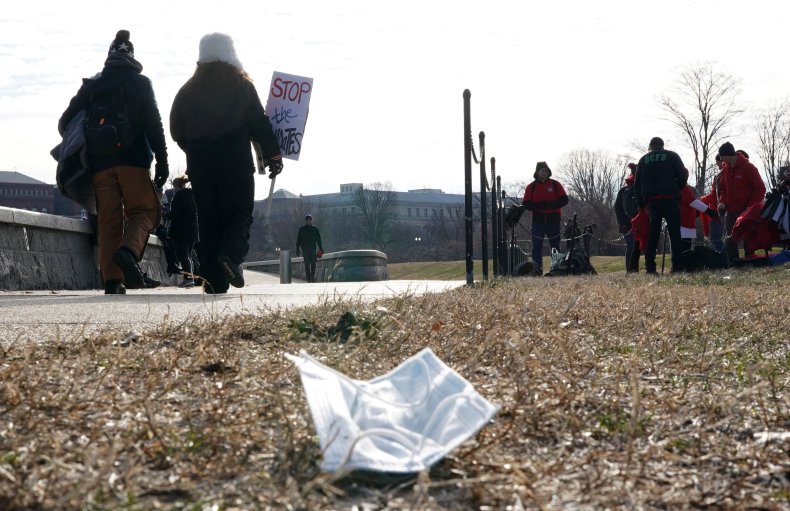 According to an Orlando television station, the announcement stated that "no criminal wrongdoing" was found in the case. Monday's announcement comes after the parents, Shirley and Jeffrey Steel, demanded an investigation into an elementary school and members of its staff after learning that their 7-year-old child with Down syndrome had a mask tied to her head without her consent.
Prior to the incident, school faculty sent a note home with all students detailing the district's mask policy.
In an October interview, after learning of the incident with his daughter, Jeffrey told an Orlando television station that a mask could have been dangerous for her well-being.
"Medically, she could aspirate, she could asphyxiate, all sorts of medical things that could happen and because of her breathing, because of her enlarged tongue could cause seizures."
Jeffrey went on to say that he thought his daughter would be exempt from the school's mandate.
The school released a statement that "the student was given a mask exemption as soon as the parents made the request to school leadership. The school district is investigating the allegations made by the family."
Soon after, the school changed its mask mandate, saying that parents could ask that their child be exempt from wearing masks.
However, it was in early October that Jeffrey contacted police and told authorities of the incident at the elementary school.
Officers began their investigation and reached out to the school. Those questioned admitted that they did, in fact, use a shoelace to tie a mask on the child. However, they also said that at no time was it too tight or that they ever saw any signs from the child that would have indicated pain or suffering. Staff members told police that the child knew sign language in order to ask for assistance from staff members, did so often and was able to do so even while wearing the mask.
The staff members questioned by police also said they used an example from the Down Syndrome Resource Foundation in order to properly tie the shoelace around the child.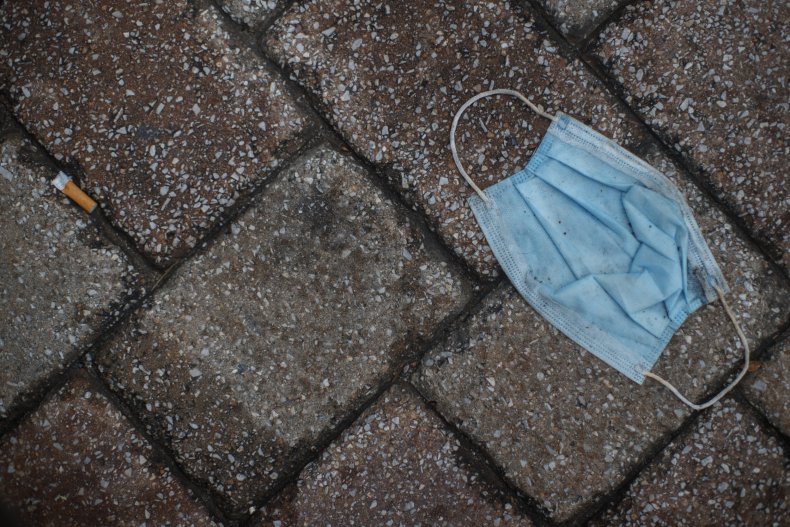 In their findings, police stated there was no criminal wrongdoing or any reason to bring charges against those in question. Police then passed their findings along to Phil Archer, state attorney for the 18th Judicial Circuit, representing Brevard and Seminole counties.
Archer concurred with the officers' findings, saying in a statement that "after a careful review of the investigative reports, interviews, and evidence provided to our office, we agree with the conclusion reached by the Indian Harbor Beach Police that no criminal acts were committed."
He went on to state that the case is "a textbook example of what rushing to judgment prior to the conclusion of an investigation can produce in today's hypersensitive, politically charged climate."
Newsweek reached out to Archer's office for further comment but did not hear back before publication.