What's at Stake for Bernie Sanders in Today's Primaries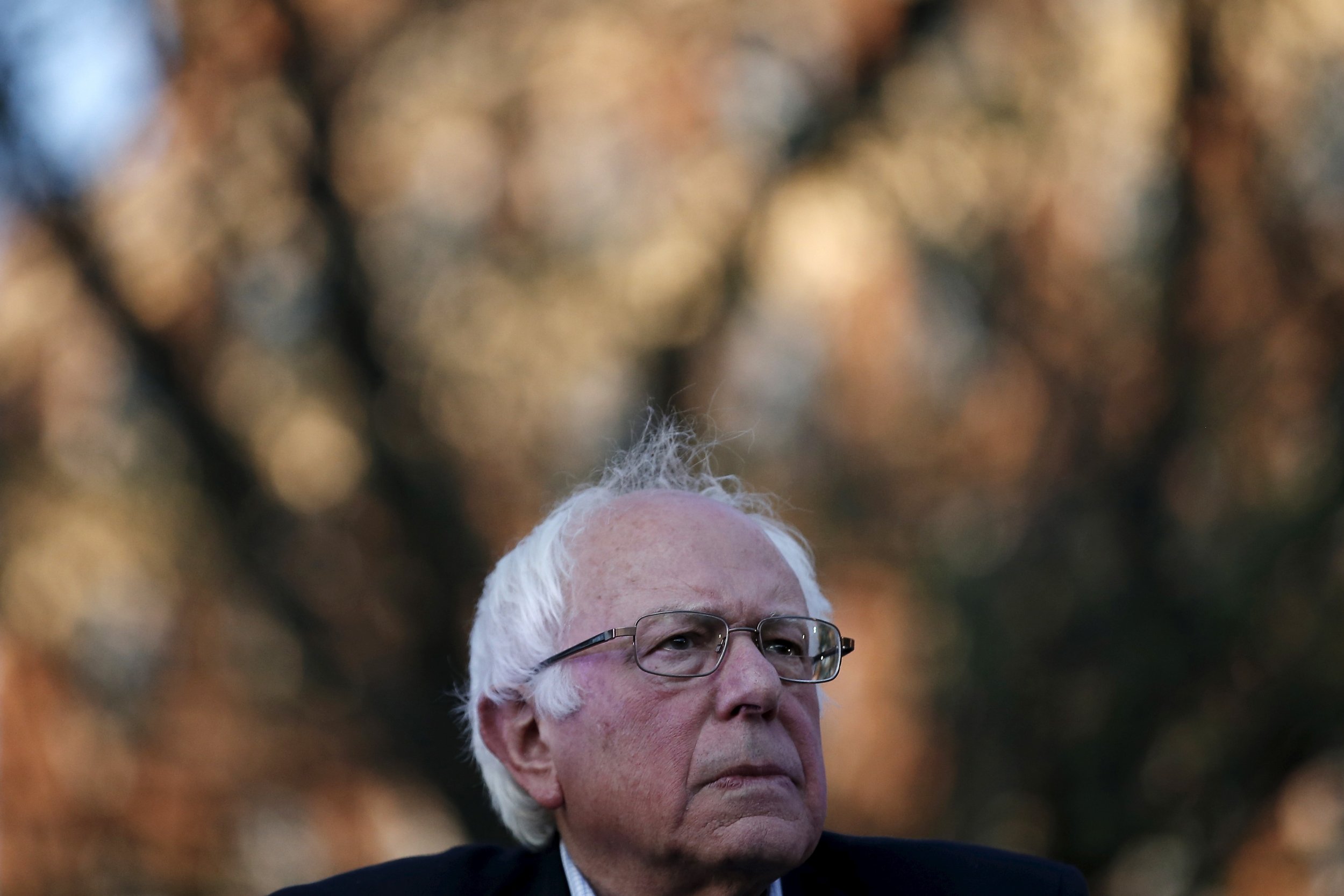 After losing his home state of New York to Hillary Clinton last week, Bernie Sanders is gearing up for what looks like another night of major primary losses.
As the race for the Democratic and Republican nominations sweeps into the Northeast and Mid-Atlantic, residents in Connecticut, Delaware, Maryland, Pennsylvania and Rhode Island head to the polls for Tuesday's primary elections. Polls show that Democratic and Republican front-runners Clinton and Donald Trump are heavily favored in all five states. And while Tuesday's contests won't necessarily determine the nominee for each party, they will likely give a significant boost of momentum to Clinton and Trump in this atypical election year.
Clinton's expected victories in all five states are likely to cement her substantial lead and propel her closer to the 2,383 delegates needed to secure the Democratic nomination ahead of the party's July convention. Wins this week would add to her firm victory in New York, a state that is personal for both candidates: Clinton served as its senator for eight years, while Sanders was born and raised in Brooklyn, and briefly studied at Brooklyn College. New York's primary was seen as a moment to potentially provide Sanders a chance to deal a serious blow to Clinton, despite her substantial lead in pledged delegates. But Clinton emerged victorious.
Now Clinton, 68, holds double-digit leads over Sanders in delegate-rich Maryland and Pennsylvania—Tuesday's two largest prizes, and where delegates are awarded proportionally. On Monday, The Baltimore Sun endorsed Clinton and criticized Sanders, 74, for getting in the way instead of allowing the former secretary of state to fully focus on the general election. The newspaper called on the Democratic party to unite around Clinton, saying she is its "strongest potential candidate."
Related: How to Follow Results in States Voting Tuesday
Yet the remainder of May's primaries take place in multiple Sanders-friendly states, including Indiana and Oregon. But if he loses on Tuesday, these contests could collectively be Sanders's last significant stand, as his path to the nomination will virtually disappear. The question remains whether the party will put pressure on Sanders to scale back—or even wrap up—his campaign, as the country looks ahead to the November 8 election.
Rhode Island Democratic Party Chair Joseph McNamara says it's important that new voters have been involved in the democratic process throughout the current primary season. But he added that it's not looking good for the Vermont senator.
"As it stands, it is almost mathematically impossible for Senator Sanders to win this election with the number of delegates he has: A loss by him should send a strong signal to him to pivot his position to a positive party message, where he unconditionally supports Secretary Clinton as our nominee for president," he tells Newsweek.
Prior to his loss in New York, Sanders had taken away some of the momentum from Clinton's campaign with a string of victories. His recent wins in Wyoming and Wisconsin provided hope to his supporters, but that feeling seemingly has vanished. A path to winning the nomination continues to slip away from Sanders's reach, and losing Tuesday by convincing margins will make an already steep hill that much more unsurmountable to climb, says T.J. Rooney, former chair of the Pennsylvania Democratic Party.
"I hope that he goes on, and I'm sure he will, but how the campaign continues on is very, very important. My wish is that the campaign will be more like the one we saw in the beginning of the process, as opposed to the one that we've seen of late," Rooney tells Newsweek. He cautioned against either side engaging in heated rhetoric toward the other candidate because such efforts make it more difficult for the party to unite heading into the general election. Sanders has promised he will do anything to stop a Republican from becoming president.
"What I think would be a disaster for the United States of America is to see a Donald Trump or some right-wing Republican become president of the United States. I will do everything I can to prevent that from happening," he said in an April 1 interview with the New York Daily News.
Despite the glum math, there are two states where Sanders potentially could win Tuesday: Connecticut and Rhode Island. Clinton has hit her opponent hard on his gun-voting record, and last week she met with relatives of victims of the December 2012 massacre at Sandy Hook Elementary School in Newtown, Connecticut. Clinton also has earned public support from the state's top leaders, including U.S. Senator Chris Murphy and Governor Dannel Malloy. But in 2008, Connecticut voted for Barack Obama—then a freshman senator from Illinois—over Clinton. As the underdog in Tuesday's vote, Sanders is now hoping for a similar result.
Although it's the smallest state in the U.S., Rhode Island could be Sanders's biggest hope, as independents are allowed to vote in its open primary. Sanders typically has prevailed in states where residents don't need to be Democrats to participate in primary contests. Rhode Island is the only state voting Tuesday that allows for an open contest. In the other four contests, residents must be registered as Democrats to participate.
In a tweet earlier Tuesday, Trump encouraged Sanders to run as an independent because he "has been treated terribly by the Democrats." Similar to Republican candidates Ted Cruz and John Kasich, Sanders has vowed not to end his campaign until residents in every state cast their ballots.
"If you come out to vote tomorrow and drag your friends and your aunts and your uncles and your co-workers, we're going to win here in Pennsylvania," Sanders told the crowd gathered Monday at a Philadelphia rally.
"Think outside of the box, think outside of the status quo," he added. "Do not accept the options that the establishment offers you."
Hypothetically looking ahead at the presidential race, Sanders was asked on Tuesday morning to comment on whether he would choose a woman as his running mate.
"I'm not going to commit—you have to look at the best candidates you can," Sanders said on Morning Joe. "The women of this country, the people of this country understand that it would be a great idea to have a woman as vice president and something I would give very, very serious thought to."
He said it's "a little bit early" to speculate, but added there are many women who would be qualified to become vice president.
"Elizabeth Warren, I think, has been a real champion in standing up for working families, taking on Wall Street," he said, referring to the liberal Democratic Massachusetts senator. "There are fantastic women who have been active in all kinds of fights who I think would make great vice presidential candidates."