Stakes High as Greek Bailout Negotiations Go to the Brink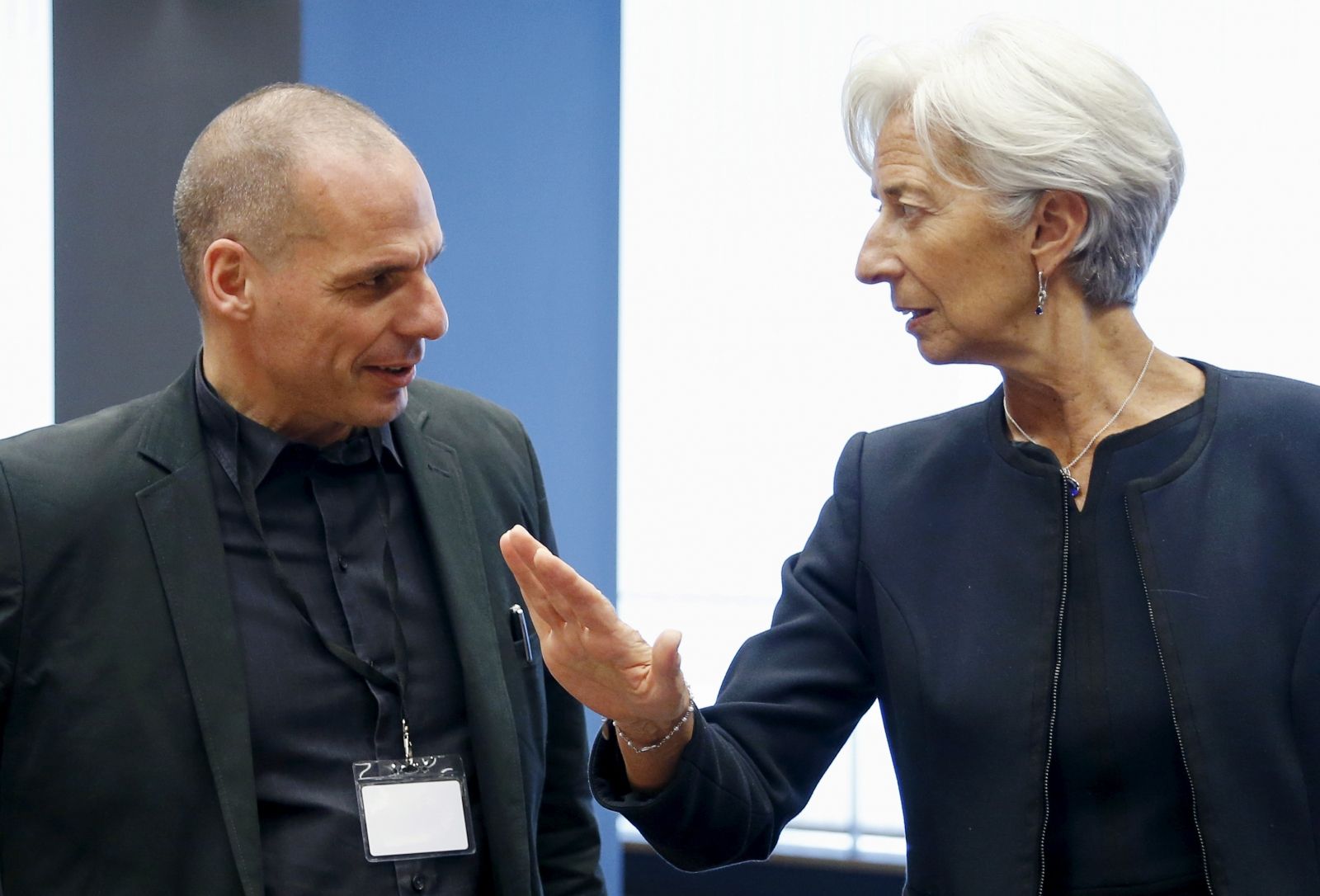 Tensions between Germany and Greece reached new heights today as eurozone finance leaders gathered this afternoon to discuss the debt crisis, while the Greek prime minister landed in Russia prompting questions over whether Russia would extend financial assistance to the ailing country.
The IMF chief, Christine Lagarde, today made it clear that Greece will not be given a grace period or a possibility to delay the $1.8 billion repayment its due to pay the IMF on June 30. However, the Greek government says that if a deal is not reached to unlock further bailout funds from its creditors before then, the country simply won't have enough money to make the repayment.
After a meeting with the Luxembourg finance minister today, Lagarde told reporters that Greece would be in default with the IMF from July 1 if the country fails to make the repayment. Failure to make the repayment would mean that Greece risk being forced out of the eurozone and possibly the European Union.
She insisted that Greece's Syriza administration needs to make further reforms to its pension system to get a deal, something prime minister Alexis Tsipras has ruled out.
Writing in German newspaper Taggesspiegel today, Tsipras said Greek pensioners had become the main earners in many families, and thus cuts in pension payments would only increase poverty.
"Anyone who says that German taxpayers are paying for the salaries and pensions of the Greeks is lying," he wrote.
Yet the German chancellor Angela Merkel is remaining positive that a deal can be reached. "I'm still convinced—where there's a will, there's a way," she said in an address to the German parliament today. "If those in charge in Greece can muster the will, an agreement with the three institutions is still possible."
Meanwhile, the Greek prime minister Alexis Tsipras today flew to Russia to attend an economic forum in St. Petersburg, and is due to meet President Putin tomorrow. The visit, his second visit since April, has prompted speculation that Greece may be looking towards Russia for a loan.
The Russian deputy prime minister, Arkady Dvorkovich, refused to be drawn on whether Russia would provide financial assistance, telling the Associated Press that he "cannot comment on specific discussions."
Dvorkovich also pointed out that Moscow and Athens "have both good political dialogue and specific investment projects and trade opportunities."
However, the Russian deputy finance minister Sergei Storchak said on Thursday that Greece has not asked for financial assistance, and that the two will discuss joint projects.