Georgia: Stalin Statue Erected, Vandalized and Removed Within 24 Hours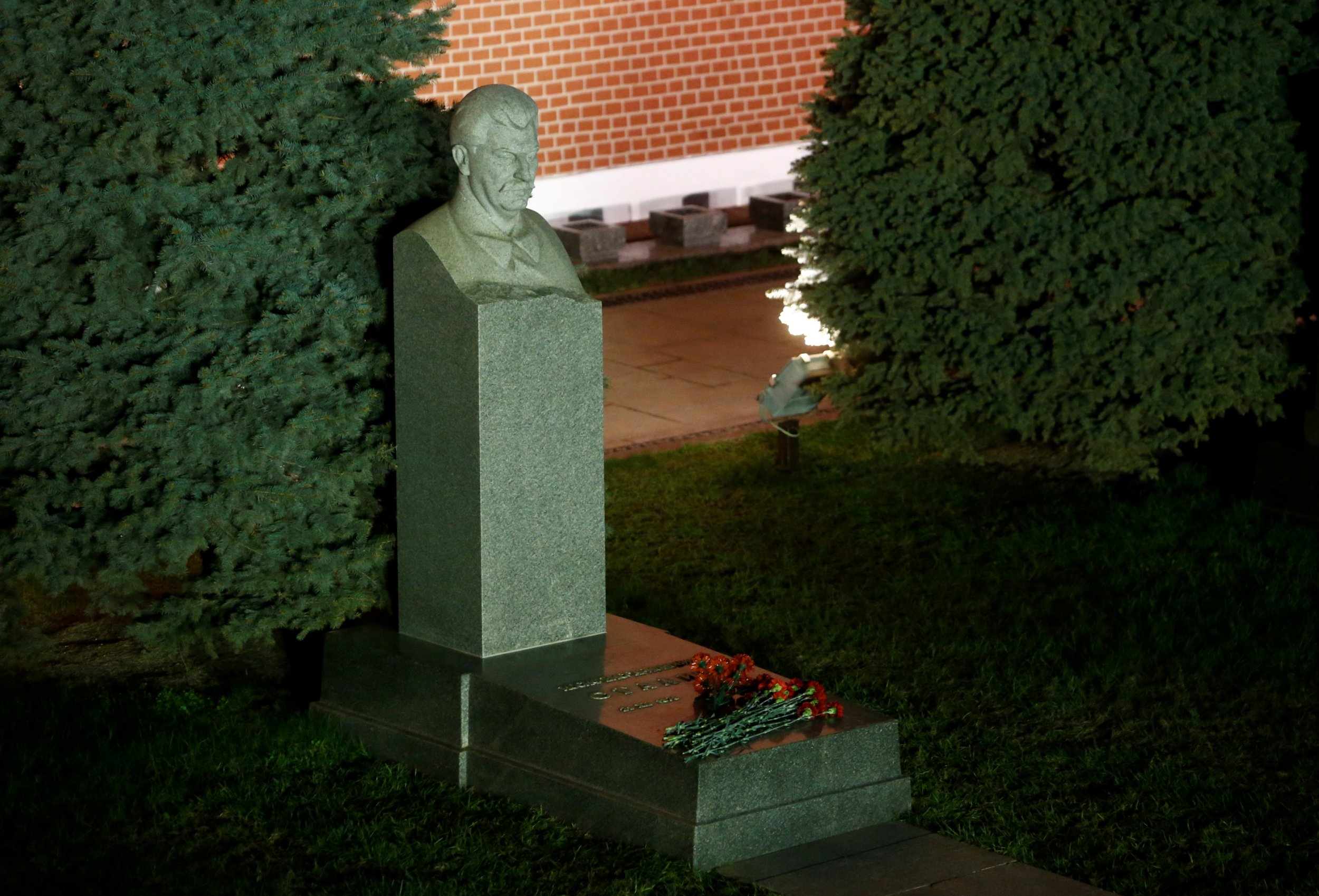 A bust of Soviet dictator Joseph Stalin lasted only a day before being removed by authorities near his birthplace in the country of Georgia.
Mystery activists in Georgia's Gori region erected a white bust on May 9, Radio Free Europe reports. The date was once marked by all Communist countries as the date Stalin's Red Army stormed Berlin and shows of nostalgia occur in many former Soviet states every year.
The statue in Ateni village lasted less than a day before vandals covered it in in red paint in the early hours of Tuesday. By daylight, local officials had ordered the bust be removed.
Stalin remains a controversial figure in the history of Russia and the rest of the former Soviet Union. Even during Soviet times, Stalin's successors attempted to dispel the cult of personality he cultivated during his lifetime; however, he enjoys some popularity in modern Russia, with a 2015 poll showing 45 percent of Russians believed the population's sacrifices during his rule were justified.
Although some Soviet-era monuments are preserved in Georgia as a way to remember the country's history, many displays celebrating the regime have been demolished as they are deemed to be in violation of the law regarding public displays of totalitarianism.
A statement by Prime Minister Giorgi Kvirikashvili to Voice of America condemned commemorations of Stalin and confirmed the monument was removed immediately.