Stamp Price Increases 2020: USPS Stamp, Mail Rates Going Up in January?
While the United States Postal Service will not be increasing the cost of First-Class Mail Forever stamps in 2020, other postage rates and mailing service products will see a price hike.
The United States Postal Service announced the coming changes in October, but new rates won't take effect until January 26, 2020, giving post-holiday shippers a comfortable window for mailings at 2019 rates.
Overall, the new postage rates are expected to raise USPS shipping prices by approximately 1.9 percent, with price increases coming to services like Priority Mail, Priority Mail Express and flat-rate boxes and envelopes. Here's a look at all the changes coming to USPS mail rates in January, 2020.
USPS Mail Rates for 2020
According to the presidentially appointed board of Governors of the Postal Service, the new rates will "keep the Postal Service competitive while providing the agency with needed revenue." Most postage stamp prices will remain the same, with the exception of international stamps.
Here are the changes coming to stamps, letter postage, postcards and international mail:
| | | |
| --- | --- | --- |
| Postage | Current Price | Price Beginning Jan. 26, 2020 |
| First-Class Mail Forever stamp | $0.55 | $0.55 |
| Each additional ounce | $0.15 | $0.15 |
| Letters (metered, 1 oz.) | $0.50 | $0.50 |
| Flats (1 oz.) | $1 | $1 |
| International Letters (1 oz.) | $1.15 | $1.20 |
| Postcard stamp | $0.35 | $0.35 |
Unlike the mosty unchanged stamp and postal rates above, domestic Priority Mail Flat Rates will increase in price in 2020:
| | | |
| --- | --- | --- |
| Flat-Rate Product | Current Price | Price Beginning Jan. 26, 2020 |
| Small Flat-Rate Box | $7.90 | $8.30 |
| Medium Flat-Rate Box | $14.35 | $15.05 |
| Large Flat-Rate Box | $19.95 | $21.10 |
| APO/FPO Large Flat-Rate Box | $18.45 | $19.60 |
| Regular Flat-Rate Envelope | $7.35 | $7.75 |
| Legal Flat-Rate Envelope | $7.65 | $8.05 |
| Padded Flat-Rate Envelope | $8 | $8.40 |
Other shipping services will also see increased prices in 2020:
Media Mail rates will increase in price by 1.9 percent, beginning with a $0.05 increase on one pound packages
Priority Mail per-pound package rates will increase 2.8 percent on average, while Priority Mail Express per-pound package rates will go up by an average of 2.2 percent
First-Class Package International Service (FCPIS) prices will go up 9.9 percent, with per-pound rate changes varying by country
International Priority Mail rates will increase approximately six percent to Canada, the United Kingdom and Australia
International Priority Mail Express to Canada, the U.K. and Australia will see per-pound rate increases of approximately two percent
A detailed spreadsheet of all January 2020 postage increases, with per-pound breakdowns, can be found at the USPS's Postal Explorer site.
A representative for the USPS confirmed to Newsweek that the 2020 rate changes proposed in October have been approved by the Postal Regulatory Commission and will go into effect in January, further confirming "there will be no change in the price of a First-Class Mail Forever stamp."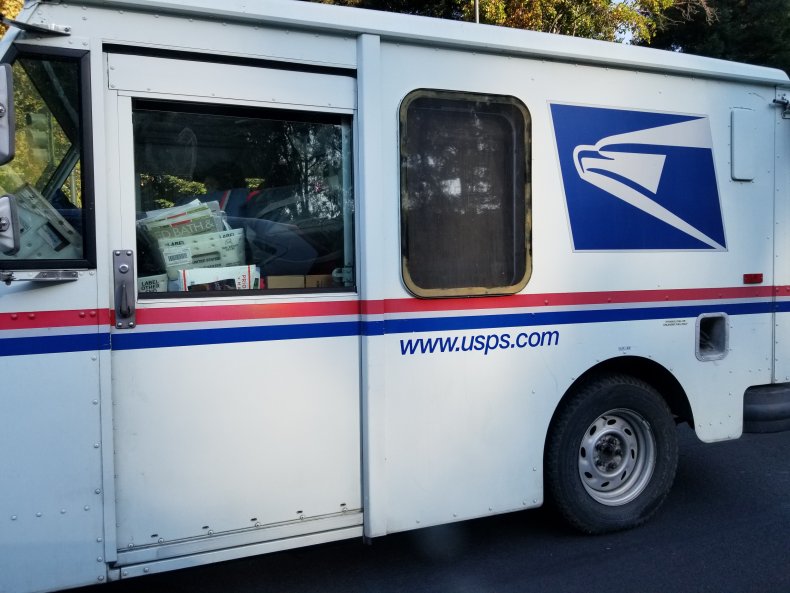 Since its founding in 1792, when President George Washington signed into law the Postal Service Act, the United States Postal Service has periodically increased prices, but maintained the first class stamp price based on the Consumer Price Index. But since the USPS receives no tax dollars for operating expenses and relies on postage and shipping sales, annual shipping prices are adjusted based on perceived market conditions.
The price for First-Class Mail Forever letter stamps last increased in January of 2019, bringing the cost up to the current $0.55 price, which will remain the same in 2020.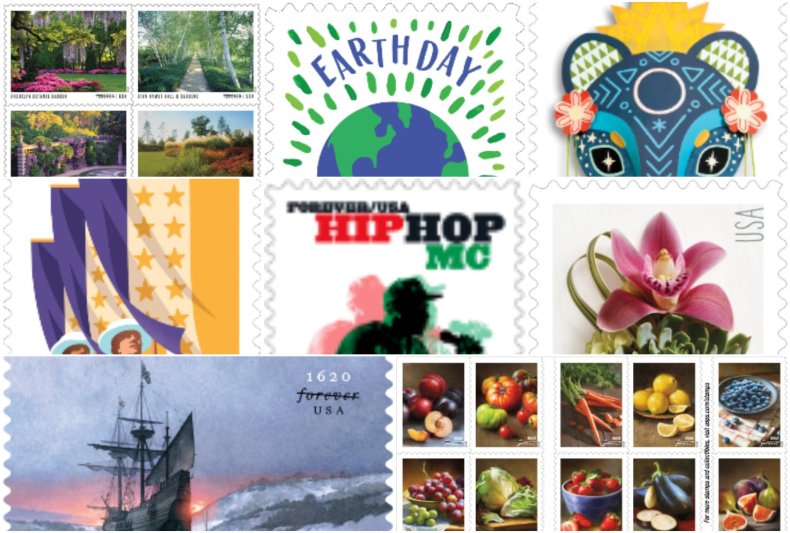 The USPS will introduce several new stamps in 2020, including a Year of the Rat stamp based on the Chinese Lunar Calendar; a "Made of Hearts" stamp celebrating love; stamps featuring wild orchids and American gardens; Voices of the Harlem Renaissance stamps and stamps paying tribute to golfer Arnold Palmer, Earth Day, Maine statehood and journalist Gwen Ifill.
Visit USPS for a full preview of new stamps coming in 2020.