Stan Lee Accuses Ex-Business Partner of Elder Abuse, Selling Vials of His Blood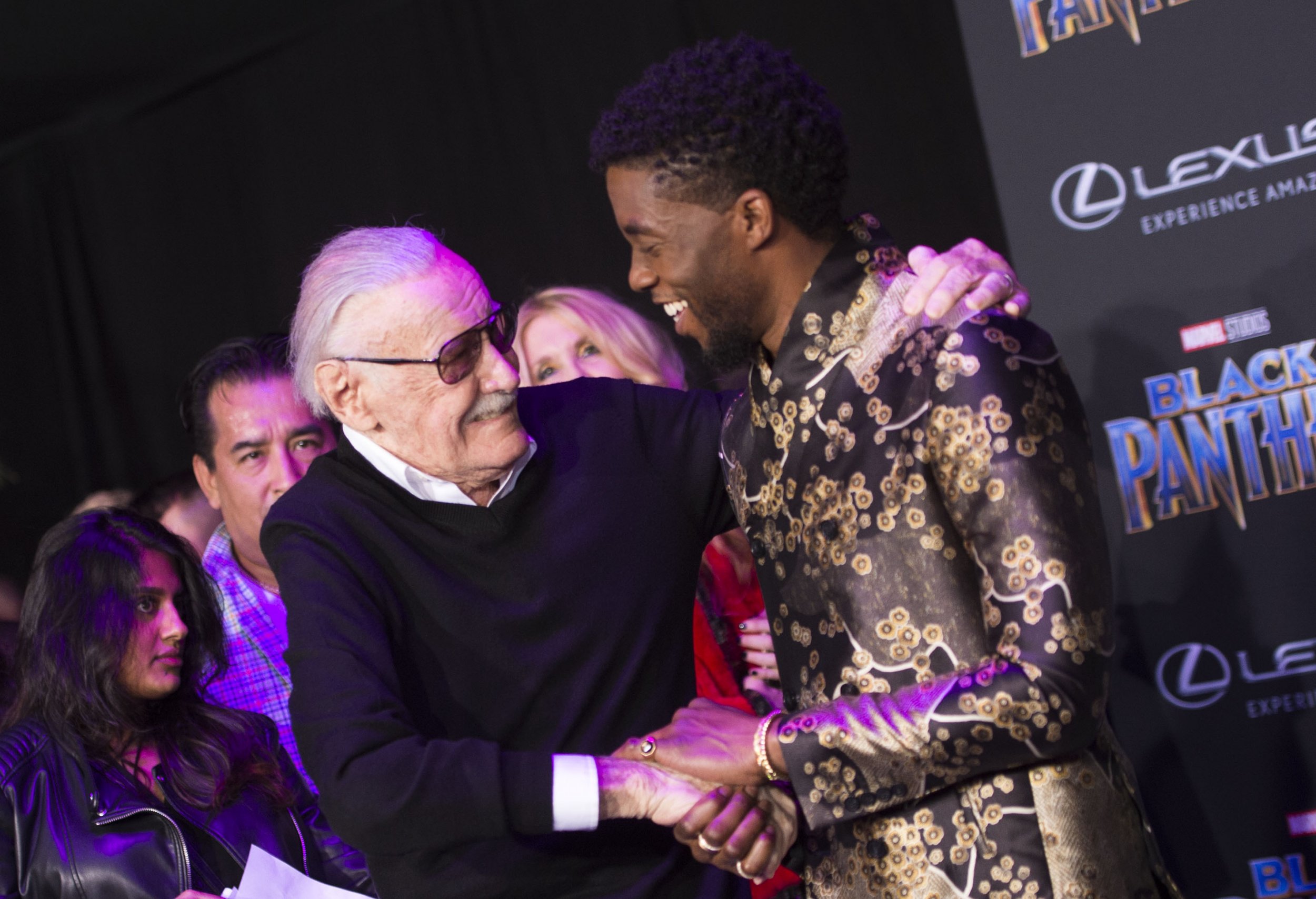 Comic book legend Stan Lee is accusing his former business manager of fraud and elder abuse in a new lawsuit filed at Los Angeles Superior Court. The Marvel Comics claimed the man extracted his blood and sold vials of it in Las Vegas as "collectibles."
Lee claims he became the target of "unscrupulous businessmen, sycophants and opportunists" in late 2017, while he was grieving the death of this wife of 70 years, Joan B. Lee. In a suit filed Friday, Lee said his daughter's former business associate Jerardo Olivarez sought to make a profit through money-making schemes using Lee's own money, Deadline first reported.
Olivarez and others are accused of firing Lee's long-time banker and attorney, as well as convincing Lee into signing power of attorney over to Olivarez. Olivarez then appointed his friend and attorney Uri Litvak as Lee's lawyer, without divulging their pre-existing financial and business relationships.
The lawsuit claims that Olivarez transferred $4.6 million out of the comics creator's bank account without permission. Lee also allegedly unknowingly bought Olivarez a $850,000 West Hollywood condo. The suit also alleges that $1.4 million were transferred from Lee's accounts to Olivarez's.
Lee was manipulated into donating $300,000 to a made-up charity called the Hands of Respect (H.O.R) in Olivarez's name, according to the suit. The company, which Olivarez billed as non-profit organization, is registered as a for-profit merchandising company, Deadline reported.
"Olivarez mislead Lee and the public into thinking that it was a caring non-profit charity to ease racial tension, when in reality H.O.R. was just a scheme to appropriate funds from Lee and the public to enrich Olivarez," the suit says.
In what was labeled a "diabolical and ghoulish scheme to make a profit," Olivarez also had "a nurse inject Lee with a syringe and extract many containers of blood, which he had H.O.R later sell in Las Vegas as a collectible for thousands of dollars."
"Lee never approved of the use of his blood as a merchandising item," the lawsuit continued.
Keya Morgan, a family friend, told Deadline that there were shops in Las Vegas selling the comic book icon's blood. "They're stamping his blood inside the Black Panther comic books and they sell them for $500 each," Morgan said.
Lee, who created countless superheroes, including Spider-Man, the X-Men and the Avengers, is seeking a full account of his funds as well as restitution.