Stan Wawrinka: 'Amazing Fighter' Andy Murray Deserves Number One Ranking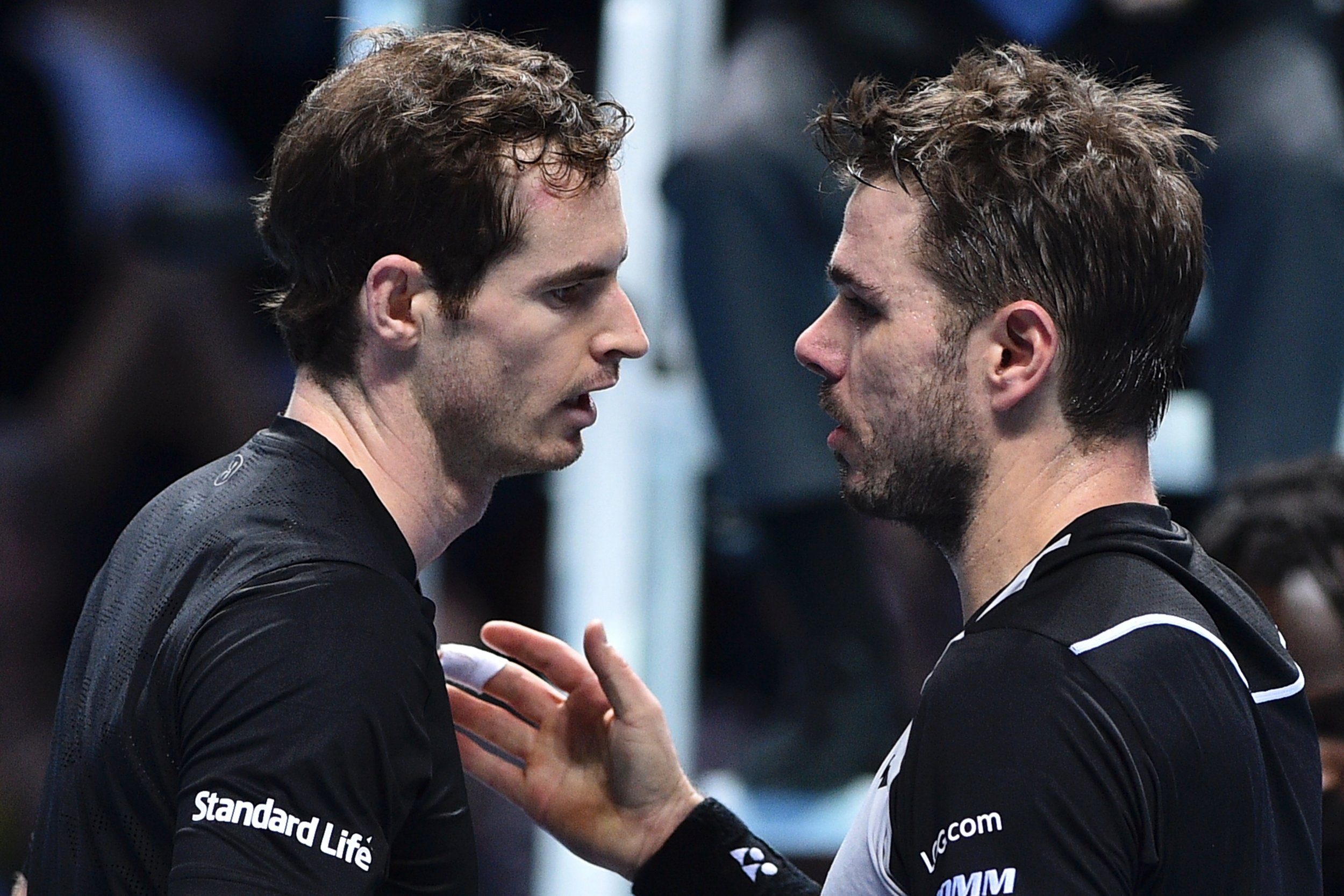 In an interview with Newsweek ahead of the Australian Open, Stan Wawrinka praised rival and world number one Andy Murray as an "amazing fighter."
Wawrinka, the world number four, is the current U.S. Open champion but it is Murray who leads men's tennis following a second half to the season that catapulted the Scot above Novak Djokovic in the rankings.
Speaking from Brisbane ahead of the Australian Open, which begins in Melbourne on January 16, Wawrinka says Murray "fully deserved" his achievements, which now include a knighthood in the U.K.'s New Year honors list.
"I think for one or two years he [Murray] really improved a lot, pushing and pushing to get closer to Novak," Wawrinka, 31, says. "You could see for the first six months of the year, the French Open final…he was always really, really close. He just kept adding different things in the second half of the year, and got a lot of confidence from the way he was playing, winning Wimbledon. What he's done is amazing, he deserves to be there."
Newsweek subscription offers >
Wawrinka lost to Murray in the round-robin stage of the ATP Tour finals in London in December—but their battles have often been close. Murray defeated the Swiss over four sets in the French Open semi-final in June, but before that Wawrinka had won the previous three meetings, including the U.S. Open quarter-final of 2015.
"I think we have had really good battles many times," Wawrinka continues. "In general when I play him it's later in the tournament, in the quarters, so I get more confident and start to play my best tennis. If you look in general at his career, he's an amazing fighter, an amazing tennis player and number one in the world."
Wawrinka, who won the 2014 Australian Open by beating Rafael Nadal over four sets to claim his first of three Grand Slams, has a bye into the second round of his first tournament of the year, the Brisbane Invitational, which began on January 1.
Stan Wawrinka: 'Amazing Fighter' Andy Murray Deserves Number One Ranking | Sports