'The Stand' Cast: Who Plays All the Main Characters in the CBS Show
The Stand is airing now on CBS All Access, with an all-star cast bringing to life one of Stephen King's most extensive cast of characters. James Marsden of Westworld is leading the cast as Stu Redman, who becomes one of the leaders of the Boulder Free Zone, a community of survivors of a deadly flu. Joining the actor in the main cast are the likes of Alexander Skarsgard and Whoopi Goldberg, while stars like J.K. Simmons, Ezra Miller and Greg Kinnear make guest appearances in the nine-part miniseries.
Who is in The Stand cast?
James Marsden - Stu Redman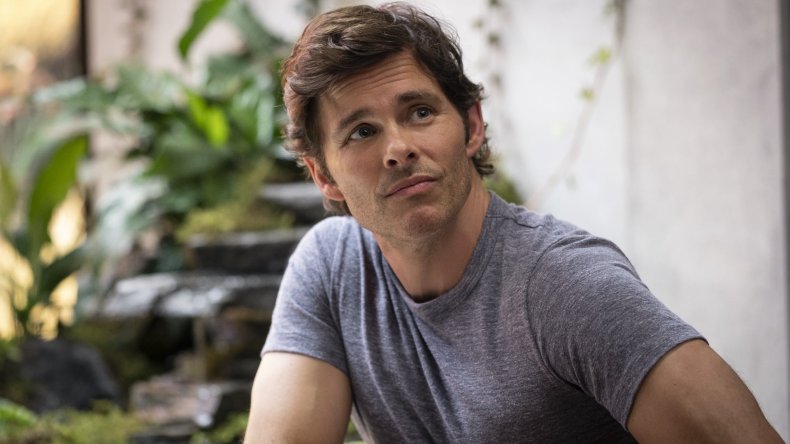 Who is Stu: A Texas calculator plant employee whose leadership potential emerges after the Captain Trips pandemic.
Who plays him: James Marsden, the first Cyclops from the X-Men movies who has also starred recently in Mrs. America, Dead to Me and Sonic the Hedgehog.
Odessa Young - Frannie Goldsmith
Who is Frannie: A 21-year-old college student who finds herself pregnant at the start of the outbreak.
Who plays her: Odessa Young, who has previously starred in films like Assassination Nation and 2020's Shirley.
Owen Teague - Harold Lauder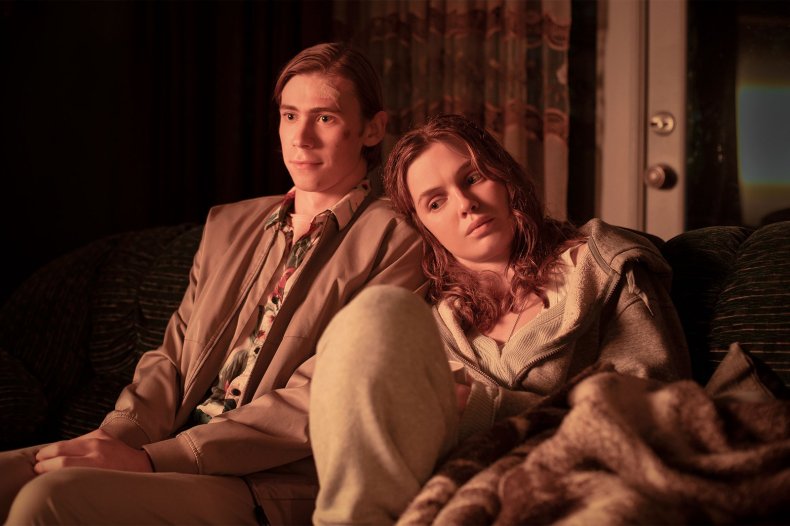 Who is Harold: A teenage outcast who finds himself drawn to the community forced around the evil 'Dark Man.'
Who plays him: Owen Teague, who previously starred in another Stephen King adaptation, It, as well as Bloodline and Mrs. Fletcher on HBO.
Alexander Skarsgard - Randall Flagg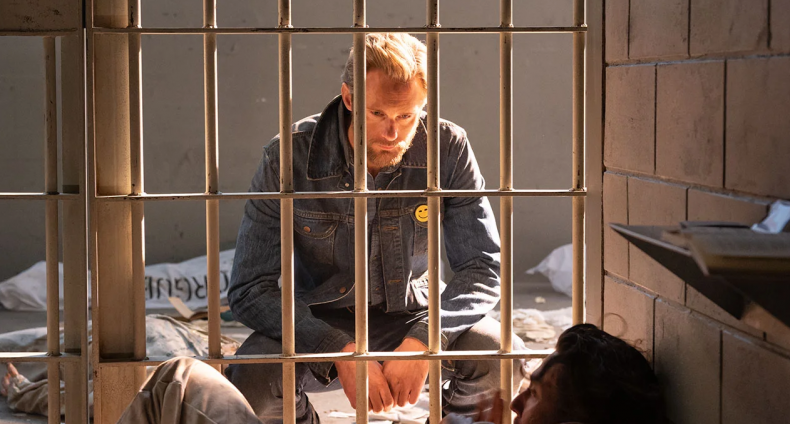 Who is Randall: The mysterious Dark Man, a possibly Satanic evil who establishes a rival community to Boulder in Las Vegas.
Who plays him: Alexander Skarsgard, in another villain role after Big Little Lies. His other roles have included The Legend of Tarzan and True Blood.
Whoopi Goldberg - Mother Abagail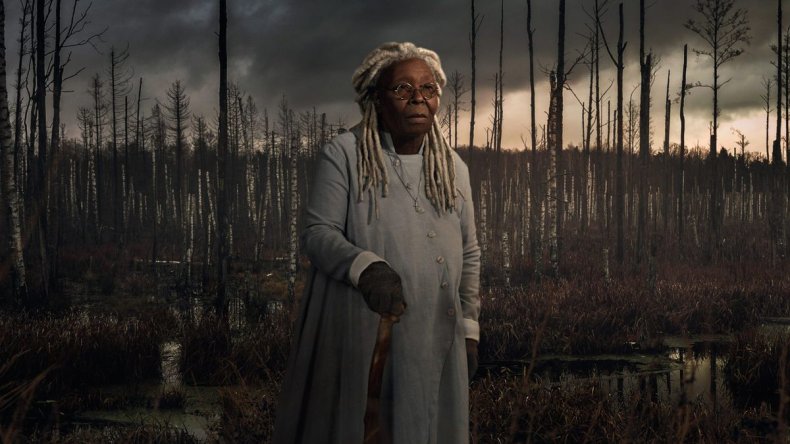 Who is Abagail: The 108-year-old leader of the Boulder community, who the survivors keep seeing in their dreams.
Who plays her: Whoopi Goldberg, the actor whose Emmy, Grammy, Oscar and Tony make her one of entertainment's few EGOTs. Her most famous roles include Ghost, Sister Act and as a host of The View.
Amber Heard - Nadine Cross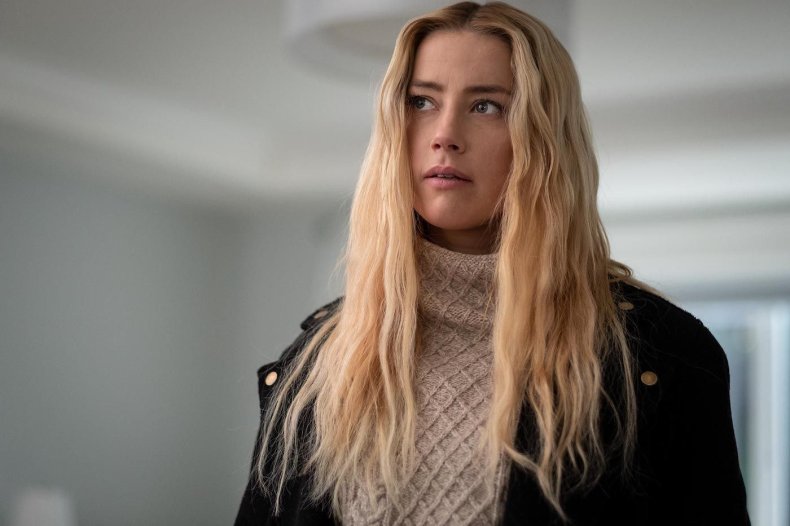 Who is Nadine: A woman haunted by visions of the Dark Man who sets out on a mission to seduce Harold.
Who plays her: Though this year she has become more famous for her time married to Johnny Depp, Heard is an actor who has starred in Aquaman, Magic Mike XXL and The Danish Girl.
Henry Zaga - Nick Andros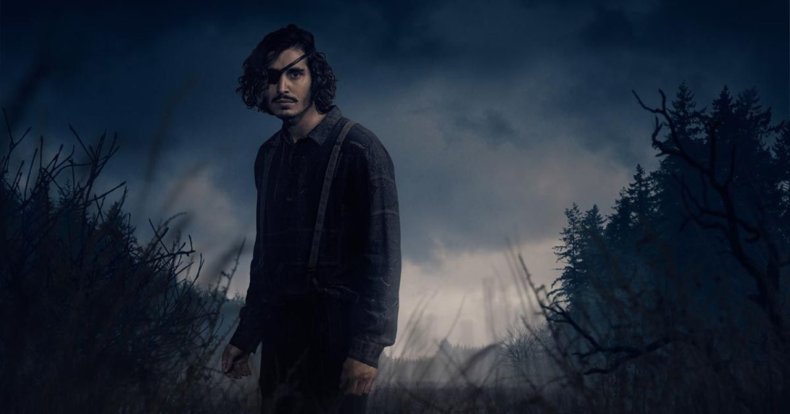 Who is Nick: A deaf-mute who becomes a crucial part and moral center of the Boulder community.
Who plays him: Henry Zaga of The New Mutants, Trinkets and 13 Reasons Why.
Greg Kinnear - Glen Bateman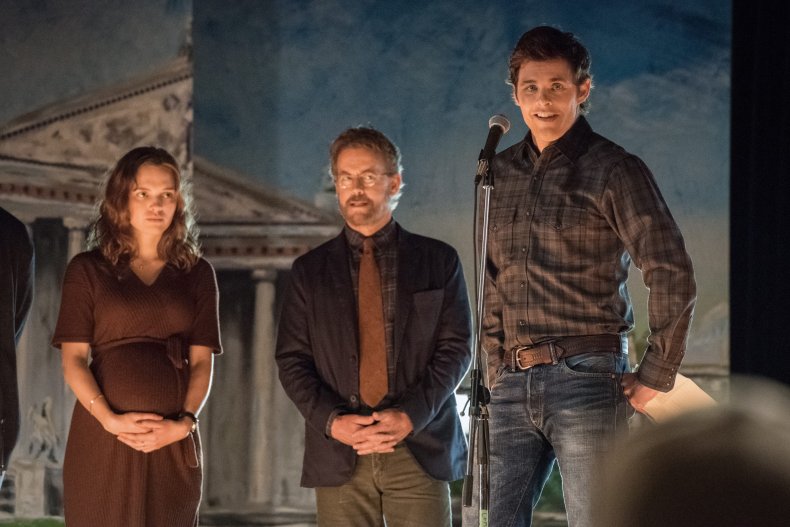 Who is Glen: A Sociology professor who becomes central to attempts to rebuild society in Boulder.
Who plays him: Greg Kinnear, the Oscar-nominated star of As Good As It Gets, Little Miss Sunshine and You've Got Mail.
Also starring in The Stand are:
Hamish Linklater - Dr. Ellis
Greg Kinnear - Glen Bateman
Daniel Sunjata - Cobb
Jovan Adepo - Larry Underwood
Brad William Henke - Tom Cullen
Ezra Miller - Trashcan Man
Nat Wolff - Lloyd Henreid
Gordon Cormier - Joe
Eion Bailey - Teddy Weizak
Katherine McNamara - Julie Lawry
Heather Graham - Rita Blakemoor
Irene Bedard - Ray Brentner
Natalie Martinez - Dayna Jurgens
Fiona Dourif - Rat Woman
Clifton Collins Jr. - Bobby Terry
Gabrielle Rose - The Judge
The Stand airs Thursdays on CBS All Access.