'The Stand' Casts Its Lead Adversaries: Who Are Randall Flagg and Abagail Freemantle?
Whoopi Goldberg and Alexander Skarsgard will play leaders on opposite sides of the spiritual war raging across a post-plague America in the CBS All Access miniseries adaptation of Stephen King's 1978 novel, The Stand.
In The Stand, the U.S. Army accidentally releases a weaponized disease, nicknamed Captain Trips, which soon decimates more than 99 percent of the world population. But the real battle is fought in the ruins, as the survivors find themselves drawn, often in their dreams, to either the evil Randall Flagg or the holy Abagail Freemantle.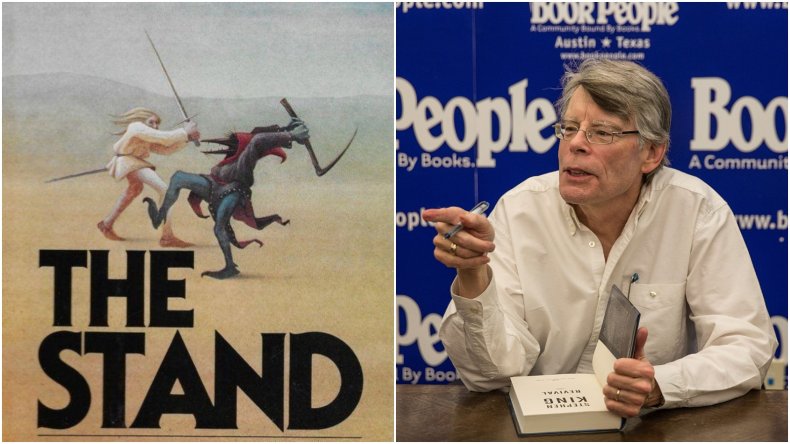 Wednesday on The View, with King as guest, Goldberg announced she'll be The Stand's Mother Abagail. Collider later reported the casting of Skarsgard (True Blood) as Flagg.
Freemantle, often called Mother Abagail, is 108 years old, the daughter of freed slaves (at least in the novel, set in the 1980s). She makes psychic connections around the country, drawing people to her small town in Nebraska. A lifelong Methodist, Mother Abagail believes God has stood her up against Flagg, and sometimes resents being made to fight after the super flu deaths of everyone she loved.
Her opposite is Randall Flagg, a malevolent force who walks out of the desert in denim. Flagg declares himself "Leader of the People and First Citizen," with Las Vegas as the seat of his power. He attracts evil people and sometimes the weak. A powerful sorcerer, Flagg crucifies his enemies and can see the future, though as Abagail's influence grows, his own power wanes.
Flagg isn't just the villain of The Stand, but one of the most important characters in the entire Stephen King cosmology. He has appeared in seven King novels, sometimes under different names (typically with the initials R.F.). Flagg appeared again in King's 1984 fantasy novel, The Eyes of the Dragon, and would later become the central antagonist — The Man in Black, Walter o'Dim — in King's The Dark Tower series.
Joining Goldberg and Skarsgard in The Stand are cast members James Marsden, as Boulder Free Zone leader Stu Redman; Amber Heard, as Nadine Cross; Odessa Young, as Frannie Goldsmith; Henry Zaga as Nick Andros; Jovan Adepo (Overlord), as musician Larry Underwood; Owen Teague (It), as Harold Lauder; Brad William Henke (Orange is the New Black), as Tom Cullen and Daniel Sunjata (The Dark Knight Rises) as Cobb. The Stand will be directed by Josh Boone (The Fault In Our Stars).
"The scripts are dynamite," King said, when the CBS All Access adaptation was announced in January. His son Owen is a writer for The Stand series, while King himself wrote the final of ten episodes, expanding on the plot of the novel. "The result bids to be something memorable and thrilling. I believe it will take viewers away to a world they hope will never happen."