'Stand Your Ground' Law in Kansas to Be Revisited After Cedric Lofton's Death
State lawmakers in Kansas said they will reconsider the state's current "stand your ground" law that allows for the use of force in self-defense after a county district attorney said earlier this week the law would prevent him from pursuing criminal charges for anyone involved in the death of 17-year-old Cedric Lofton.
Sedgwick County District Attorney Marc Bennett said Tuesday that no charges would hold up in court because the officers at the juvenile intake facility where Lofton sustained injuries in September that he died from two days later could argue they were acting in self-defense, considering Lofton started the altercation.
The 2010 version of the law currently on the books in the state was intended to apply to protecting personal property and individuals defending themselves, not police officers and correctional facility staff, whose actions have been justified under the law in recent years, according to the Associated Press.
House Speaker Ron Ryckman Jr., a Republican, said the announcement from Bennett and his accompanying comments about the law led to a discussion between House committee chairs about whether it should be revisited, the AP reported.
He said a House committee will evaluate Lofton's case as soon as next week, and "I'm assuming that 'stand your ground' will come up," according to the AP.
Democratic Representative JoElla Hoye has said she's working on revisions to the current laws, but the measure would need Republican support to pass and lead to the law being changed, the AP reported.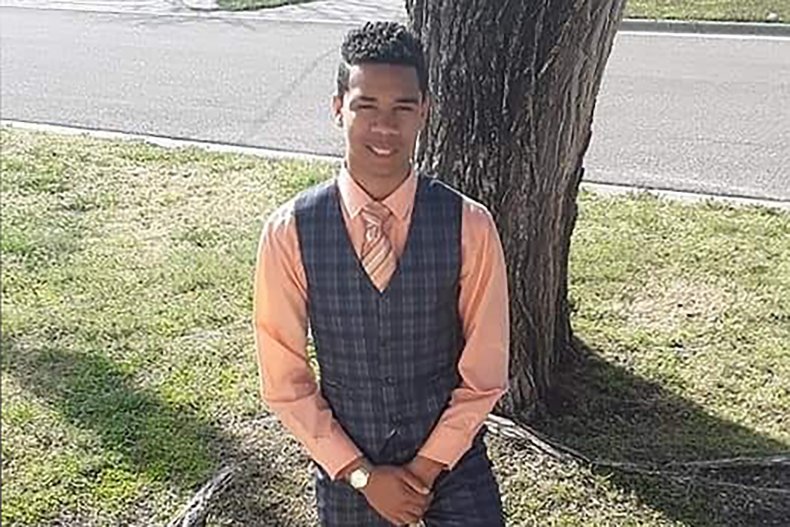 Lofton was arrested September 24 after his foster home reported that he was acting erratically, and he was allegedly combative with police who took him into custody for suspicion of battery of an officer.
He was taken to Sedgwick County Juvenile Intake and Assessment Center, where he was placed in a cell around 2 a.m. About two hours later, an employee took Lofton to use the bathroom, and Lofton allegedly attacked the employee on the way back to his cell, hitting them in the head.
The employee and other corrections officers held Lofton on the ground for several minutes as they placed restraints on his ankles and put him in handcuffs, which is when Lofton is said to have suffered significant injuries.
Police said he was taken back to his cell and after the employees realized he was unresponsive, he was taken to a local hospital, where he died two days later. A December autopsy ruled his death a homicide as a result of injuries sustained in the altercation with officers, contradicting the preliminary police report that stated he did not sustain life-threatening injuries during the incident.
Bennett said Tuesday that since Lofton is alleged to have started the altercation, the officers he considered charging with involuntary manslaughter could use the state's self- defense laws that say Kansas residents are not obligated to retreat if they believe they are in a life-threatening situation. The laws also protect individuals from criminal prosecution for force used if they believe they are in danger.
The AP reported that Bennett and other Kansas judges have cited the "stand your ground" laws before as reasons why they could not charge police officers and sheriff's deputies involved in fatal shootings, and also that the judges have said for several years that the law should be changed.
Kansas is one of about 25 states that has a "stand your ground" law currently in place.