Bank Boss Says Racism is Holding Back South Africa's Economy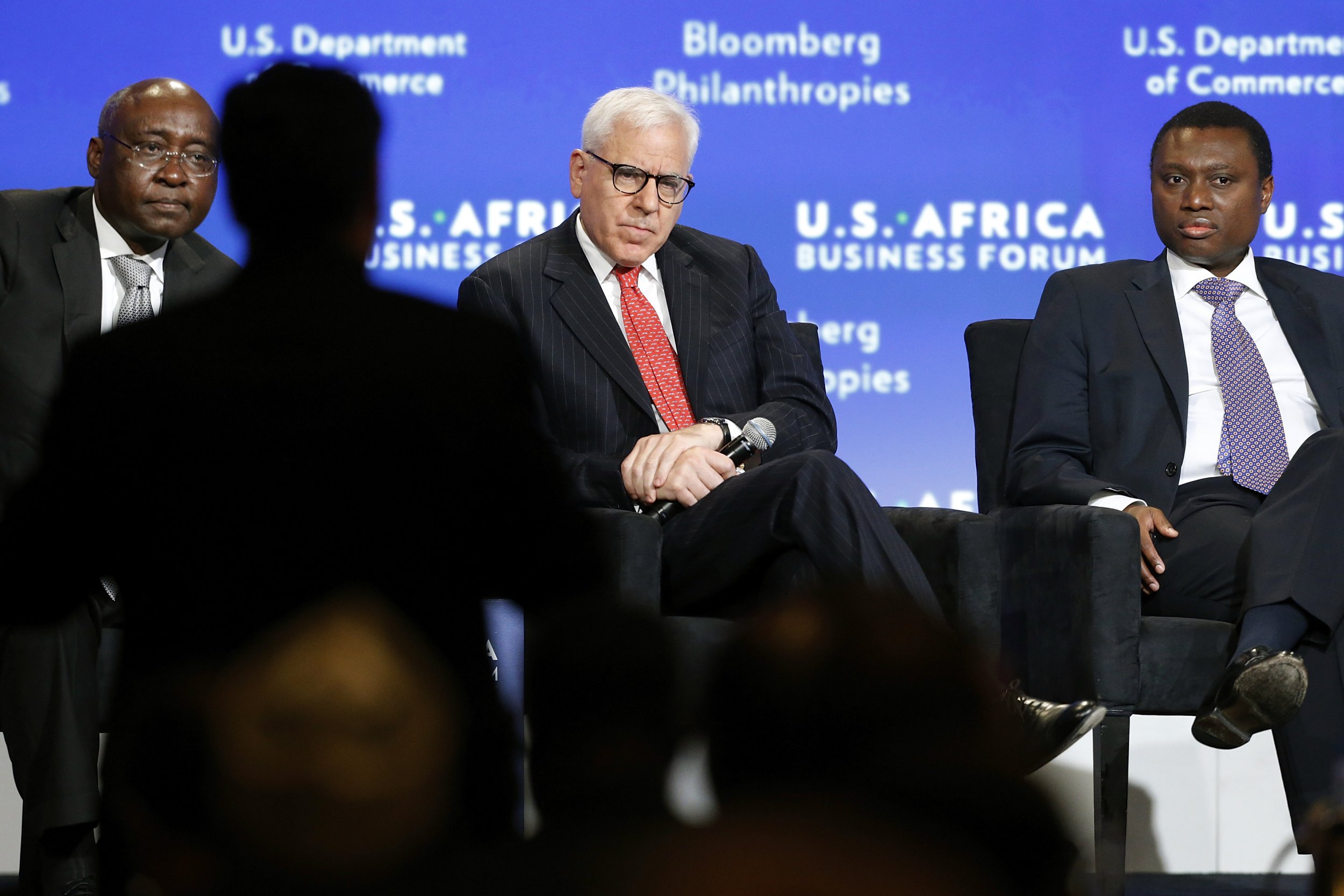 The head of one of South Africa's largest banks has said that the country must weed out racism before its economy can advance.
Standard Bank CEO Sim Tshabalala made the comments in an address to his employees published in online newspaper the Rand Daily Mail on Wednesday. This was after an economist with Standard Bank, Chris Hart, was suspended on January 4 for sending out an inflammatory tweet about a "sense of entitlement and hatred towards minorities." The tweet, along with a Facebook post by South African estate agent Penny Sparrow—which referred to black people as "monkeys"—prompted the ruling African National Congress (ANC) to push for legislation that would criminalize racism or statements that glorify apartheid.
In his comments, Tshabalala appeared to distance the bank from Hart's tweet, saying that "black South Africans are in fact fully entitled to a decent quality of life and to redress for apartheid. To suggest that this means that they are 'entitled' in the negative sense is simply wrong and often amounts to racism."
Tshabalala said there is a commercial as well as moral imperative for ridding South African society of racism. Listing South Africa's economic strengths as "immense resources, world-class companies and great infrastructure...and highly productive and skilled workers," Tshabalala explained that "each of these sources of competitive advantage is badly eroded by incomplete transformation and racism."
Apartheid ended in South Africa in 1994 but gross inequality between black and white South Africans has persisted. Census data from 2012 showed that black South Africans earn an average of 60,613 rand ($3,641 ) per year, which was a 169 percent increase over the previous 10 years. Their white counterparts, on the other hand, earn an average of 365,134 rand ($21,932)— six times the average income for black South Africans.
South Africa's economic growth has remained stubbornly below two percent for the past five years, according to Reuters. Financial markets plummeted in December when President Jacob Zuma dismissed his finance minister Nhlanhla Nene and replaced him with the relatively unknown David van Rooyen. The markets then recovered a little when, less than a week later, van Rooyen was removed in favor of ex-finance minister Pravin Gordhan.
The ANC's Youth League issued Standard Bank with an ultimatum on January 7 to fire Hart or face calls for a national boycott. Joshua Zwane, Standard Bank's executive head in Gauteng, where the ANC Youth League protest took place, said the company is complying with South Africa's Labour Relations Act and discussions over Hart's future are ongoing.