Refusing To Close Al Jazeera in Qatar Is A Stand for Independent Journalism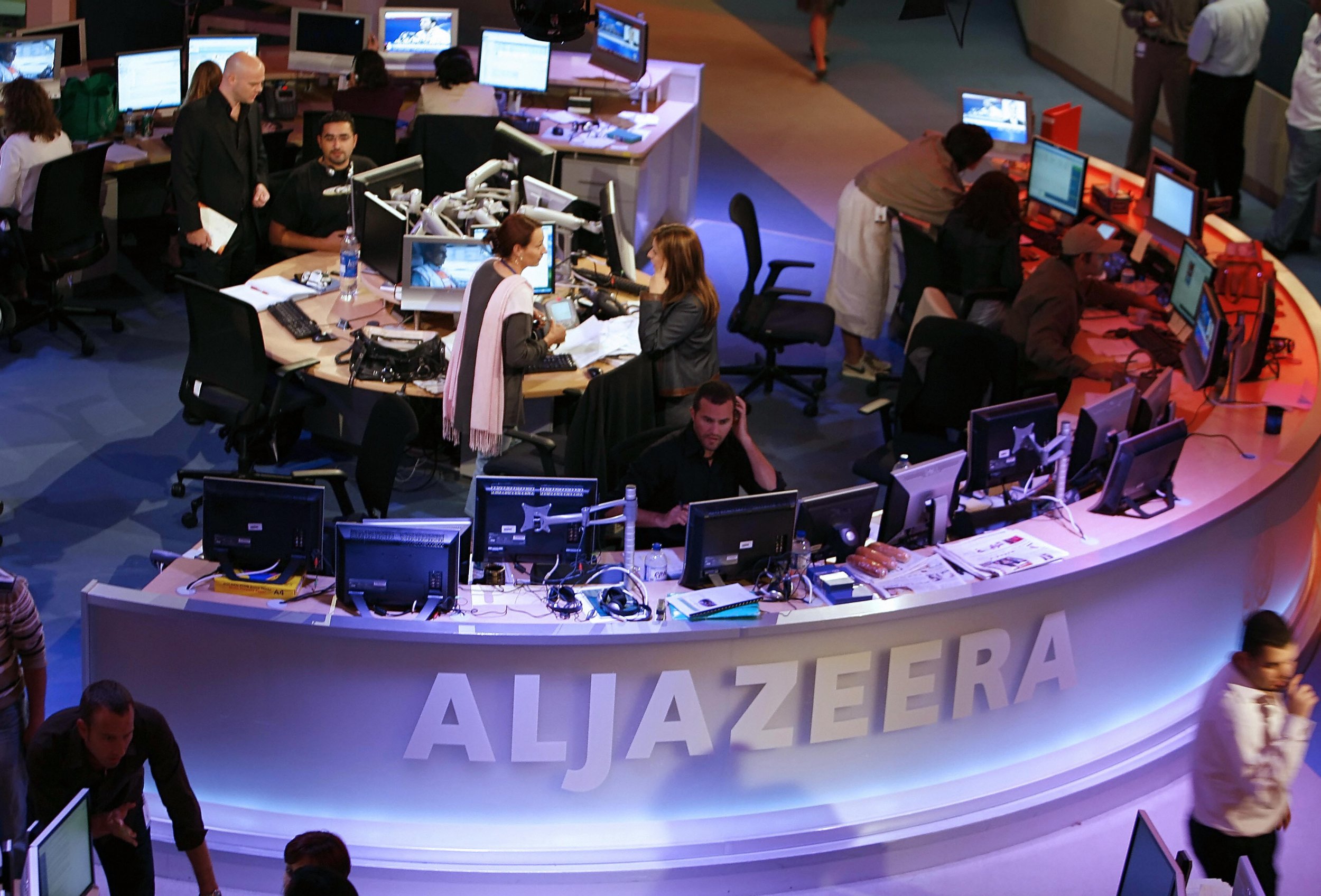 In the ongoing crisis in relations between Qatar and four Sunni states—Saudi Arabia, Egypt, Bahrain and the United Arab Emirates—the Arab world's most prominent broadcaster Al Jazeera is central. The four countries accuse the channel, backed by Qatar, of promoting extremism, and last month demanded its closure to resolve the crisis. Here are two articles that offer an insight into the two opposing points of view on the network's role—one below by the Qatari government, the other by a prominent Egyptian lawmaker, which you can read here.
In a region dominated by state-controlled media, the Al Jazeera television network stands out as an independent source of information for millions of people on the Arabian Peninsula, throughout the Middle East and around the world.
Qatar believes that this kind of independent journalism contributes to public awareness and increased citizen engagement. We also believe that governments that enjoy the support of their citizens should have nothing to fear from television news. Our neighbors believe that independent journalism is dangerous, and they have demanded that we close down Al Jazeera.
Their governments complain that Al Jazeera's reporting on political, economic and social developments in the region "stirs up the masses" and leads to unrest. Qatar believes that independent journalism helps keep authorities accountable and promotes good governance. Al Jazeera's critics claim the network deceives its audience with "Qatari propaganda." We believe such a condescending view demonstrates contempt for the intelligence and judgment of the people of the Middle East, who overwhelmingly choose to get their news from Al Jazeera rather than from their state-run broadcasters.
As the Director of Qatar's Government Communications Office I have watched hundreds if not thousands of hours of Al Jazeera's news coverage, and I can vouch for the fact that Al Jazeera can be both supportive and critical of the policies and actions of our neighboring governments. The same can be said of CNN, the BBC, the Associated Press or any independent international news organization. They report the news as they see it, which is what journalists are supposed to do.
And contrary to what our critics say, Al Jazeera also produces tough stories about Qatar. I seldom take a meeting with one of Qatar's diplomats or ministers without hearing a complaint about a story on Al Jazeera. When I refer these complaints to the network's editors they invariably respond by reciting Article 3 of the network's charter: "Al Jazeera is committed to freedom of speech and expression, and to the efficient and professional production of independent journalism," which, roughly translated from the Arabic, means "mind your own business."
I have been heartened in recent weeks to see an outpouring of support for Al Jazeera. Under the headline, "Saudi Arabia's attempt to silence Al Jazeera is outrageous," a recent article in Britain's Economist called the network "the only big, feisty broadcaster in the Arab world," and stated that the demand to close Al Jazeera was "… an extraordinary, extraterritorial assault on free speech. It is as if China had ordered Britain to abolish the BBC."
And it's not just journalists who are outraged. "Whether or not you watch it, like it, or agree with its editorial standpoints, Al Jazeera's Arabic and English channels are legitimate and have many millions of viewers," Rupert Colville, spokesperson for U.N. Human Rights Commissioner Zeid Ra'ad al-Hussein, said. "The demand that they be summarily closed down is, in our view, an unacceptable attack on the right to freedom of expression and opinion."
A better approach for those who are unhappy with Al Jazeera's coverage would be to start their own networks and openly compete in the marketplace of ideas. The Saudis have already tried this, with Al Arabiya, but it is telling that their network has failed to generate audiences anywhere near the size of Al Jazeera's. It's clear that Al Jazeera has earned the trust of the people of the Middle East, while other networks have not.
For more than twenty years Al Jazeera journalists have been risking their lives to tell the stories other reporters in the Middle East are afraid to tell and other governments don't want their citizens to hear. Acceding to the demand to shut down the network would be a betrayal of these brave journalists, who have dedicated their lives and their careers to reporting the news as they see it, without fear or favor.
People can complain about Al Jazeera; that is their right. So can Qatar's ambassadors and ministers, and so can representatives of foreign governments. We have not yielded to these criticisms in the past, and we will not yield to them now. Qatar is proud of the Al Jazeera network, and of Qatar's role in pioneering independent journalism in the Middle East.
Going forward, we will we continue to support freedom of speech in Qatar. We will open new media outlets and invite journalists and broadcasters to make Doha their home base. We will double down on independent journalism. And we will not close down Al Jazeera.
Sheikh Saif bin Ahmed Al Thani is the Director of the Government Communications Office of the State of Qatar