Stanford Coach Exposes Huge Disparity in Men's, Women's Workout Gyms at NCAA Tournaments
The NCAA men's and women's basketball tournament tip off this weekend, and they are playing the entirety of their games in proverbial "bubbles" in different cities. A Stanford coach posted photos Thursday night of respective workout facilities for both the men and women.
The men's workout area looks like a Gold's Gym while the women's section looks one small corner of a hotel room was cleared out so 12 dumbbells and some yoga mats could be stashed.
It's probably a good thing the women's tournament is in San Antonio and not in Indianapolis, which is not only where the men's tournament is being played, but it's the home office of the NCAA. Otherwise there might be a lot of people flooding their offices—if social media was any indication of outrage.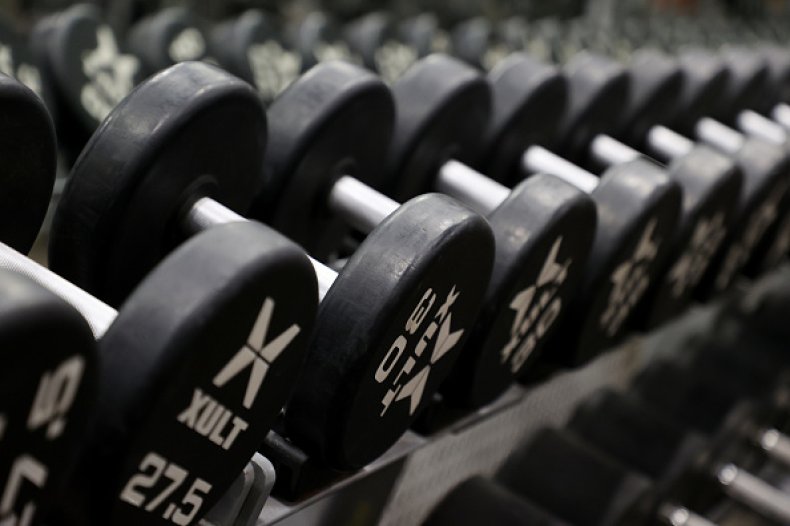 The photo of the men's gym shows five adjustable benches, a couple of half racks with pull-up bars, several sets of plates of 45 pounds, 25 pounds and 10 pounds, jump ropes, a treadmill, two bikes and some yoga mats. The photo is in an expansive room with lots of room for social distancing.
The women's photo, well, shows six sets of dumbbells and a pile of yoga mats on a table that had a sign taped to it that read: NCAA Women's Basketball Tournament — Sanitized Yoga Mats.
Stanford sports performance coach Ali Kerschner posted the photos of the men's and women's workout rooms in a side-by-side social media post on Thursday, and Twitter dunked all over the NCAA.
The NCAA responded Thursday night, claiming some amenities that teams usually have access to are limited, and most will not be accessible in the controlled environment. The NCAA basically said it hopes to expand weight facilities once the teams are whittled down and more space becomes available.
"In part, this is due to the limited space and the original plan was to expand the workout area once additional space was available later in the tournament," the NCAA Women's Basketball Twitter feed read. "However, we want to be responsive to the needs of our participating teams, and we are working to enhance existing resources at practice courts, including additional weight training equipment."
The men's tournament tipped off Thursday night with its First Four, which is four games that eliminate four teams and bring the field to 64 teams. The first round tips off at noon on Friday. There will be 16 games on Friday and 16 on Saturday to complete the first round. There will then be eight games on Sunday and eight on Monday to get the Sweet 16 set.
The women's basketball tournament begins Sunday at noon.
Both tournaments return in 2021 after there was an abrupt cancellation last year during the sudden COVID-19 pandemic. The men's tournament annually brings in about $1 billion in revenue.