Stanford University Professor of Medicine Dr. Jay Bhattacharya believes it is "unethical" to mandate people to get the COVID-19 vaccine.
Bhattacharya joined Newsmax hosts Steve Cortes and Jenn Pellegrino on Tuesday night's Cortes & Pellegrino to answer their questions about the virus and the vaccine.
Cortes asked the doctor whether he thought it was medically ethical to mandate children and teens to get the virus. He added that young people are not at great risk for serious infections.
"I believe it is unethical to do so," Bhattacharya responded. "They are, as you say, Steve, at very low risk for bad outcomes from this virus. Very few healthy, young children died from this virus, more died from the flu last year."
Minimal benefits are gained by young persons getting the vaccine, according to Bhattacharya, and side effects such as the few cases of myocarditis in teenage boys are not worth the limited benefits.
"It's a medical decision that should be left to the doctor and the patient, not forced on people by the state," Bhattacharya said. "There's no public health reason for a mandate."
The doctor called vaccine mandates "bad for public health" because it causes people to not trust health officials.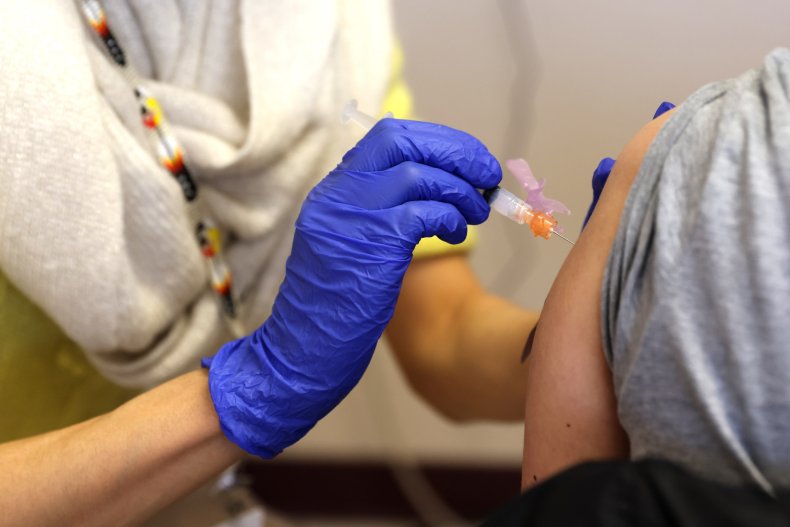 The doctor also answered a question about the six Texas Democrats who flew to Washington, D.C. to block a restrictive voting bill in their state. The group tested positive for COVID-19 following the trip, despite all of them being vaccinated.
"The key thing you'll notice is that none of them are actually sick," Bhattacharya said. "They basically have a cold. The vaccine is fantastically good at protecting against severe disease—actually so is prior infection. If you had COVID before and recovered, you're also protected against new disease."
Bhattacharya explained to the anchors that the vaccine is less effective when it comes to spreading the virus, as is the case with the populations of vaccinated individuals testing positive.
"It's less good at protecting against, turns out, against transmission. You can get the cold. You can get it, but it's no longer a deadly thing."
He noted the importance of the death rate remaining steady despite rising COVID-19 cases around the world. He points to this as a sign of vaccine efficacy.
"The disease has been defanged," he said. "We actually should be declaring victory. We have done a fantastic job. We have developed a vaccine that has essentially turned this pandemic into something much milder."
Since the vaccine has protected the most vulnerable people from dying during the pandemic, Bhattacharya thinks the health emergency should be ended.
Bhattacharya re-emphasized that the vulnerable have been protected by the vaccine, causing him to believe there is no longer a need for masks. He said this especially extends to mask mandates for children, which "do not make any sense."
Uncommon Knowledge
Newsweek is committed to challenging conventional wisdom and finding connections in the search for common ground.
Newsweek is committed to challenging conventional wisdom and finding connections in the search for common ground.