Stanford Doctor Jay Bhattacharya Praises Ron DeSantis for COVID Response: 'He's Extraordinary'
Dr. Jay Bhattacharya, a professor at Stanford University Medical School, has praised Florida Governor Ron DeSantis for his response to the coronavirus pandemic.
"I mean, I've never met a politician like him. He's extraordinary," Bhattacharya said during an interview on The Tom Woods Show. The podcast, hosted by libertarian Tom Woods, aired April 17.
Bhattacharya said he didn't know DeSantis well before they had a "remarkable" conversation about COVID-19 in the fall of last year. The governor, he said, had read lots of papers on the subject and "knew all of the details."
On September 25, DeSantis lifted all restrictions on businesses statewide that were imposed to control the spread of the virus. The move, criticized by Democrats and some public health experts, made Florida one of the nation's most open states at the time.
"I mean, there's this like combination of...bravery, intellectual bravery and also willingness to take a stand and sort of a knowledge that I've never seen in a politician," Bhattacharya said of DeSantis' decision to ease restrictions.
The Stanford doctor added that the Republican governor knows more about coronavirus literature than "most epidemiologists."
"I've just been very impressed," Bhattacharya said.
DeSantis and Bhattacharya have since appeared at several roundtables together. Earlier this month, the two appeared on a panel to discuss "big tech and censorship." DeSantis railed on YouTube after the site removed a video of a March 18 roundtable discussion with DeSantis and health experts—including Bhattacharya—because the experts had said face masks were unnecessary for children.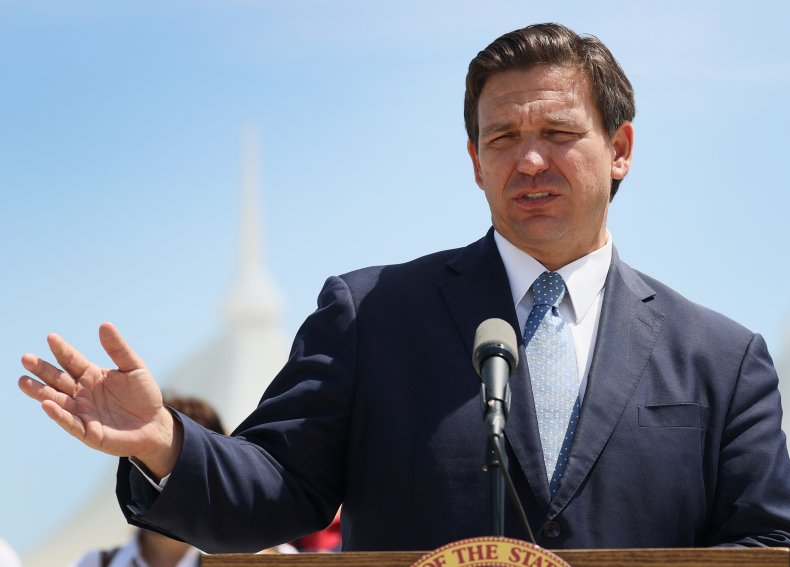 Last October, Bhattacharya, along with two scientists from Oxford and Harvard universities, co-authored a petition titled the Great Barrington Declaration—a call to end lockdowns because of their impacts on physical and mental health.
Instead of lockdowns, the trio proposed a "Focused Protection" plan aimed at protecting older populations, which are the most vulnerable to the virus. Those who are not most vulnerable, they said, should be allowed to resume life as normal and build up herd immunity to the virus through natural infection.
As of Monday, the Great Barrington Declaration had amassed signatures from 14,112 medical and public health scientists, 42,915 medical practitioners and 787,605 "concerned citizens."
But several public health experts, including Dr. Anthony Fauci, have pushed back on the proposal. The Infectious Diseases Society of America, an association of more than 12,000 disease scientists and doctors across the U.S., said last year the declaration was "inappropriate, irresponsible and ill-informed."
Newsweek reached out to DeSantis' office for comment on Bhattacharya's remarks but did not receive a response before publication.