Stanford Pediatrician Tells Parents to Practice Pre-Vaccine COVID Measures Amid Delta Surge
Stanford pediatrician Dr. Yvonne Maldonado is advising parents to return to pre-vaccine COVID-19 safety measures as the Delta variant surges among the nation's younger populations.
"What I tell people to do is really think about what they were doing last summer, before we had the vaccine available, and that is masking and distancing," Maldonado, chief of Stanford University School of Medicine's division of pediatric infectious diseases, said on Tuesday.
In an interview with Newsweek, Maldonado said that while the Delta variant might not cause more severe disease in children, there has been an overall shift in the infected demographic.
Because of vaccine eligibility—with many older individuals having already received their jabs while kids under 12 wait for approval from the U.S. Food and Drug Administration—younger people are accounting for a large proportion of new coronavirus cases than in previous waves.
"[The Delta variant] is extremely infectious—twice as infectious," Maldonado said. "I think we have to realize that there have been people who have been exposed very quickly for very short periods of time and have gotten infected."
"Everyone says well 'you know, I'm just going out with my family.' Well, people who are infected [also] have families, so your family is not going to protect you because everybody has family," she added. "If you want to get together with family, you should consider what we did last summer, when people were getting tested and then getting tested again three days later [before] everyone got together."
Maldonado, who has been involved in several of Stanford's COVID-19 studies, said families should be practicing social distancing and masking when indoors.
"If you're outdoors with your children and you can distance from other people, then masking alone is probably going to be fine," she explained. "If you're in large groups, then you really want to try to keep at least three to six feet of distancing, and of course in indoor settings, I would definitely make sure that people are masked, even vaccinated members of the family."
She said parents who want to send their kids to summer camp should check on COVID procedures ahead of time to ensure that camp organizers are being careful by implementing measures such as verifying vaccinations of family members, ensuring that campers haven't been exposed to infected individuals or asking for antigen tests before camp begins.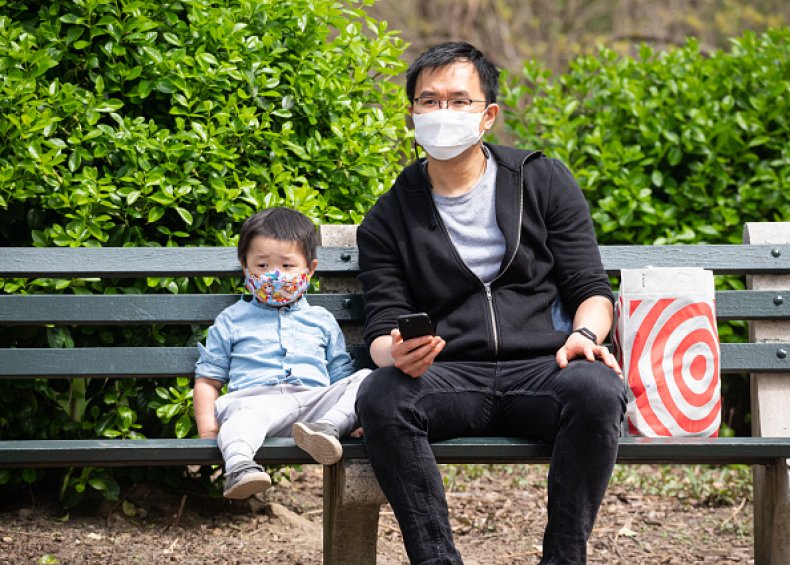 Earlier this month, the American Academy of Pediatrics (AAP) updated their recommendations for the reopening of schools in the fall to say that everyone over the age of two should wear masks, regardless of vaccination status.
Maldonado, who chairs AAP's Committee on Infectious Diseases, said the guidance was made in anticipation of the rapidly increasing surge of the Delta variant.
"We kind of anticipated, with the Delta variant, that [face masks] was going to be an issue and even without the Delta variant, what we were concerned about was the logistics," she said. "We don't want teachers to be the mask police and it's going to be very hard to monitor in school settings, who's vaccinated, who's not, who should be wearing masks and who shouldn't be."
"I know there were some people who were worried about that not aligning with what the [Centers for Disease and Control Prevention] said, but we really felt that it was in the best interest of teachers and students and families," she added.
The CDC is expected to announce in the coming days that it will reverse its previous guidance and recommend that vaccinated people wear masks in public settings. Last month, the CDC had stated that vaccinated people did not need to wear masks indoors anymore.
"For families, so far, [the Delta variant of] the virus doesn't seem to be worse than the other previous variants or the original strain," Maldonado said. "It's really just more transmissible at this point."
She said as long as families are extra cautious even children, who are currently ineligible for a COVID vaccine, can avoid getting infected.