Stanford Sexual Abuse: 190 Cases Recorded in 2016-17 School Year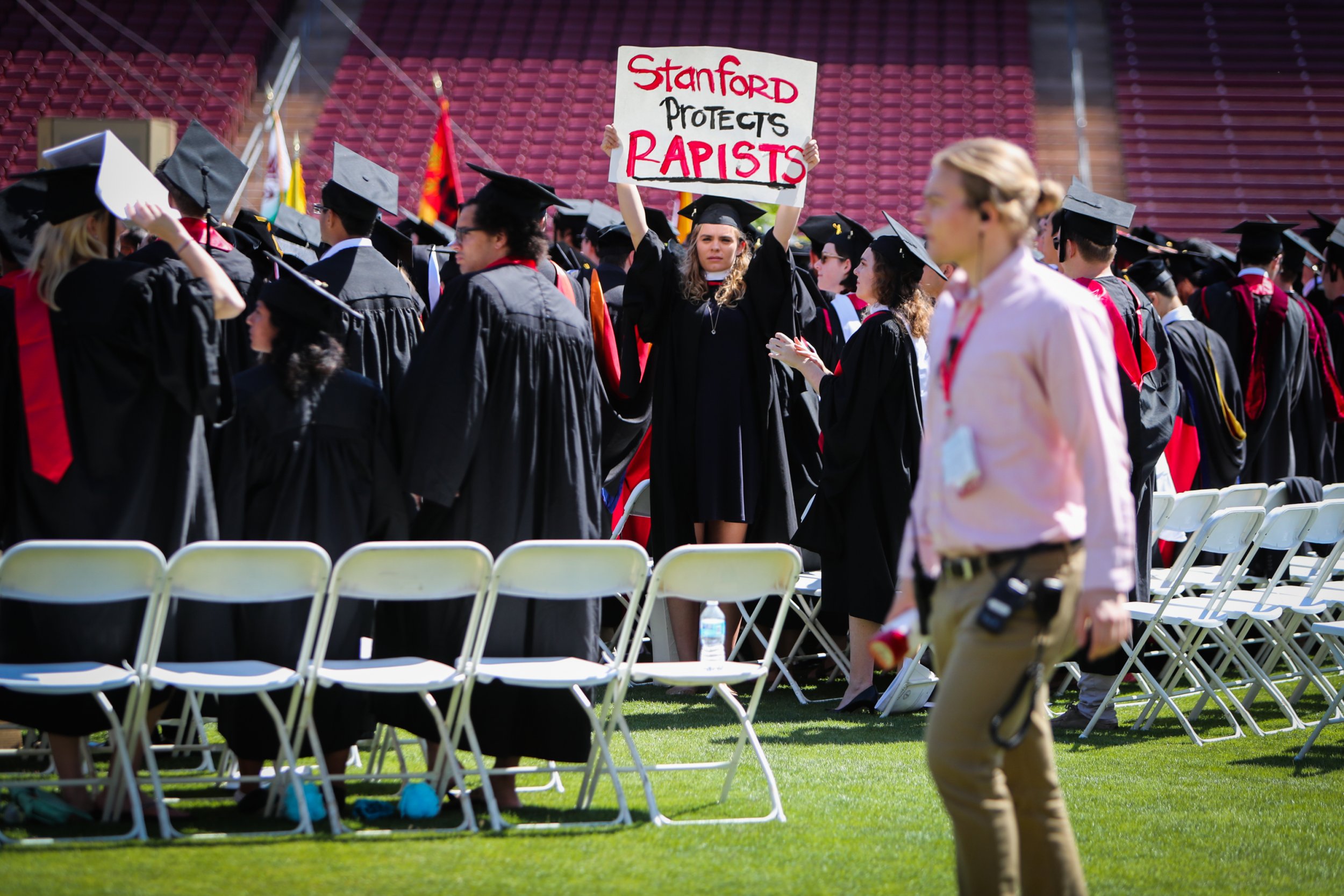 Stanford University recorded 190 cases of sexual abuse in the 2016-17 school year, according to a new report published by the elite school.
In a letter accompanying the report, Stanford Provost Persis Drell said the data showed that "prohibited sexual conduct happens throughout our community at Stanford." The provost also warned that the true amount of sexual abuse is probably even higher than was reported to the university, California newspaper The Mercury News said.
The figures included 29 allegations of rape, most of which involved students. Of the 29 allegations, 11 progressed to formal investigations. One male undergraduate student was suspended for one school year, ordered to stay away from the victim and undergo alcohol and personal boundaries counseling. In another instance, a visiting researcher was permanently banned from having any further contact with students following an allegation made against him.
There were 30 formal investigations of sexual harassment in an academic setting, of which 20 were found to violate school policy, according to the report. Five male staff members, one female staff member and one male faculty member were removed from the university for sexual harassment.
There were 33 reports of sexual harassment involving students, of which two led to formal investigations. One male graduate was banned from the Stanford campus for three years after graduation, while a male undergraduate was told to stay away from the person who made the complaint.
There were also 20 reports of stalking, 14 reports of unwanted touching and 12 reports of relationship violence.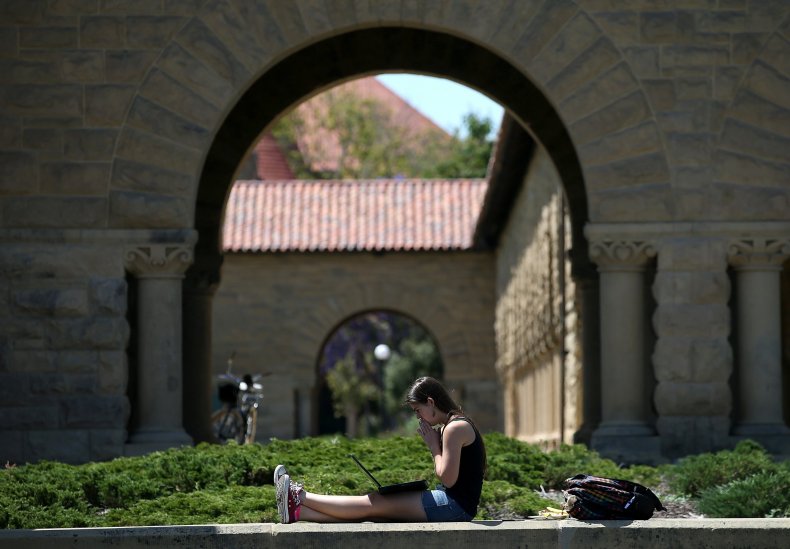 The report did not include the names of anyone involved in the cases, or those punished for their behavior. As a private university, Stanford is under no obligation to share sexual harassment findings against its employees, and universities cite student privacy laws to withhold the names of students.
"In recent months, there has been a moment of reckoning across our country and around the world—bringing to light new stories every day and reminding us of the deep impacts of sexual harassment and violence on the lives of countless people in our world," Drell said in the letter accompanying the study.
"This movement further underscores that at Stanford, we must confront these issues as community issues, not simply as student issues; we must confront them as our issues, not someone else's issues."
Shanta Katipamula, a junior running to be student body president, said, "The report is a great signal from the administration that they are taking our demands for transparency seriously." She cautioned, however, that the report was "one instance in a very, very large picture and I think there's still a long ways to go."
Jennifer Reisch, a legal director at equal rights group Equal Rights Advocates, told The Mercury News that while the group was pleased to see Stanford releasing a report of this sort, "the numbers of reported incidents, especially of sexual harassment and sexual assault, are alarmingly high for one school year."
The school made national headlines in 2015, when one of its star swimmers, Brock Turner, was accused of sexually assaulting an unconscious woman. He was convicted of sexual assault in 2016 and sentenced to six months in jail. The short length of his sentence—and his release after just three months—drew widespread criticism.