20 Years Since Stanley Kubrick Died: All the Visionary Director's Movies Ranked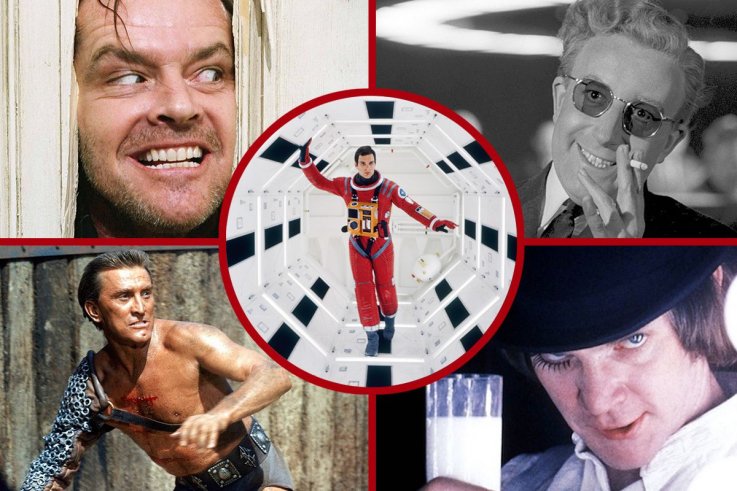 Two decades after his death, Stanley Kubrick remains one of the most universally acclaimed and influential directors in movie history. Although he spent most of his life in Britain, Kubrick was born in New York in July 1928 to Jacob and Sadie Kubrick, Jewish immigrants from Europe.
After graduating from a Bronx high school in 1945, Kubrick worked as a photographer for Look magazine, using his savings to make a few short documentary films. Working as a photographer honed his legendary visual sense, and taught him how to tell a story through images alone.
His first two feature films failed to land with audiences, but The Killing, released in 1956, brought him to the attention of Hollywood. He was hired to direct Kirk Douglas in Paths of Glory, which won considerable critical acclaim.
In 1959, Douglas called Kubrick and asked him to take over as director of Spartacus, a historical epic with a cast of over 10,000 and a budget of $6 million—at the time the most expensive American movie. It was a turbulent production—Kubrick alienated Douglas and much of the crew in his battle for creative control—but it was a huge success, winning four Oscars and establishing Kubrick as a major talent.
Disenchanted with Hollywood, Kubrick moved to England and made Lolita, based on the controversial Vladimir Nabokov novel and starring Peter Sellers. Although not a major commercial or critical success at the time, it is now highly regarded.
Surprising as it may seem today, Dr. Strangelove (1964) and 2001: A Space Odyssey (1968) received mixed reviews, while the media's hysterically negative reaction to A Clockwork Orange (1971) led Kubrick to withdraw the film from release in Britain.
Critics and audiences stayed away from Barry Lyndon (1975) but it was nominated for seven Oscars, winning four. The Shining (1980) was a commercial smash, even if—once again—the critics weren't keen and Stephen King reportedly detested both the film and its director.
It was seven years before Kubrick's next film, Full Metal Jacket, was released. Set in the jungles of Vietnam, it was actually filmed in a derelict gasworks in London, decorated with hundreds of imported palm trees and plastic plants.
Another 12 years elapsed before the release of his next film, Eyes Wide Shut, starring the then-married Tom Cruise and Nicole Kidman. Kubrick considered it his best film to date, but it met a typically polarized critical and public reception. It proved to be Kubrick's last; he suffered a fatal heart attack in his sleep on March 7, 1999.
His body of work has left an outsized mark on American filmmaking even to this day. His influence can be seen in such diverse directors as James Cameron and David Lynch; Steven Spielberg once said that "nobody could shoot a picture better in history" than Kubrick.
On the 20th anniversary of his death, Newsweek has used review websites Rotten Tomatoes, IMDb and Metacritic to rank his movies by their critical response.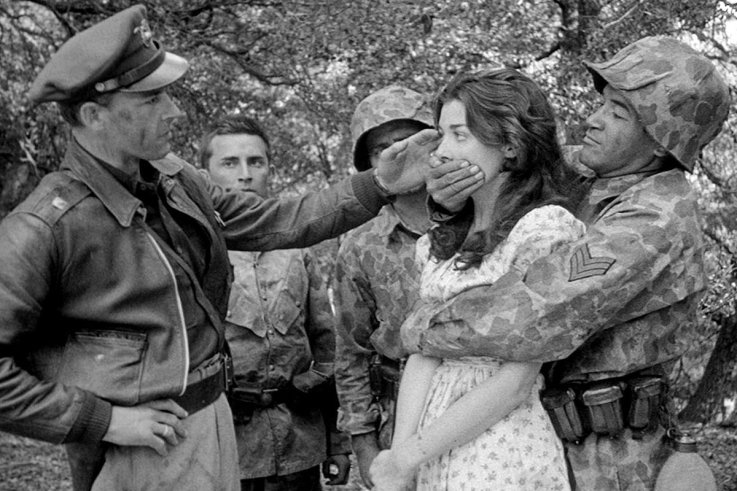 Joseph Burstyn
13. Fear and Desire (1953). Total score: 57.25%.
Starring: Frank Silvera, Kenneth Harp, Paul Mazursky.
Plot summary: Four soldiers trapped behind enemy lines must confront their fears and desires.
What the critics said: "Treat it like a wobbly, precocious demo from a 24-year-old with mighty aspirations, filled with hints of what he would become, and you'll be properly enthralled." Tim Grierson, Village Voice.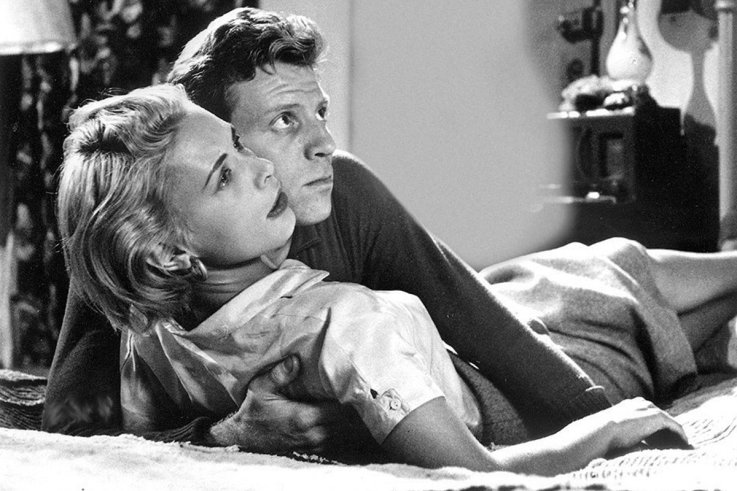 United Artists
12. Killer's Kiss (1955). Total score: 66.375%.
Starring: Frank Silvera, Irene Kane, Jamie Smith.
Plot summary: Ready to catch a train to his hometown, a washed up boxer tells us about the strange and twisty events that happened to him the past couple of days.
What the critics said: "A noirish thriller with experimental trimmings that holds back most of the emotions." Jonathan Rosenbaum, Chicago Reader.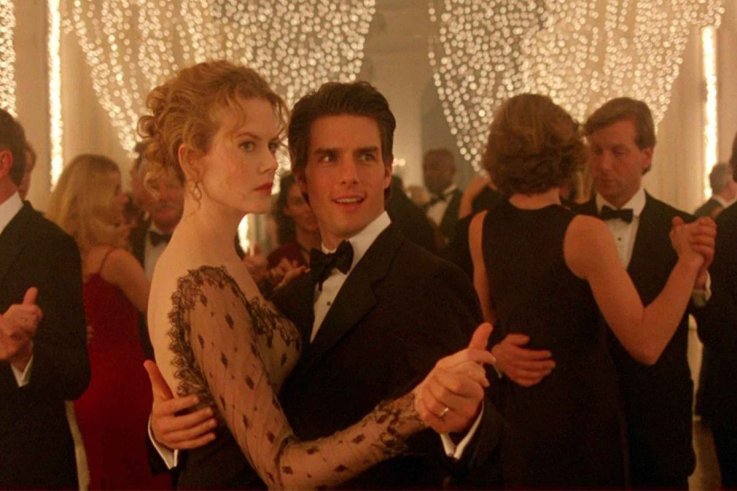 Warner Bros.
11. Eyes Wide Shut (1999). Total score: 70.375%.
Starring: Tom Cruise, Nicole Kidman, Todd Field, Sydney Pollack.
Plot summary: A New York City doctor embarks on a harrowing, night-long odyssey of sexual and moral discovery after his wife reveals a painful secret to him.
What the critics said: "Eyes Wide Shut feels overblown, unresolved; in a better world it would not be the last work of an illustrious career. But this world is good enough to have given us all of Stanley Kubrick's films, and for that film lovers must give thanks." Joe Morgenstern, Wall Street Journal.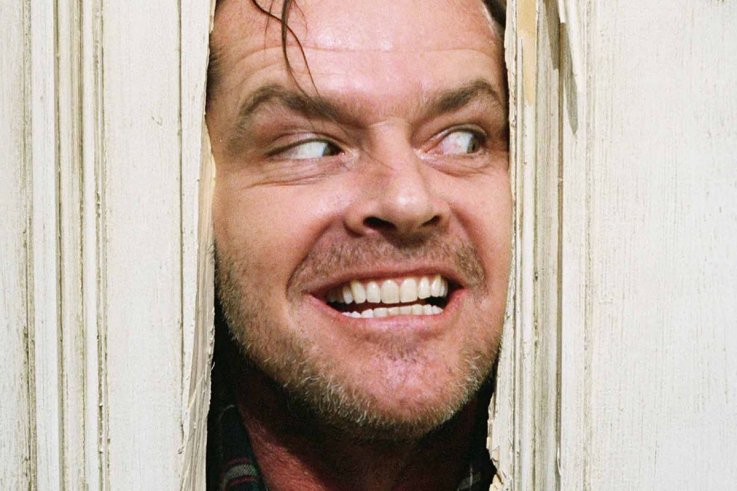 Warner Bros.
10. The Shining (1980). Total score: 75.625%.
Starring: Jack Nicholson, Shelley Duvall, Danny Lloyd, Scatman Crothers.
Plot summary: A family heads to an isolated hotel for the winter where an evil spiritual presence influences the father into violence, while his psychic son sees horrific forebodings from both past and future.
What the critics said: "As a ghost story and adaptation of the Stephen King novel, it's largely a failure. On the other hand, as an example of directorial bravura and as a study of madness and the unreliable narrator, it's a brilliant success." James Berardinelli, ReelViews.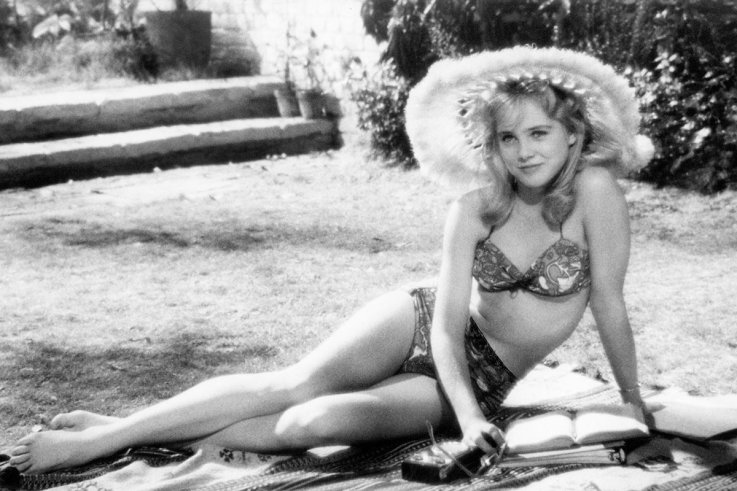 Metro-Goldwyn-Mayer (MGM)
9. Lolita (1962). Total score: 76.5%.
Starring: James Mason, Shelley Winters, Sue Lyon.
Plot summary: A middle-aged college professor becomes infatuated with a fourteen-year-old nymphet.
What the critics said: "Where Nabokov was witty, Kubrick is sometimes merely snide, but fine performances (particularly from Peter Sellers, as the ominous Clare Quilty) cover most of the rough spots." Dave Kehr, Chicago Reader.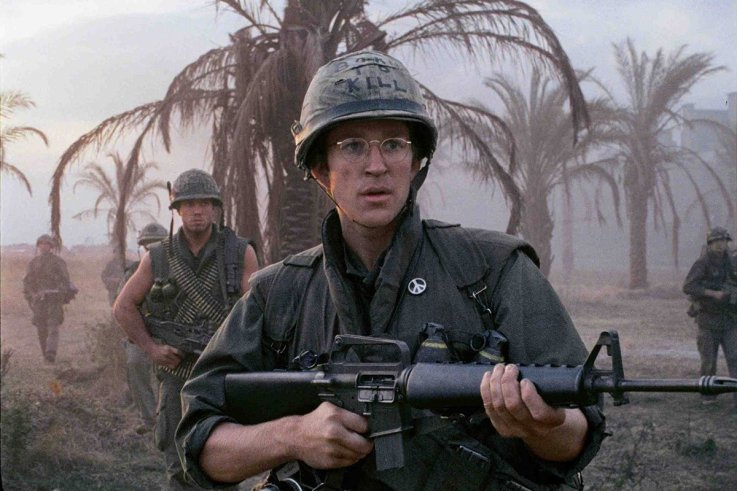 Warner Bros.
8. Full Metal Jacket (1987). Total score: 80.25%.
Starring: Matthew Modine, R. Lee Ermey, Vincent D'Onofrio, R. Lee Ermey, Dorian Harewood.
Plot summary: A pragmatic U.S. Marine observes the dehumanizing effects the Vietnam War has on his fellow recruits from their brutal boot camp training to the bloody street fighting in Hue.
What the critics said: "Kubrick's harrowing, beautiful and characteristically eccentric new film about Vietnam, is going to puzzle, anger and (I hope) fascinate audiences as much as any film he has made to date." Vincent Canby, New York Times.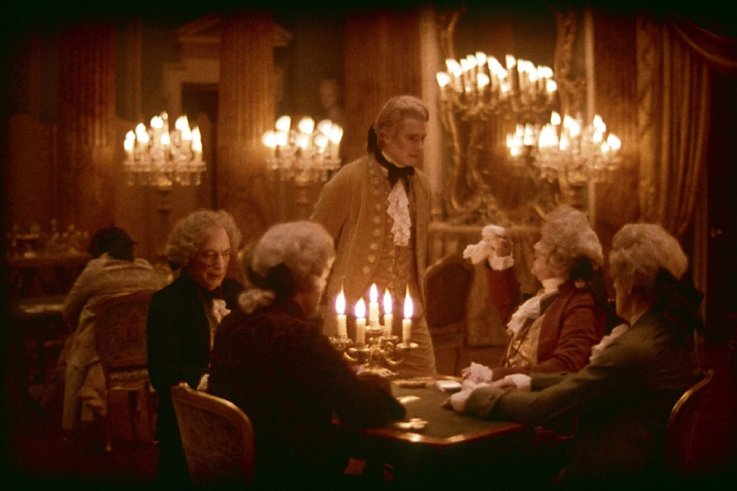 Warner Bros.
7. Barry Lyndon (1975). Total score: 80.625%.
Starring: Ryan O'Neal, Marisa Berenson, Patrick Magee, Hardy Kruger, Steven Berkoff.
Plot summary: An Irish rogue wins the heart of a rich widow and assumes her dead husband's aristocratic position in 18th-century England.
What the critics said: "All of Stanley Kubrick's features look better now than when they were first released, but Barry Lyndon, which fared poorly at the box office in 1975, remains his most underrated. It may also be his greatest." Jonathan Rosenbaum, Chicago Reader.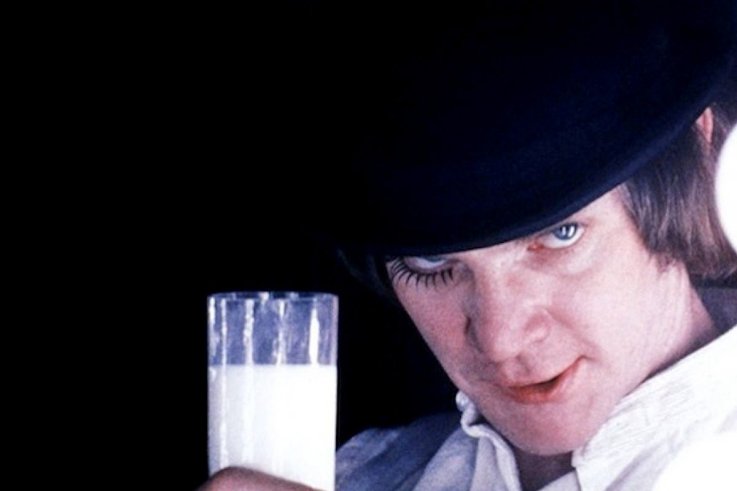 Warner Bros.
6. A Clockwork Orange (1971). Total score: 81.875%.
Starring: Malcolm McDowell, Patrick Magee, Michael Bates, Warren Clarke.
Plot summary: In the future, a sadistic gang leader is imprisoned and volunteers for a conduct-aversion experiment, but it doesn't go as planned.
What the critics said: "This chilling and mesmeric adaptation of the Anthony Burgess novel could well become one of the seminal movies of the seventies." Derek Malcolm, The Guardian.