20 Years Since Stanley Kubrick Died: All the Visionary Director's Movies Ranked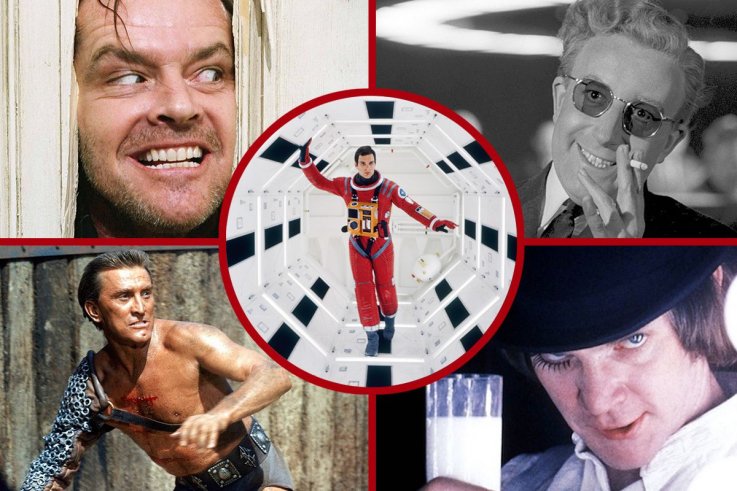 Two decades after his death, Stanley Kubrick remains one of the most universally acclaimed and influential directors in movie history. Although he spent most of his life in Britain, Kubrick was born in New York in July 1928 to Jacob and Sadie Kubrick, Jewish immigrants from Europe.
After graduating from a Bronx high school in 1945, Kubrick worked as a photographer for Look magazine, using his savings to make a few short documentary films. Working as a photographer honed his legendary visual sense, and taught him how to tell a story through images alone.
His first two feature films failed to land with audiences, but The Killing, released in 1956, brought him to the attention of Hollywood. He was hired to direct Kirk Douglas in Paths of Glory, which won considerable critical acclaim.
In 1959, Douglas called Kubrick and asked him to take over as director of Spartacus, a historical epic with a cast of over 10,000 and a budget of $6 million—at the time the most expensive American movie. It was a turbulent production—Kubrick alienated Douglas and much of the crew in his battle for creative control—but it was a huge success, winning four Oscars and establishing Kubrick as a major talent.
Disenchanted with Hollywood, Kubrick moved to England and made Lolita, based on the controversial Vladimir Nabokov novel and starring Peter Sellers. Although not a major commercial or critical success at the time, it is now highly regarded.
Surprising as it may seem today, Dr. Strangelove (1964) and 2001: A Space Odyssey (1968) received mixed reviews, while the media's hysterically negative reaction to A Clockwork Orange (1971) led Kubrick to withdraw the film from release in Britain.
Critics and audiences stayed away from Barry Lyndon (1975) but it was nominated for seven Oscars, winning four. The Shining (1980) was a commercial smash, even if—once again—the critics weren't keen and Stephen King reportedly detested both the film and its director.
It was seven years before Kubrick's next film, Full Metal Jacket, was released. Set in the jungles of Vietnam, it was actually filmed in a derelict gasworks in London, decorated with hundreds of imported palm trees and plastic plants.
Another 12 years elapsed before the release of his next film, Eyes Wide Shut, starring the then-married Tom Cruise and Nicole Kidman. Kubrick considered it his best film to date, but it met a typically polarized critical and public reception. It proved to be Kubrick's last; he suffered a fatal heart attack in his sleep on March 7, 1999.
His body of work has left an outsized mark on American filmmaking even to this day. His influence can be seen in such diverse directors as James Cameron and David Lynch; Steven Spielberg once said that "nobody could shoot a picture better in history" than Kubrick.
On the 20th anniversary of his death, Newsweek has used review websites Rotten Tomatoes, IMDb and Metacritic to rank his movies by their critical response.