Former Special Operations General Says Trump is Immoral, Dishonest, Doesn't Represent American Values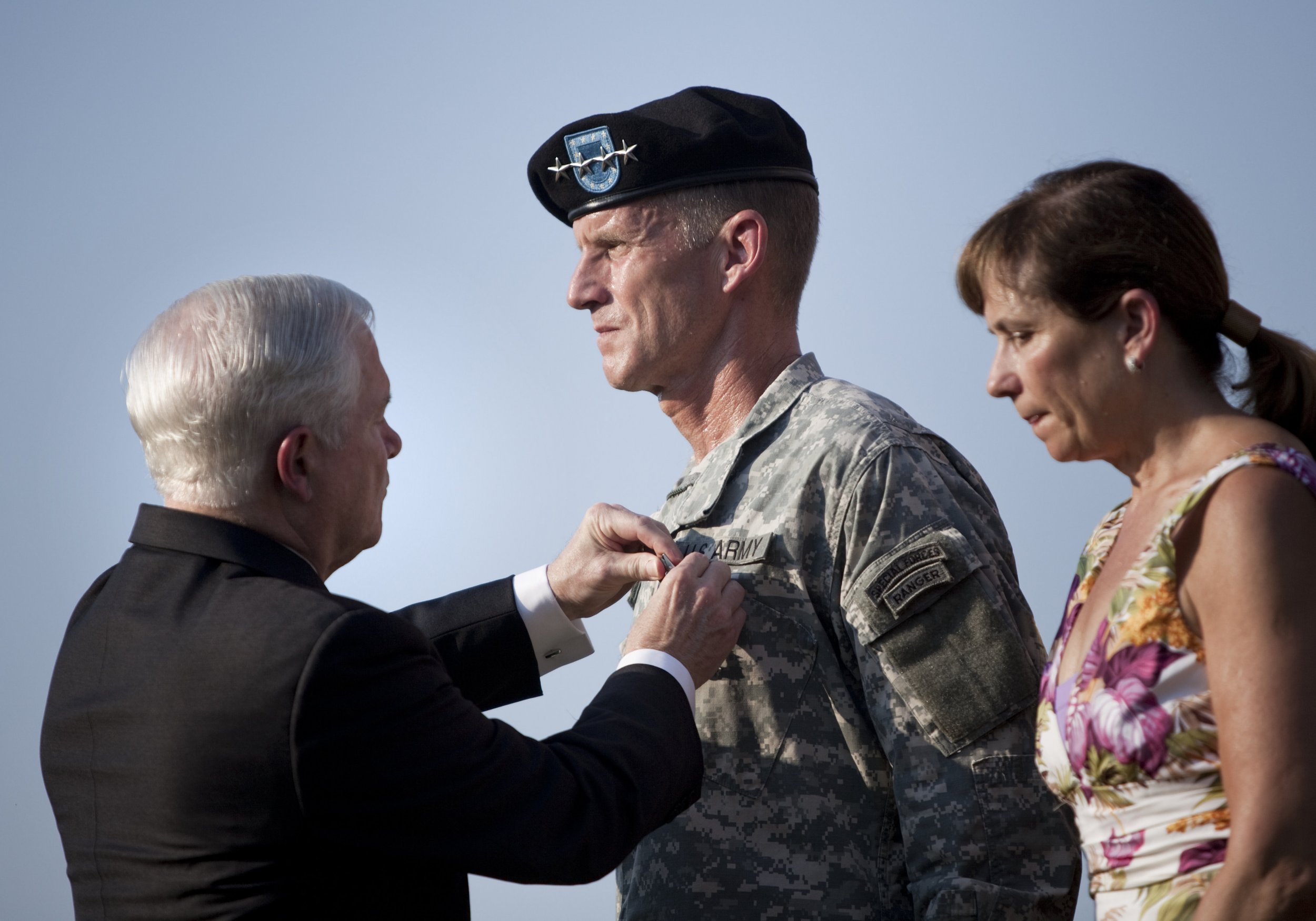 Retired U.S. Army Gen. Stanley McChrystal railed against President Donald Trump, saying he believes he is "immoral," self-serving and not representative of American values.
McChrystal, the former commander of U.S. military forces in Afghanistan, urged Americans and Trump supporters to "stand in front of that mirror" and ask themselves how many concessions they'll make to stand by the president. In a rare interview with ABC News, McChrystal said he would refuse a position in the Trump administration and said he doesn't believe Trump is truthful.
"If you were asked to join the Trump administration, what would you say?" ABC News' Martha Raddatz asked the retired four star general. "I'd say no," he responded.
"Do you think he's a liar?" Raddatz asked the 64-year-old veteran. "I don't think he tells the truth," McChrystal responded. The interview then stepped back to question Trump's ethics and values.
"Is Trump immoral in your view?" Raddatz asked. "I think he is." McChrystal went on to say he believes Trump supporters are simply "wrong" and demanded Americans "take a stand" against Trump and others who undermine the country's moral fabric.
"What I would ask every American to do is stand in front of that mirror and say, 'What are we about? Am I really willing to throw away or ignore some of the things that people do that are — are pretty unacceptable normally just because they accomplish certain other things that we might like?"
McChrystal continued: "If we want to be governed by someone we wouldn't do a business deal with because their — their background is so shady, if we're willing to do that, then that's in conflict with who I think we are. And so I think it's necessary at those times to take a stand."
McChrystal said U.S. Secretary of Defense James Mattis' damning resignation letter to Trump was "much broader than the Syria issue" and was more directed at "America's role in the world." He said Americans should take notice of someone "as selfless and as committed" as Mattis stepping away from Trump's self-serving brand of politics and leadership.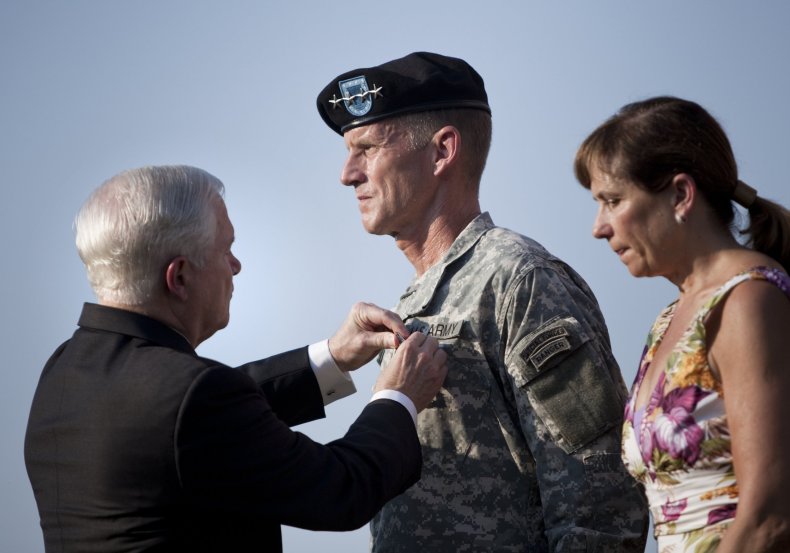 "I think maybe it causes the American people to take pause and say, wait a minute, if we have someone who is as selfless and as committed as Jim Mattis resign his position; walking away from all the responsibility he feels for every service member in our forces and he does so in a public way like that, we ought to stop and say, 'OK, why did he do it?'"
McChrystal, who is the author of a new book, Leaders: Myth And Reality, also criticized Trump's recent visit with U.S. troops. "When leaders visit soldiers, young women and men in potentially harm's way, there's a sacred interaction that occurs. You have to provide leadership, you are showing that you are there, you're also listening to their problems. You don't use that as a time to tout your politics or your personal opinions. You use that as a time to reassure them that what they're doing is appreciated by people."