Star Blue Sapphire Weighing Over 1,400 Carats May Be Sold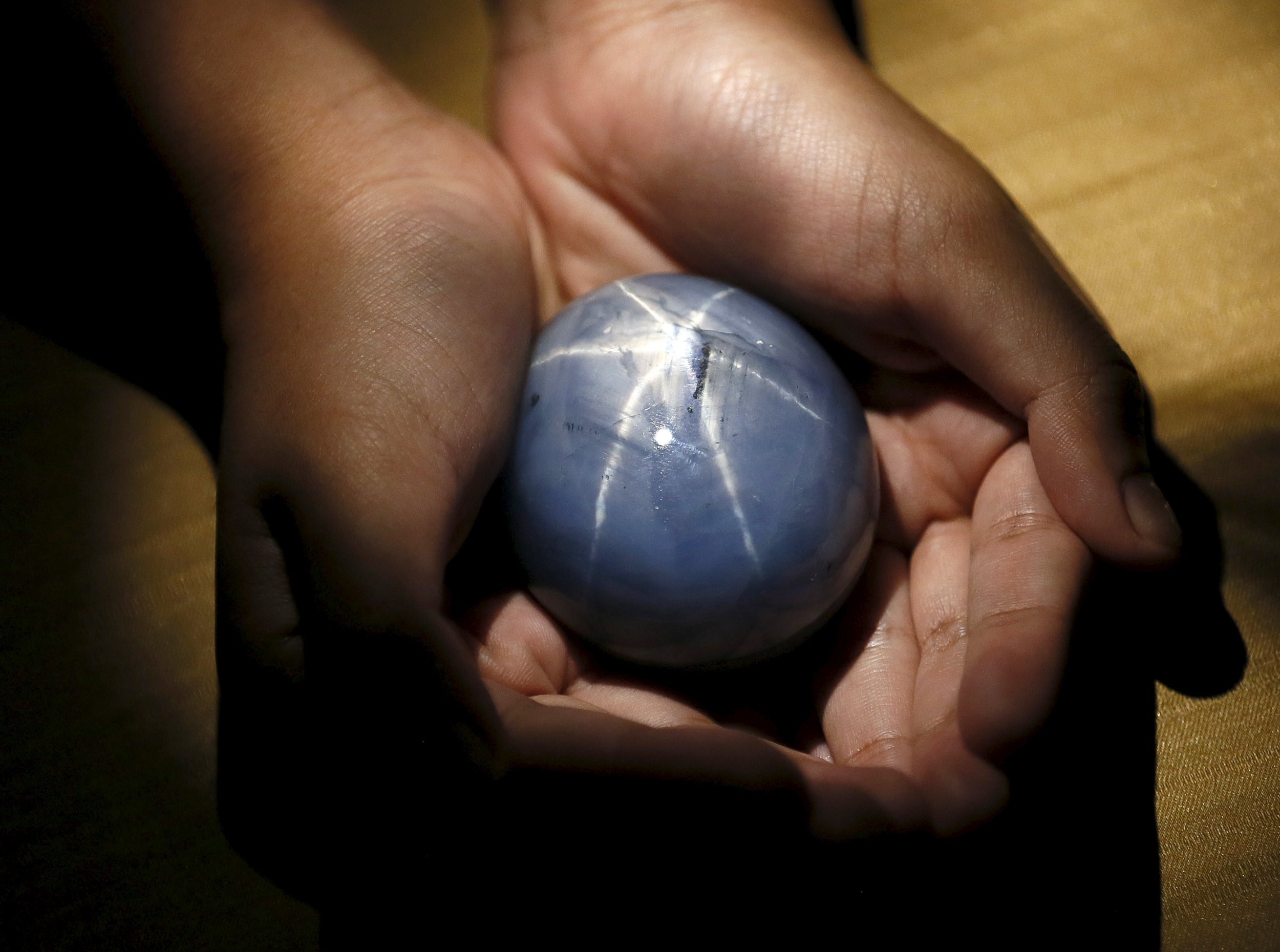 The owner of one of the world's largest star blue sapphires is preparing to part with the stone and expects to get as much as $300 million for it.
The Associated Press spoke with the owner, whom the wire service did not identify because he said he fears for his safety, in Colombo, Sri Lanka.
The mystery owner told the AP the 1,404.49-carat stone came from a mine near Ratnapura, Sri Lanka, an area known for gem stones. Three of the largest sapphires in the world have been found in Sri Lanka.
This owner first acquired the stone last September, purchasing it from a gem merchant, and did not specify how much he paid for it. Though the owner initially planned to sell the stone for $100 million, he now anticipates selling it for $300 million because of its fame, he told the AP. Offers have been place, but none have been accepted thus far.
The sapphire has been certified by the Gemmological Institute of Colombo. Chief gemologist Ashan Amarasinghe told the AP it could be the largest star blue sapphire ever found. The certificate described the stone as a "large specimen of unheated Blue Star Sapphire with a well-defined Asterism," meaning star effect.
Notable gemstones are often named and this one was given the moniker "Star of Adam," an ode to a Sri Lankan legend linking the tears of Adam (of Adam and Eve fame) to the formation of such sapphires.