'Star Citizen' Alpha 3.1 Released With Beacons & Customization - Patch Notes
Star Citizen Alpha 3.1 has officially released to the public, and it offers tons of new features players have been hoping for. The first implementations of beacons and character customization highlight a massive overhaul focused largely on stabilizing Alpha 3.0. Read a full recap of the patch notes below.
NEW FEATURES IN 'STAR CITIZEN' ALPHA 3.1
General
Added a logout timer when logging out in range of other players
Implemented the Character Customizer
- Players will be required to create a character when attempting to access the "Universe" menu.
- Available to customize: head, eye color, hairstyle, hair color and skin tone
- Once selections are made, players can "accept" or "revert" back to default.
- After a custom character is created, that character will be used for all game modes.
- Characters can be changed after being accepted via the "Character Customization" tab on the "Universe" menu.
Universe
Safe/persistent logout locations: Major stations (Levski, GrimHex, Port Olisar). Note: These logout locations should persist between sessions.
Added the ability to earn virtue reputation for killing NPC pirates
AI pilots interdicting players can now carry interdiction dampening devices. Those ships must be destroyed before the player can QT away.
Implemented service beacons
Ships and Vehicles
Added: Tumbril Cyclone
Added: Aegis Reclaimer
Added: Anvil Terrapin
Added: MISC Razor
Added: Nox Kue
Added: PRAR Distortion Scattergun including size 4(Salvation), size 5(Absolution), size 6 (Condemnation)
Added: APAR Ballistic Scattergun including size 1(Havoc), size 2 (Hellion), and size 3 (Predator)
Added: KBAR 10-Series Greatsword (size 2)
Added: Omnisky IX Laser Cannon
Added: GATS Yellowjacket Ballistic Gatling (size 1)
Added: CF-557 Galdereen Repeater (size 5)
UI
Added visual change to better indicate when the player is in "focus mode" of interaction mode
Replaced old combat markers with new 3D markers including target brackets, hit indication and missile locks
Added outline and further polish to target/self visor screens including additional hit effects for shields and hull areas
Added an additional MFD screen to customize the view angles of the target/self visor screens
Star Marine
Added: KSAR Custodian
Added: Gemini R97 Shotgun
Polish and Fixes in the Following Areas
Planetary technology
Flight control
AI
Personal Manager app
Ship weapons
Ship damage physics
Overall performance optimization
HOW TO USE BEACONS IN 'STAR CITIZEN'
Creating a Beacon: Select "Create Beacon" on the far right of the Contact Manager in MobiGlass. Beacons can be used for personal transport or combat assistance. Reputation requirements and payments can be set on each beacon.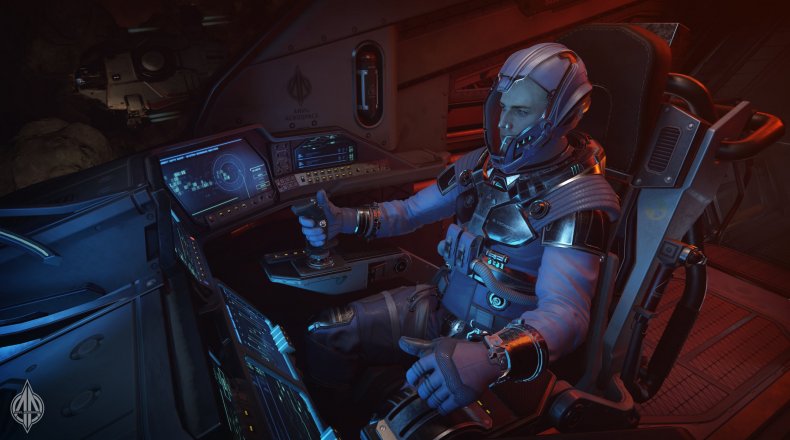 When you make a beacon, its status can be viewed in the new "Beacons" tab. If you no longer need help, a beacon can be canceled at any time.
Accepting a Beacon: To accept a request from another player in the PU, go to the "General" tab of the Contact Manager and select "Beacons." Select the beacon you'd like to answer. If you change your mind, the response can be canceled at any time.
Completing a Beacon: When you finish a beacon, it's placed in the "History" tab of your MobiGlass. Completed beacons automatically get a positive rating, but canceled ones can be rated manually as positive or negative. Check your reputation in the "Beacons" tab.
When opening the Star Citizen launcher, Alpha 3.1 should be listed as "LIVE- 738964." Those who encounter any issues with the build are encouraged to try deleting their user folder at "C:Program FilesRoberts Space IndustriesStarCitizenLIVE."
Star Citizen Alpha 3.1 is the first major patch released under CIG's new quarterly development cycle established last December. In contrast to Alpha 3.0, which was delayed for about a year, its 3.1 performance companion has arrived at the end of March as promised. While some expected features, like Network Bind Culling, didn't make it to the final build, the goal of this new process is to get the latest builds into backers' hands as soon as possible.
Prior to going live, Alpha 3.1 was released to a small group of Evocati testers with mostly positive results. It will be interesting to see if the public finds its performance enhancements and features to be truly substantial after a fairly short amount of time. Considering Alpha 3.0 was barely playable for most of its existence, there's a lot riding on the success of this new build.
Star Citizen is in alpha for Kickstarter backers on PC.
How do you feel about Alpha 3.1 now that it's live? Are you enjoying the beacons and character customization features? Tell us in the comments section!