'Star Citizen' Assault on Stanton Live Event Starts Soon With Idris Battle
Star Citizen has a major live event in the works, and it's starting over the next few days. Dubbed the Assault on Stanton, players will seemingly work together to fight against a fleet of some of the game's most powerful Capital Ships.
Have you ever wondered what it might be like to go toe to toe with an Idris? You'll soon get your chance. The event was announced via a short teaser trailer debuted on the game's social media channel's on Monday afternoon.
Following the launch of the Alpha 3.12 Assault on Stanton update, player-controlled fleets will soon take aim at an intergalactic terrorist organization called the XenoThreat. The group has most of the game's most powerful spacecraft lined up and ready to wage war on the Stanton System that millions of pilots in the Persistent Universe call home.
However, unlike the live events popularized by games like Fortnite, Star Citizen's take on the concept will roll out in phases over several days, with the first step beginning sometime this week.
And, in true Star Citizen fashion, it's not entirely clear just how long the rollout of these phases will actually take. In essence, the trajectory of the event depends on the type of in-game offensive players are able to mount. Should the heaviest of firepower come in quickly, it's possible the event could end somewhat rapidly, while a less formidable force might mean a more protracted war is required.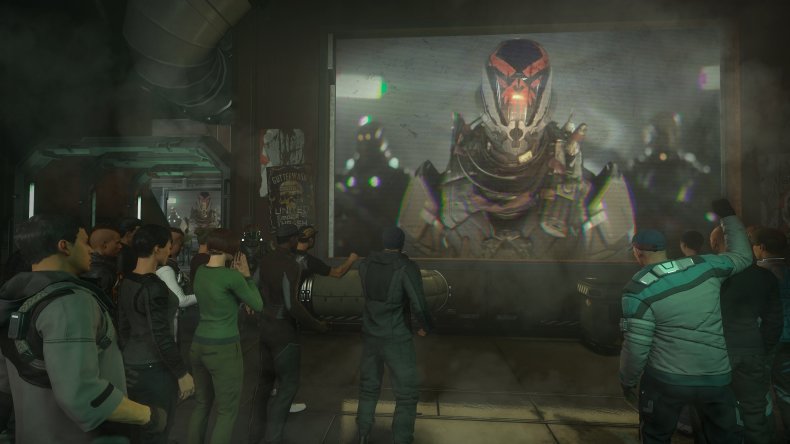 Regardless of how long the fight takes, the Assault on Stanton event is perhaps the most developed version of the kind of action Star Citizen's creators at Cloud Imperium Games have promised over the last decade of active tool designing and technology building.
For the first time, the game's Persistent Universe will feature large-scale encounters against powerful AI foes. Especially for the project's millions-strong backers, hopefully this high-profile test is just the beginning of a much larger showcase of AI-controlled ships and in-game storylines. To access the event, all players need to do is log in and check out the latest update from the Civilian Defense Force.
The Assault on Stanton event arrives shortly after the deployment of Star Citizen's Alpha 3.12 update. The feature-rich download offers the first version of a reputation system, new gas cloud locations and additional ships like the Esperia Talon and Esperia Talon Strike variant. While larger additions like the highly anticipated Pyro system wait in the wings, many of the features listed in update 3.12 prepare players for entering the pirate-dominated territory.
Star Citizen is in development on PC.
What are your thoughts on Star Citizen's Assault on Stanton live event? Will it be enough to prove the game's army of skeptics wrong? Tell us in the comments section!