'Star Citizen' Devs Discuss Creating a Universe For Fans, By Fans
Star Citizen has earned a reputation as one of the most expensive and chronically delayed projects ever devised. But, despite having its fair share of detractors and several years worth of scheduling snafus, the venture has raised more than $200 million from thousands of fans eager to see Cloud Imperium Games space-sim dream come to life.
Over the past few months, Newsweek spoke with community members and Cloud Imperium developers to explore how the shared passion between players and creators has maintained engagement through seven years of active development with no end in sight.
Community-Created Gameplay
Star Citizen's 3.5 alpha, available to all its backers, recently deployed on the game's public test servers, and few feel more optimistic about the build's progress than those who've played it. Among those tens of thousands of active users is Rex "Rexzilla" Lisle, a fan and one of the hottest Star Citizen streamers on Twitch. For him, being in Star Citizen used to mean getting in a Hammerhead ship and flying around. Now he's amassed a cult following in the community for organizing large-scale 50-person battles on the demo's various planets. What began with a simple six-versus-six fight amongst friends has evolved into a community tradition entirely through word of mouth. Rex is proud of that.
"That idea just caught fire, and then more people everyday were interested in doing it. Now I can lock out servers with 50 plus people every night. We'll start the night with 70 plus people in our party and I have to ask people to leave. That just shows how bumpin' it is," Rex said.
That player-created chaos continues to evolve alongside the development of Star Citizen. In its present incarnation, Rex has designed a standardized set of combat rules where one player in a golden VIP suit is the focus of a fan-led extraction. "It's a very simple mission, but we diversify it by doing it in a different landscape. A planet has a million different maps on it with different terrain," he describes. "You're never playing the same map, so you're always having to think of new strategies related to the terrain."
Rex's battles currently have support of 1,500 nightly global views seven days a week over six-hour periods, but the trend he's started is less about personal gain and more about rekindling childhood aspirations with his fans and fellow backers. "When I was six years-old, I was filming my tanks and toys in my backyard in black and white footage. I was doing the same thing we're doing right now in Star Citizen at six years-old, creating these epic battles with my toys, but now we're doing it with each other," he said.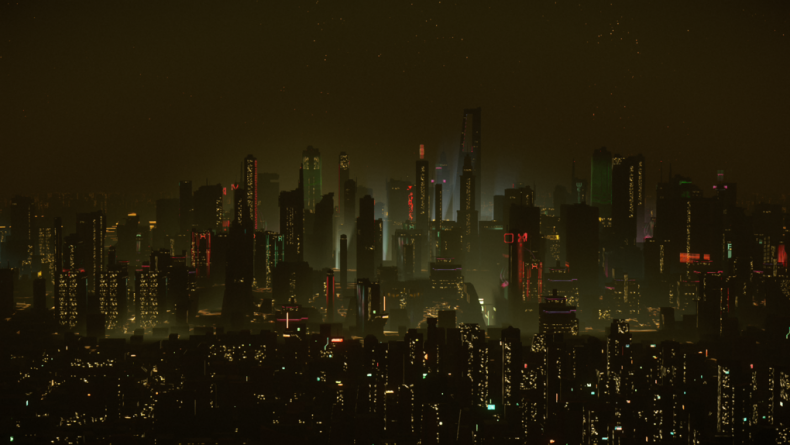 Such a personal belief in Star Citizen is shared by those at the top. Cloud Imperium Games Director Chris Roberts expressed nothing but admiration for what Rex and others like him do on their streams. "Someone like [Rex] shows the potential of what the system can do," Roberts told Newsweek. "From the beginning with Star Citizen, we strove to make a universe that's reactive and grows. So that has to involve players generating a lot of content and drama … it's designed for players to drive it."
Though Star Citizen remains perpetually in alpha, Rex and others like him are content to keep on driving the experience without worrying about when it's finished. And he's confident the game has a bright future. "The demand is there, people want these events and now we're able to deliver," Rex said. "Everybody's so concerned about the release date for the game, but it's here now."
User-Tested Code
When it comes to fully understanding Star Citizen, few have a clearer picture than CIG Head of Publishing John Erskine. The 22-year industry veteran has been involved with the project since 2012 and oversees the backend services that exist outside the game. Much of Erskine's job relies on analyzing user data and leveraging it to make the project better.
Chief among that mission is maintaining Star Citizen's limited group of passionate testers, known as the Evocati. They are the first line of defense between the game's public backers and private developers. "It's not a particularly formal program, but if you play a lot, express an interest or have a friend who's in Evocati, you can get in. It's not like we don't want everybody to do it if they want to do it, but it means you get to play new versions of the game in their earliest form," Erskine said. "They're still kind of broken and unfinished … It's not just stability testing, load testing or telemetry teasing. It's literally part of the design process."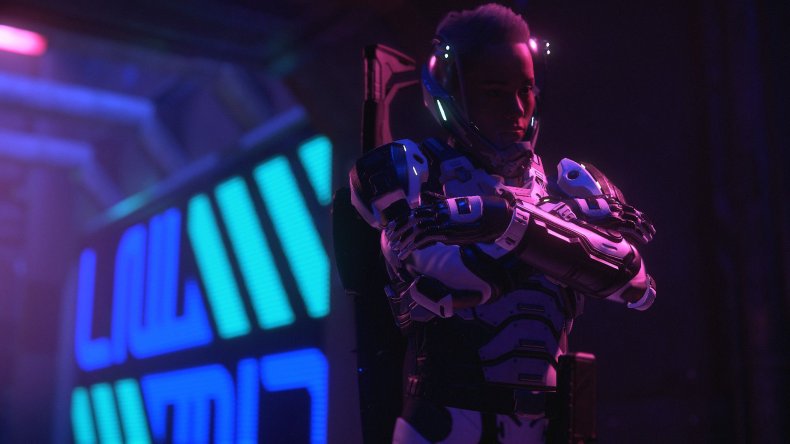 Erskine acknowledges, however, that that kind of advance access doesn't come without a few frustrations. But the anxiety of facing the Evocati is all in the service of making a better game and letting the community know they're being heard. "Sometimes you don't want the feedback you get, because it means you have a lot more work to do than you thought. So it's really hard, emotionally and from a process standpoint," he said..
"We did this because we care about their feedback. Everything gets field tested before it goes out to the public," he explained.
Roberts believed in the idea of Evocati since Star Citizen's inception. For him, there was no fear in allowing community members to test very unfinished code. "It just felt natural for us," he said. "Since the beginning we've been giving it out to the community to play and test. It is a partnership that way." At the top, then, he sees Evocati as an extension of what Star Citizen has always done.
Something more recent is the introduction of Star Citizen's public telemetry initiative. Inspired by performance gains in alpha 3.3.5, Erskine wanted users to have access to the real-time performance data of all Star Citizen's backers. In sharp contrast to other PC games that provide static minimum recommended specs, those interested in Star Citizen can see exactly which computer setups perform best and worst under any and all conditions.
"Frankly, a lot of people on my team on the operations side felt it was pretty foreign," Erskine said of the request. "Because what if the data is bad, you know?"
When we asked Roberts that exact question, he didn't hesitate to err on the side of transparency. "When you share the data, you share the good with the bad. What's the point of hiding it?" he said.
With public telemetry, Roberts says community members don't have to trust in vague promises to know precisely how Star Citizen will perform in a given moment. "It just takes away the subjectiveness of it," he said. "I don't have to argue about whether or not the framerate's good or bad, I can just go look at the data."
They hope that knowledge will help the Star Citizen community grow. "There are generally lots of responses from people who want to play it but don't know how," Erskine explained. "They'll create an account, join a crew and a leader will take them under their wing to show them the ropes. After that experience, then they can go look at their performance and see the faults." So, in a way, the data becomes another avenue of recruitment. Gamers with interest can see the full facts at the new Public Telemetry page.
A Fan-Realized Universe
As Roberts was eager to point out, "we have our own ideas, but there's plenty of cool ideas that have come from the community that we incorporate." In that case, there is no better example than the inclusion of Star Citizen's new Americam Sign Language emote catalog. In conjunction with the game's existing emote system, players can make basic ASL signs for several commonly used phrases, like "hello," "rude" and "take a seat."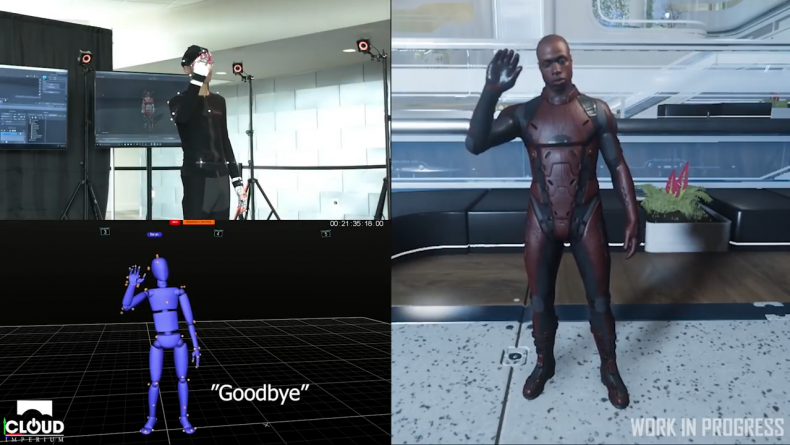 While an integral part of ensuring the Star Citizen universe represents diversity, CIG Animation Director Steve Bender admits it's a concept that wouldn't have existed without help from fans who attended the sixth-annual Citizencon Star Citizen convention last fall. The community-focused event hosted more than 1,000 attendees in 2018 and has been an important outlet for community interaction.
"I wanted to leverage the breadth of knowledge our community has. If there's something coming up on the roadmap, we know there are members of our community who are masters of some of it, so we leverage that background. In that conversation, we came to sign language. The guy I was talking to told me 'We have a backer who comes to our multi-day Citizencon event every year with his interpreter.' And I went 'What? This sounds f***ing awesome! Can we get that guy to give us some stuff on sign language?' That snowballed into realizing that, since he's going to be at Citizencon, we could do something with him at Citizencon."
The backer was eager to help, and after sending the animation team a series of phrases, met with developers at the convention to capture it using a mobile capture rig and an uncomfortable mo-cap suit. That single day of shooting was followed by a couple months of polish before it could be integrated into the game, and may be expanded upon further in the future.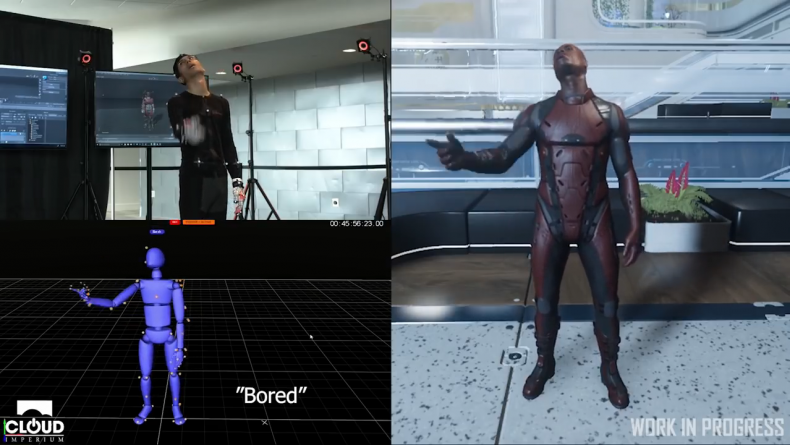 Now that the feature is here, its director sees it as an avenue toward making Star Citizen a more inclusive and realistic universe. "Being able to have a breadth of interaction and inclusiveness that acknowledges how diverse our world we live in is, and translating that out to a universe full of possibilities is something that is exciting for me on an animation scale," Bender said.
Roberts echoed this sentiment, adding, "it's about communicating with each other, so we don't want to be exclusionary on any level. The ASL is natural because we already allow emotes and have that system. And yeah, if people are deaf that's great."
But, for Bender's crew especially, the passion required to create these ASL emotes speaks to a common trait among Star Citizen's player base. "Our community has a lot of experts that want to see the game succeed," he said. "This isn't just some gig for them, it's something they believe in, and I want to be able to have that conversation with people who are just as excited and care about the thing that we're making like I do." In that spirit, CIG has also used community members to refine the game's updated flight model and gun-handling animations, too.
Complete Community Synergy
In light of the community's assistance in gameplay, testing and feature implementation, it's no surprise Roberts has referred to Star Citizen's backers as one of the studio's greatest longterm strengths. "They're almost like part of the development team," he added. "They help pay for the development team, but they also help the development team make the game better ... the community has a huge amount of engagement and enthusiasm." On the technical side Erskine agreed, saying, "our actual, engaged community is totally entertained by being part of the open development process. They like seeing all these warts-and-all versions of the game."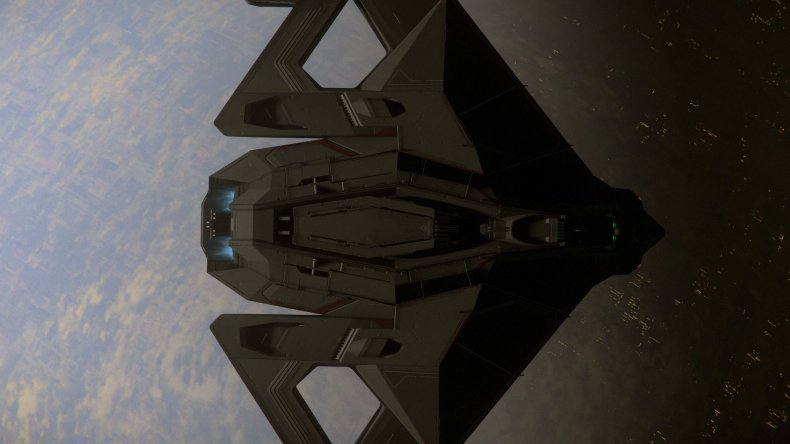 For backers like Rexzilla, even Star Citizen's unfinished alphas offer more than enough excitement to stay invested. "The experience of even just getting in your Starter Pack ship, taking off, flying into the atmosphere and landing on a planet is one of the craziest experiences you can ever have in life. And I'm talking about life in general. In all of living your life as a human being.".
It's that kind of passion that's kept CIG engaged through what could turn out to be nearly a decade of pre-release development. For people like Bender, personal connection has become an essential fuel for his work.
"This is the first game that I've worked on in which I'm actively going out and actively asking the community to be a part of what I'm doing; to bring your personal experience to what I'm doing and help me create a larger universe," he said. "That is the difference between Star Citizen and a closed development. In a closed development, you don't have that relationship. You get this energy. The community feeds off it, I feed off it and we're all spinning around in circles of joy."