'Star Citizen' Lawsuit Update Suggests 'Squadron 42' Release Date Not Soon
Star Citizen has earned a reputation amongst gamers as one of the "most unreleased" video game projects of all time. Despite reporting a record-breaking $250 million in crowdfunded pledges at the end of 2019 and releasing its 3.8 alpha build last month, many industry watchers still wonder if the ambitious persistent universe concept will ever reach a state of completion.
Closely tied to that multiplayer effort is Star Citizen's single-player narrative game, Squadron 42. While it draws from the same funding pool, new developments in an ongoing lawsuit suggest its release date may not be close at hand either.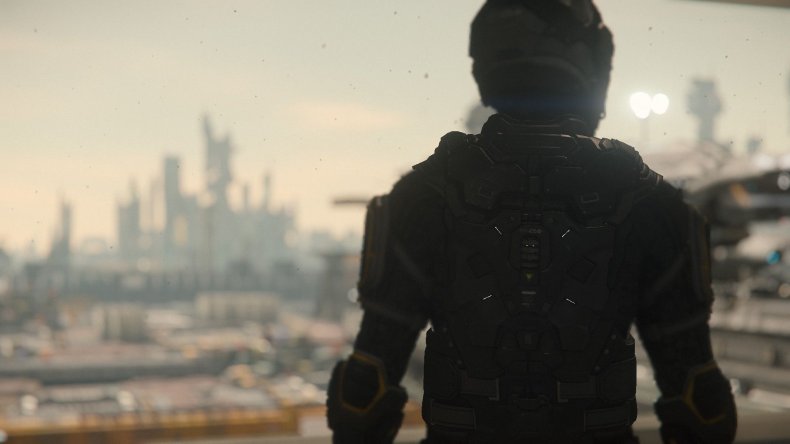 Back in 2017 game developer and engine designer Crytek filed a lawsuit against Star Citizen's developers, Cloud Imperium Games, largely on the basis of what they believe to be unsanctioned use of its CryEngine development tools. Amongst the complaints, Crytek suggested CIG's 2016's switch to Amazon Lumberyard was a breach of contract and that the developer did not have the licensing required to develop a second game in CryEngine, Squadron 42, when it had only licensed for Star Citizen.
That case has been dormant for quite some time but has been imbued with new life over the past few days thanks to updated court filings. Central among the findings is that, now that the research and discovery phase has been completed, a new trial date has been set for October 13, 2020. Crytek, however, is now seeking to dismiss the case without prejudice, a motion which CIG has refused. The full legal jargon is below.
"Based on CIG's responses to certain written discovery, which Crytek contends revealed new information regarding the ripeness of one of Crytek's existing claims, Crytek wished to voluntarily dismiss its claims against CIG without prejudice, with the intention of refiling the suit against CIG following the release of Squadron 42 by CIG."
To best understand why this course of action may have taken place, we turn to user RiSC1911 on the Games subreddit. To put in simple terms, Crytek has discovered that CIG has technically not breached its contract with the license holder until that second Squadron 42 project has been fully released. Because it is not yet clear when, or if, Squadron 42 will release, Crytek wishes to delay the litigation. To ensure the claim remains essentially baseless, however, CIG would like to move forward with a trial anyway.
That being said, it appears not all is coming up roses for Cloud Imperium Games with regard to the matter of the controversial switch from Crytek to Lumberyard. Public documents tied to the dismissal paint an interesting picture.
"This case has been marked by a pattern of CIG saying one thing in its public statements and another in this litigation. For example, at the outset of this case, CIG had publicly claimed it had switched to using the Lumberyard Engine for both Star Citizen and Squadron 42, but was forced to confirm during this litigation that no such switch had taken place."
Such an assessment will mean little to backers who will play Star Citizen and Squadron 42 regardless of the engine on which they were made, but, if addressed in court, the findings suggest payment may be in order if, in fact, Crytek tools are still being used for Squadron. There is also this redacted statement, which leaves a lot to the imagination. "While CIG's ultimate intent to release Squadron 42 as a standalone game remains clear, it is now equally clear through CIG's Interrogatory response [redacted]."
It goes without saying that, while it's not possible to uncover what the full redacted statement contains, many detractors feel the second half of the statement might read something like "it is now equally clear through CIG's Interrogatory response that [Squadron 42 is far from a retail release]." A statement such as that would be redacted to protect the deployment plans for the project. Worse yet is the thought that, if Squadron's release may result in litigation, could CIG purposefully delay or cancel the game to avoid potential penalties?
Newsweek has reached out to Cloud Imperium Games to discuss these questions and will update the article with more information as it becomes available. Back in 2017 when the lawsuit was filed, CIG offered the following response to Kotaku: "We are aware of the Crytek complaint having been filed in the U.S. District Court. CIG hasn't used the CryEngine for quite some time since we switched to Amazon's Lumberyard. This is a meritless lawsuit that we will defend vigorously against, including recovering from Crytek any costs incurred in this matter."
Star Citizen is in alpha on PC.
What are your thoughts on the ongoing Star Citizen lawsuit? Will CIG emerge victorious or be forced to pay its licensing price? Tell us in the comments section!