Star High School Football Player Unexpectedly Dies During Off-Season Workout
A Philadelphia high school football player died unexpectedly earlier this week while participating in an off-season workout with his team.
The teenager, identified by his school as Ivan Hicks Jr., died Tuesday evening after he experienced a medical emergency.
In a statement shared with the West Catholic Preparatory High School community on Wednesday, the Archdiocese of Philadelphia acknowledged Hicks' death and called for prayers for his family.
"Yesterday evening, while participating in an off-season workout with the football team, Ivan Hicks Jr. sadly passed away after being taken by ambulance following a medical emergency call," the statement said.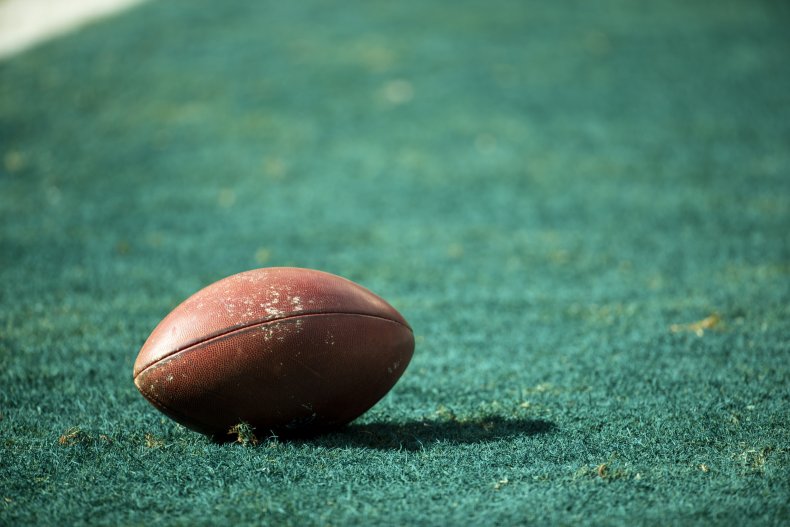 Officials with Hicks' school would be on hand to provide grief counseling on Thursday, the statement added.
"Please keep Ivan's family, the West Catholic Prep football team and the entire school community in your prayers," the statement continued.
According to a report by KYW-TV, family members identified Hicks as a 16-year-old lineman who was expected to start his junior year in high school in the fall. Authorities told the station Hicks collapsed while taking a water break and died after he was transported to a local hospital.
Chester County Coroner Christina VandePol shared a link to the KYW-TV report on the county coroner Facebook page and noted the workout Hicks was participating in at the time of his collapse was "not a scrimmage but a 7 v 7 voluntary workout."
"Our young people, their families, and their communities are having to deal with a lot of tragedy lately," VandePol said in the Facebook post.
VandePol confirmed Hicks' identity and July 13 death in Coatesville in a news release shared Thursday with Newsweek. The release said Hicks collapsed at about 5:45 p.m. local time, after which coaching staff attempted to revive him. Emergency responders with the Washington Hose EMS then transported Hicks to the Brandywine Hospital Emergency Department, where Hicks was pronounced dead at 6:43 p.m.
VandePol said in the release Hicks' death was under "a full medicolegal death investigation," with an autopsy expected to be performed on Friday.
"We are committed to getting answers for Ivan's family, friends, and community.
His parents have been notified and our hearts go out to them," VandePol said in a statement. "There was no sign of external injury in this tragic unexpected death. We will be looking closely at possible cardiac causes, given what is known about sudden death in young athletes, but it's too early to draw any conclusions. Cause and manner of death are pending during our open investigation."
Individuals who believe they have information relevant to Hicks' death were encouraged to contact the Chester County Coroner's Office.
On Wednesday, VandePol shared a link to an article published by WPHI-FM that included a statement from Coatesville Area Senior High School Principal Michele Snyder, who said some of her students were at the workout at the time of Hicks' collapse.
"Our hearts and prayers go out to this young man's family and to the entire West Catholic High School community," the statement Snyder provided WPHI-FM said. "This is such a tragic loss, and I was so touched by the response of coaches from both teams and school administrators who gathered at the hospital to offer support to the family of this student."
Student counselors would also be available for Coatesville students who needed them, Snyder added.
Updated 7/15 at 2:14 p.m. ET: This article has been updated to include comments from the Chester County Coroner's Office.