'Star Trek: Discovery' Season 3 Casts 'Last of Us Part II' Transgender Actor
Non-binary and transgender characters, played by actors who share those gender identities, will be introduced in Star Trek: Discovery Season 3—a first for the long-running series.
The new characters Adira, played by Blu del Barrio, and Gray, played by Ian Alexander, will appear in the upcoming season.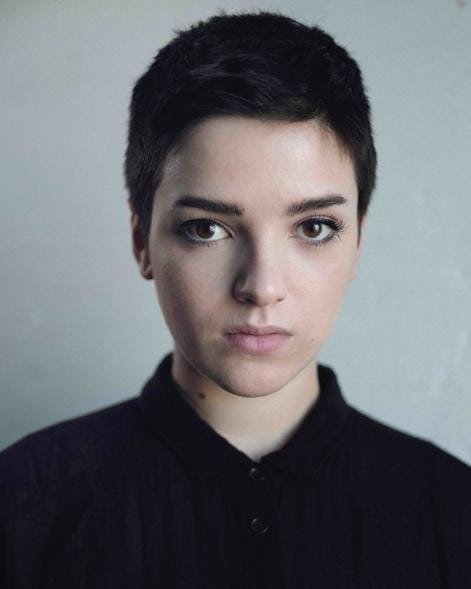 Blu del Barrio will play Adira in 'Star Trek: Discovery' Season 3.
Phil Sharp
A Wednesday press release from streaming service CBS All Access described Adira as "highly intelligent with a confidence and self-assurance well beyond their years." The non-binary character will "form an unexpected bond" with the ship's astromycologist Lt. Commander Paul Stamets (Anthony Rapp) and medical officer Dr. Hugh Culber (Wilson Cruz).
The transgender character Gray is a Trill, an alien species first introduced in Star Trek: The Next Generation, but most exemplified in the Star Trek: Deep Space Nine character Jadzia Dax (Terry Farrell). Trill are easily identified by the rows of spots going down each side of their bodies, but are best known for the members of their society selected to join with a "symbiont"—an alien slug that forms a combinatory personality with their host (Dax is the slug, Jadzia is the Trill).
Gray is described in the press release as "empathetic, warm and eager to fulfill his lifelong dream of being a Trill host, but he will have to adapt when his life takes an unexpected turn."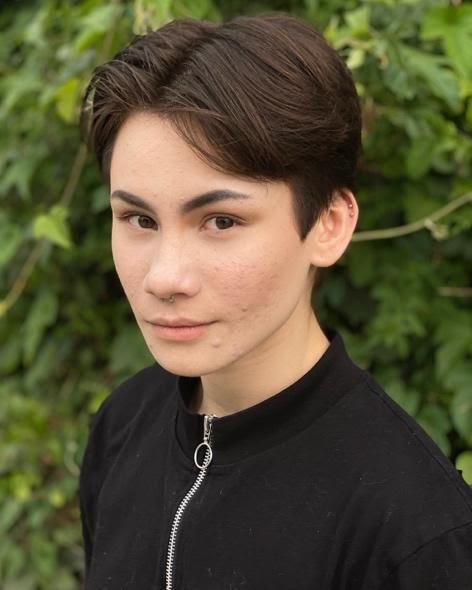 Ian Alexander will play Gray in 'Star Trek: Discovery' Season 3.
Jake Akita
"Star Trek has always made a mission of giving visibility to underrepresented communities because it believes in showing people that a future without division on the basis of race, gender, gender identity or sexual orientation is entirely within our reach," co-showrunner Michelle Paradise said in the press release. "We take pride in working closely with Blu del Barrio, Ian Alexander and Nick Adams at GLAAD to create the extraordinary characters of Adira and Gray, and bring their stories to life with empathy, understanding, empowerment and joy."
While non-binary alien characters like the androgynous J'naii have previously appeared in episodes Star Trek, the new cast members will be the first time non-binary and trans actors depict non-binary and trans characters. Del Barrio, who uses they/them pronouns, was cast while in their final year of study at the London Academy of Music and Dramatic Art.
Alexander, 19, has previously appeared on the Netflix series The OA and most recently voiced Lev in The Last of Us Part II, a transgender character who is expelled from a religious sect for not conforming to roles expected of their assigned gender.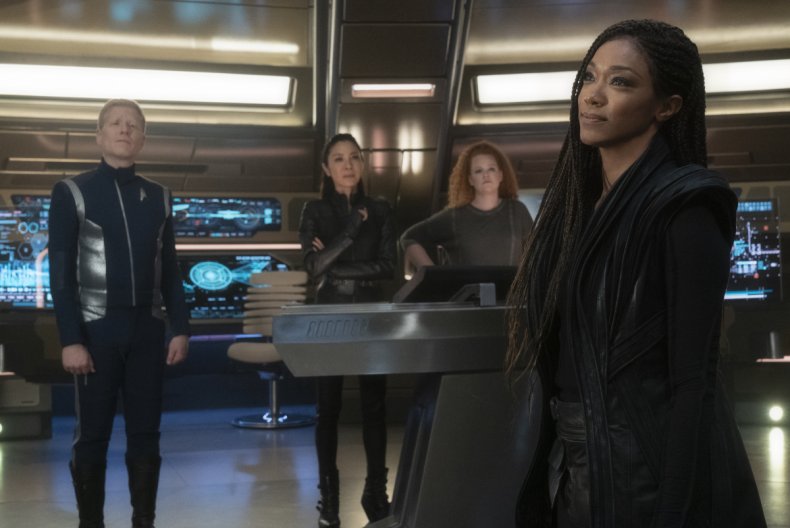 Adira and Gray will appear in a radically different setting from the previous two seasons of Star Trek: Discovery. At the end of Season 2, Commander Michael Burnham (Sonequa Martin-Green) and the crew of the U.S.S. Discovery travelled through a wormhole to the year 3187, moving the series from the 23rd century to nearly two hundred years after the events of Star Trek: Picard—previously the furthest into the Star Trek future depicted on television.
Star Trek: Discovery Season 3 will premiere on Thursday, October 15 on CBS All Access.