Star Trek: Discovery Season 3 is now streaming, 18 months after the previous season of the CBS All Access and Netflix show aired around the world. CBS All Access released the first episode of Season 3 on the morning of October 15, while Netflix viewers will get instalments of the Star Trek show the morning after they air.
How to watch Star Trek: Discovery Season 3 online in the U.S.
Season 3 of the show will debut on CBS All Access in the U.S., where episodes are airing weekly. The premiere episode, "That Hope is You" is already streaming on the service, and the remaining episodes will drop on Thursdays at midnight PT/1 a.m. MT / 2 a.m. CT / 3 a.m. ET. As Season 3 has 13 episodes, it will air weekly until January 7, 2021.
In the U.S., Star Trek: Discovery is a CBS All Access exclusive, meaning that the streamer is the only place to watch new episodes. Subscriptions to CBS All Access start at $5.99 a month with ads and $9.99 a month without them. Yearly subscriptions, meanwhile, are $59.99 and $99.99 respectively.
In order to watch Star Trek: Discovery for free, users can take advantage of the streaming service's free trial, which offers them a week of CBS All Access for nothing.
Though Season 3 of the show is exclusive to the streaming service, the first two seasons of Discovery are currently airing on CBS proper on Thursdays at 10 p.m. ET / 9 p.m. CT.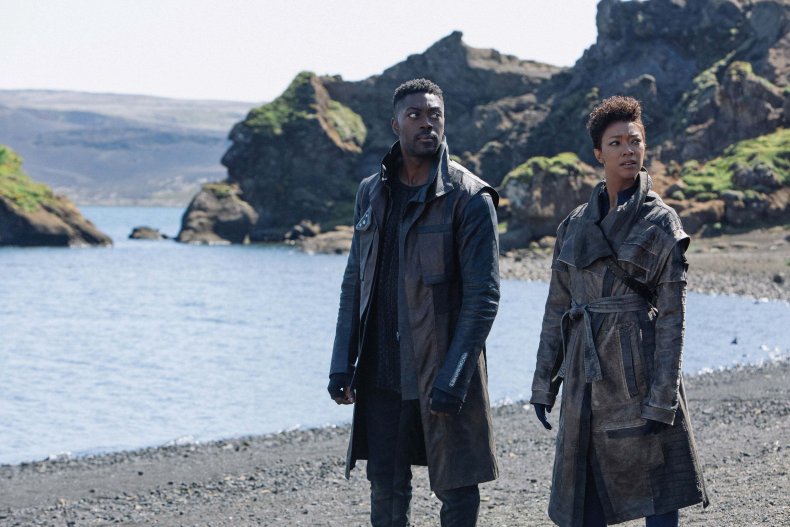 How to watch Star Trek: Discovery Season 3 around the world
Outside of America, Netflix has the streaming rights to Star Trek: Discovery. Currently the streamer is airing the show in 32 countries: Argentina, Australia, Belgium, Brazil, Czech Republic, France, Germany, Greece, Hong Kong, Hungary, Iceland, India, Israel, Italy, Japan, Lithuania, Mexico, Netherlands, Poland, Portugal, Romania, Russia, Singapore, Slovakia, South Africa, South Africa, South Korea, Spain, Sweden, Switzerland, Thailand, Turkey and the United Kingdom.
In these territories, Star Trek: Discovery episodes are released the day after they air on CBS All Access. This means that Season 3 will start on Friday, October 16, with the first episode being released on that day at midnight PDT. When it airs in your country will depend on your time difference with America's west coast, which is currently seven hours behind GMT/UTC.
In all the above-mentioned countries, Seasons 1 and 2 of the show are streaming now on Netflix.
What to expect from Star Trek: Discovery Season 3
The official synopsis reads: "After following Commander Burnham into the wormhole in the second season finale, season three of Star Trek: Discovery finds the crew of the U.S.S. Discovery landing in an unknown future far from the home they once knew. Now living in a time filled with uncertainty, the U.S.S. Discovery crew, along with the help of some new friends, must work together to restore hope to the Federation."
Star Trek: Discovery Season 3 airs Thursdays on CBS All Access and Fridays on Netflix.