'Star Trek: Discovery' Season 4 Part 2 Release Date: When the Remaining Episodes Will Air
The Star Trek universe boldly goes on. Season 4 of Discovery has been on hiatus since the end of December while Paramount+ aired episodes of its sister show, Prodigy. But with that show's current season over, it is time for the remaining episodes of Discovery.
Paramount+ is set to start releasing the new episodes of Star Trek: Discovery this February, a few weeks before the long-awaited Season 2 of Picard joins it on the streamer.
In the lead up to Season 4, Part 2, Paramount+ has released a few details about the upcoming episodes, including synopses and a trailer, and the creators of the show have dropped some hints of what fans can expect.
Read on for everything you need to know about Part 2 of Star Trek: Discovery Season 4 —when episodes are set to air, how many of them there will be, and what fans can expect.
When will Star Trek: Discovery Season 4 return?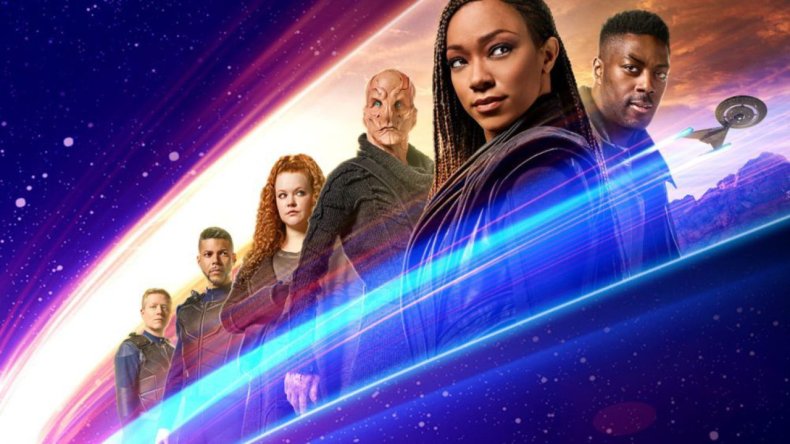 Episode 8 of Season 4, titled "All In," will be available from Thursday, February 10 on Paramount+. Episodes are set to be aired at 3 a.m. ET.
The episode synopsis for this first episode reads: "Following a hunch, Captain Burnham [Sonequa Martin-Green] tracks Book [David Ajala] to an old haunt from their courier days and gets drawn into a high-stakes competition for a powerful weapon."
After that, the remaining episodes will air every Thursday at the same time. Per showrunner Michelle Paradise in a TV Guide interview, Season 4 will have 13 episodes, meaning viewers have six more episodes to look forward to. This means that the remaining episodes will air on the following dates:
Episode 8: February 10
Episode 9: February 17
Episode 10: February 24
Episode 11: March 3
Episode 12: March 10
Episode 13: March 17
For those final three weeks, the show will intersect with Picard Season 2, which kicks off March 3.
Does Paramount+ have a free trial?
Yes, new subscribers can get a week of Paramount+ free, giving Star Trek fans plenty of time to watch Discovery, Picard, Strange New Worlds, Lower Decks and the rest of the Star Trek universe.
After that, the streamer offers two packages: Essential, which costs $4.99 a month (or $49.99 a year) and has ads and no network live feeds, and Premium, which costs $9.99 a month (or $99.99 a year) and offers no ads and the feeds.
What to expect from Star Trek: Discovery Season 4 Part 2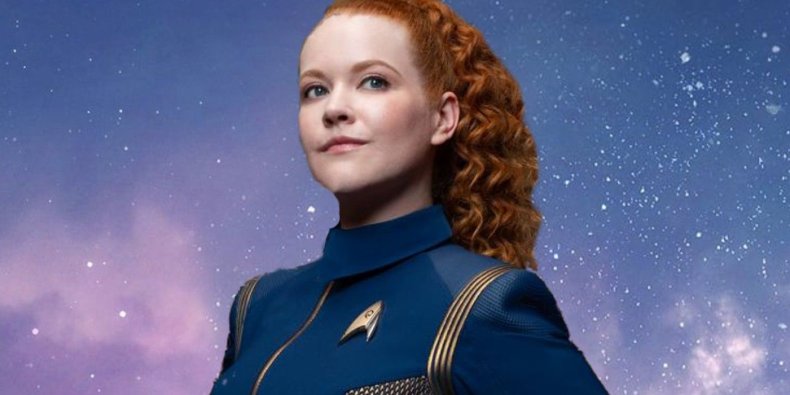 The season finale set up many potential new plot points. One of the biggest came towards its end, when Tarka (Shawn Doyle) mentioned an alternate, more peaceful universe, which could be suggesting that Discovery is not done when it comes to exploring new worlds. And, with the Spore Drive that he presented in the episode, he can now travel anywhere in the galaxy in an instant, re-opening up the show's world.
After the mid-season finale, there was a trailer for the next six episodes that also featured plenty of clues as to what to expect. Among them was a glimpse of Nhan (Rachael Ancheril) in a Starfleet uniform, suggesting her time on board the seed vault ship is at an end. The promo also briefly featured a shot of Tilly (Mary Wiseman) at a damaged Federation HQ. Exactly what she's doing there is sure to be revealed in the coming episodes.