'Star Trek' Copyright Lawsuit Pits Paramount and CBS Against 'Professional' Fan Film
Enterprising producer raised over $1.2 million, and promised a 'feature-quality' movie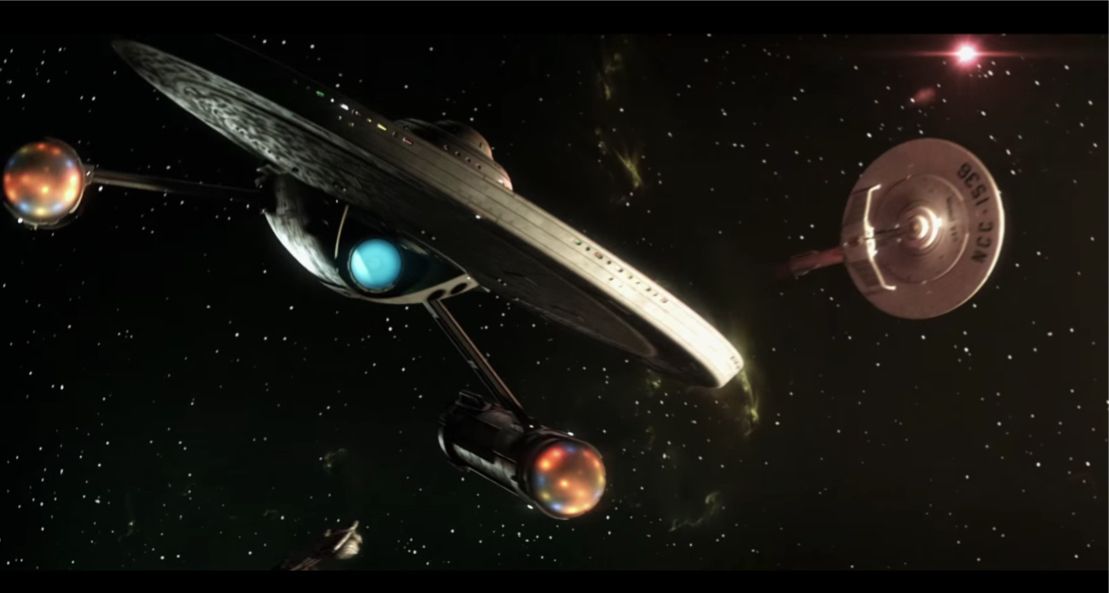 Star Trek, the venerable sci-fi franchise that turns 50 this year, has long been known for the dedication of its fans. In the late 1960s, when the original TV series was threatened with cancelation after two seasons, a letter-writing campaign brought the show back for a third year. After the show was canceled the following year, fan conventions kept the Trek dream alive, screening rare clips and "blooper reels" which, in that pre-VCR, pre-YouTube era, allowed them to explore the frontiers of their favorite show.
Fans at those conventions also shared fan fiction: mostly mimeographed stories that created new adventures for the characters that left TV two years shy of completing their "five year mission." Over time, fan fiction evolved and became a multimedia genre, and even as Star Trek was revived and developed as a major media property encompassing a dozen motion pictures and hundreds of TV episodes, fan-produced films became a mainstay of YouTube and other video sites.
Today's fan films, like written fan fiction, occupy a legal gray zone. While some can potentially be considered satire or commentary, and therefore, legally permitted works, many can easily be classified as unauthorized exploitation of copyrighted material—and could be shut down by the copyright's owners.
For the most part, Paramount Pictures and CBS, which jointly own the copyrights associated with Star Trek, have turned a blind eye to non-commercial fan productions, and have even seemed to encourage them. James Cawley, a fan producer who built detailed reproductions of original Star Trek sets in his upstate New York studio, had a cameo in J.J. Abrams' 2009 Star Trek film. Paramount also borrowed props from Cawley's studio for use in the series Star Trek: Enterprise, and named a ship in one episode the Ticonderoga, a reference to the fan producer's hometown.
Fan efforts have also been embraced by many in the "official" Star Trek creative community; fan films have featured dozens of cast members from Paramount's productions, including original series stars Walter Koenig, Nichelle Nichols and George Takei, and actors from many other Trek outings, ranging from Star Trek: Voyager's Tim Russ to Alan Ruck, who played hapless starship captain John Harriman in Star Trek: Generations (but is, of course, best known for playing hapless teenager Cameron Frye in Ferris Bueller's Day Off). One fan series includes Chris Doohan, the son of the actor who played Scotty in the original series, taking over his father's role. Even Majel Barrett Roddenberry, wife of Star Trek creator Gene Roddenberry, reprised her role as the voice of the U.S.S. Enterprise's computer in a fan production. Writers like original series legends D.C. Fontana and David Gerrold (best known for the classic episode "The Trouble With Tribbles") have contributed scripts to fan films.
For years, fan producers formed a close community, trading tips and cast members, sharing props and studios, and engaging in friendly competition over things like the accuracy of their sets, their interpretations of classic characters and the quality of their productions. And their productions became increasingly more polished as digital technology allowed them to create CGI space battles and elaborate green screen sets, and do sophisticated editing and post-production work on affordable computers. To produce these ever-more sophisticated films, fans turned to crowdfunding, in some cases raising hundreds of thousands of dollars through platforms like Kickstarter and Indiegogo.
As the fan films began working with budgets that rivaled those of some independent movies, and successfully recruited cast and crew members who had worked on commercial Trek properties, one nagging question kept coming up: When will someone go too far and draw the ire of Paramount and CBS? As Hollywood news site The Wrap put it last August, after the fan film Star Trek: Axanar—which its producer said would be as good as something "coming out of the studio"—raised over $1 million through its crowdfunding campaigns, "the seven-figure bankroll raises questions about just how 'fan' the project is and at what point it poses a threat to the authorized franchise."
Axanar's budget and boasts may have been too much for Paramount and CBS, and in December, the two companies sued Axanar Productions, claiming that its work "infringe[s] Plaintiffs' works by using innumerable copyrighted elements of Star Trek, including its settings, characters, species, and themes." The suit named the production company, studio head Alec Peters, and "Does 1-20," an unnamed group that could expand to include personnel such as director Robert Meyer Burnett, an industry professional who had previously produced featurettes for CBS' Star Trek Blu-ray releases.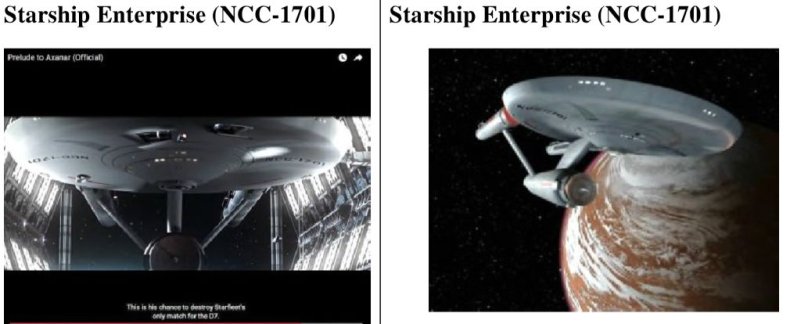 In its lawsuit, Paramount and CBS cited the fact that the Axanar team referred to their project as a "fully professional, independent Star Trek film" that raised over $1 million, adding that the producers "enjoy a direct financial benefit from the preparation, duplication and distribution of the infringing Axanar Works."
Indeed, Axanar Productions boasted of plans to use its studio to produce other films and actively defended its broader ambitions. Unlike other fan producers, who largely volunteer their time, Axanar's Peters paid himself a salary of $38,000 in 2015. Axanar also built a merchandising business, offering everything from scale models of ships featured in its films to Axanar-branded coffee on a "donor" website.
Rather than fold up his tent, Peters fought back, and brought on pro bono lawyers to defend his right to produce the film, saying that it's a non-commercial production, is covered under fair use doctrines, and that the suit is too vague and broad, claiming ownership of things like the fictitious Klingon language. In the meantime, production on Axanar was halted, leaving a 20-minute teaser, Prelude to Axanar (which is also a subject of the lawsuit), as the nascent studio's only product.
Paramount and CBS may be particularly sensitive at the moment to unauthorized works designed, as the Axanar team put it, to "look and feel like a true Star Trek movie." The studios are gearing up for the July release of the latest film in the series, Star Trek: Beyond, along with a major merchandising blitz in conjunction with the film and the franchise's 50th anniversary. Based on the combination of ticket sales and licensing, Star Trek properties could bring in close to $1 billion this year. And in 2017, CBS will launch the sixth live-action Star Trek TV series, with a risky online-only model designed to anchor the network's CBS All Access streaming service; if successful, the new series could add over $400 million to CBS's bottom line next year.
As the suit has progressed, it has has split the once tight-knit fan film community. Some fans believe that Peters is going too far.
"There is no question in my mind that CBS owns Star Trek," fan film producer James Cawley recently commented in a popular Star Trek forum. "They have been very gracious to allow us to play in their sandbox for many years," he wrote, adding that "if CBS says, stop making fan films, we would abide by their wishes and say thank you." In a seeming comparison between Axanar's ambitions and more traditional fan fiction, he commented: "I don't rent my sets, I don't charge for anything, and I certainly have never gotten any salary for playing Trek with my friends" and, "I did it for nothing but the love of the game, if and when it ends at least I can say I played by the rules I was given when I cross the finish line."
Meanwhile, Peters has taken on his erstwhile compatriots, pointing out to the Trek news site 1701News that he's built a professional team: "They're not fans who are voice actors, or Elvis impersonators who have a hobby and have always wanted to play Capt. Kirk." (Cawley, who played Kirk in several of his own productions, is also an Elvis impersonator, while another fan producer and Kirk actor, Vic Mignogna, is a voice actor.)
The suit has also highlighted rifts among those affiliated with the official Star Trek productions. Star Trek: Beyond director Justin Lin took to Twitter to defend Axanar, writing: "This is getting ridiculous! I support the fans. Star Trek belongs to all of us." However, Rod Roddenberry, son of Trek creator Gene Roddenberry, and an executive producer on CBS' forthcoming Star Trek series, commented on the Trekzone podcast that, while he's "a fan of fans keeping Star Trek alive," fan producers have to "follow the rules and do it right," or "there's going to be prices and penalties to pay."
Fallout from the case has already hurt other fan productions. Mignogna's latest installment of his Star Trek Continues series is far behind in its crowdfunding goals, and the producer told fan site The Bronze Review, "there are a lot of scared folks out there, afraid to donate to a fan production due to the climate now." In late April, another fan project, Star Trek: Federation Rising, was canceled, after its producer said he was contacted by CBS executives, who "advised me that their legal team strongly suggested that we do not move forward." In a Facebook posting, producer Tommy Kraft thanked CBS "for reaching out to me, rather than including us in their ongoing lawsuit against Axanar."
Kraft also announced plans to produce an original science fiction film, completely devoid of any Star Trek intellectual property. If there's a silver lining to the current situation, it may well be based on plans like Kraft's. One only need look at the history of fan-fiction author Erika Mitchell. After writing a set of stories featuring characters from the popular Twilight books, Mitchell, under the pen-name E.L. James, reworked her tales and removed all references to Twilight. The resulting work, the Fifty Shades of Grey series, has since sold more than 125 million copies worldwide, has been adapted as a major motion picture and has earned Mitchell over $100 million.
Perhaps freedom from Paramount and CBS's properties, could, in the end, allow former Trek projects to boldly go where no fan film has gone before.