'Star Trek: Lower Decks' Follows 'Second Contact,' Which Involves Restaurant Reviews
Unlike the USS Discovery, Enterprise, Defiant and Voyager, the shipboard setting for animated series Star Trek: Lower Decks isn't on the front lines of galactic warfare and diplomacy. Instead, Lower Decks follows the low-ranking ensigns of the support ship Cerritos, as they perform the menial work that keeps the Federation running. At the Star Trek Las Vegas convention, series creator Mike McMahan described how Lower Decks follows Starfleet's "second contact" protocols, doing the less exciting work that follows first contact with a new alien planet.
"The specialty of the Cerritos is second contact," McMahan said. "Second contact you're showing up to the planet, you're finding the good places to eat... you're like the Yelp of Starfleet."
Bound by the rules of Starfleet General Order 1, the Prime Directive, first contact is a complicated process. When an alien species is approaching warp drive technology, the Federation monitors their local political situation carefully before making contact, in hopes of avoiding another disaster like first contact with the Klingons. Some species are too alien for easy communication. Others are dangerously powerful and capricious. Second contact is the busywork.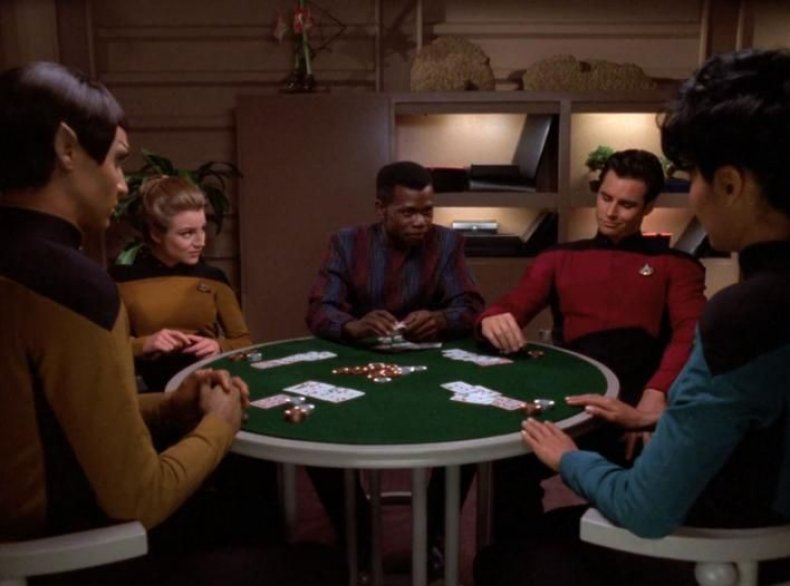 McMahan compared the storytelling in Lower Decks to subplots in The Next Generation. "My favorite thing about Star Trek is the B stories," McMahan said during the panel. "Yeah, Picard is being tortured for information, great, love that story. But then Data accidentally locked himself in a bathroom. That's what I'm there for."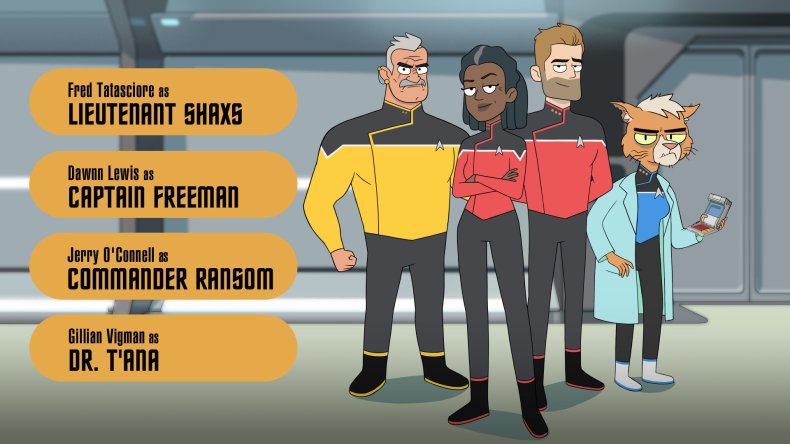 TrekCore caught a few more details from the panel, including some of the menial tasks the show's roster of low-ranking ensigns handle, like "scraping carbon off slightly harder carbon" and "cleaning the holodeck."
While most associated with his Rick and Morty writing, McMahan also authored the #@TNG_S8 Twitter account, inventing scenarios for a theoretical eighth season of Star Trek: The Next Generation. McMahan also wrote "The Escape Artist," an episode of Short Treks featuring the return of Rainn Wilson as Star Trek: Discovery's Harry Mudd. McMahan was joined on-stage by writers Chris Kula, M. Willis, Garrick Bernard, Ben Rodgers and Ann Kim.
"If watching DS9 is like drinking a nice, well made cup of coffee, our show is like getting a cup of coffee thrown in your face and then running around like crazy," McMahan said at the panel (a quote captured by TrekMovie's Kayla Iacovino), later expressing regret that he hadn't used the Klingon coffee Raktajino in the simile.
As panel moderator Jordan Hoffman pointed out, it's been 45 years since the last Star Trek animated series. Star Trek: Lower Decks will premiere on CBS All Access in 2020.