Patrick Stewart won't be the only Star Trek: The Next Generation cast member to return in Star Trek: Picard, an upcoming CBS All Access series following Stewart's character Captain Jean-Luc Picard 20 years after the events of Star Trek: Nemesis. But streaming service CBS All Access has confirmed Michael Dorn will not appear in the series as the Klingon Starfleet officer Worf, despite recent speculation sparked by a gift handed out after the Picard series wrapped filming.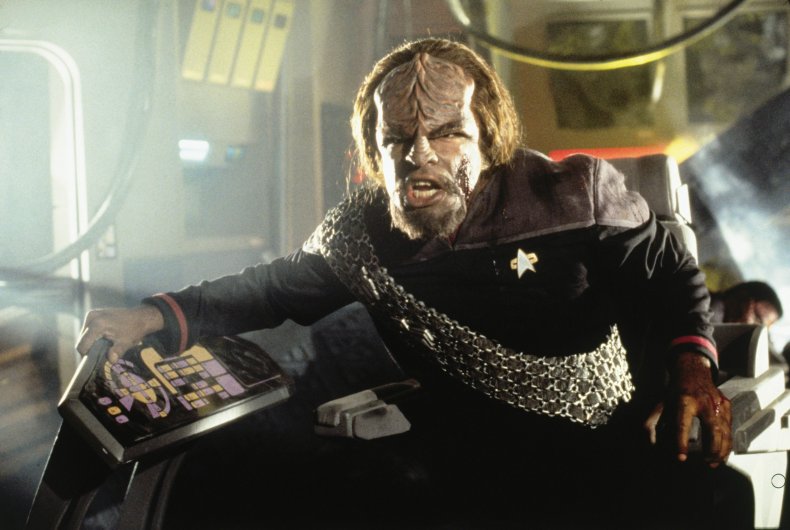 With the recent wrap of the upcoming series, many members of the Picard crew shared photos from the set, including showrunner Michael Chabon, who posted a picture from the Vasquez Rocks outside of Los Angeles—famed by Trekkers as the location of Captain James T. Kirk's battle with the Gorn in Star Trek: The Original Series episode "Arena."
Picard cinematographer Philip Lanyon shared a photo on his Instagram account of a wrap gift: a slate, or clapperboard, for the Trek series, signed by cast members, including Stewart. "You are a true legend and inspiration to us all," Lanyon said to Stewart in the caption, hashtagging his message #MakeItSo after Captain Picard's signature command. "Your hard work and dedication to bringing something new to the screen is moving."
The slate included autographs from confirmed Picard cast members including some familiar faces. Marina Sirtis (Deanna Troi), Brent Spiner (Data), Jonathan Frakes (William T. Riker), Jeri Ryan (Seven of Nine on Star Trek: Voyager) and more signed the clapboard, but a signature that appears to be Michael Dorn's autograph, right in the center, came as a surprise. While Lanyon specifically noted the slate was signed by "some of the original TNG cast," Dorn's is the only signature from a cast member not confirmed to return in Star Trek: Picard. While it could be that Dorn was on set for other reasons, a cameo appearance is one obvious explanation.
However, a representative for Picard producers CBS Television Studios confirmed to Newsweek that Michael Dorn is not appearing in Picard, citing a conversation with the casting team.
The apparent Dorn autograph—and the cameo many hoped it promised—was first noted by Twitter user @AleSTrek, who provided a separate Dorn autograph as a point of comparison.
In Star Trek: Picard, Stewart returns as Picard, now in a very different chapter of life from his days as a Starfleet captain. While the plot is still under wraps, the return of Seven of Nine suggests Picard will once again be confronted by the Borg, who assimilate other species into their cybernetic matrix. Like Seven of Nine, Picard was once absorbed into the Borg hivemind, an experience that left him traumatized.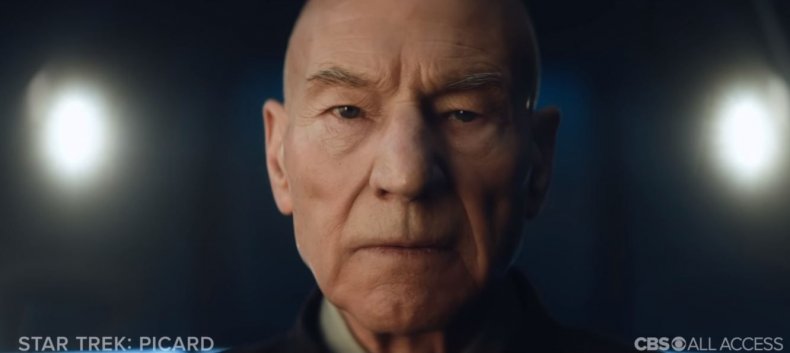 Jonathan Del Arco, who played a Borg drone nicknamed "Hugh" in an episode of The Next Generation, will also appear on Picard, further suggesting the plot will somehow revolve around the Borg Collective.
Star Trek: Picard will premiere on the CBS All Access streaming service early in 2020.