'Star Trek: Picard's' Patrick Stewart Answers 'Shag, Marry, Kill' for Klingons, Romulans and Borg
The women of The Talk pressed Patrick Stewart to answer whether he'd "shag, marry or kill" Star Trek's Klingons, Romulans and Borg, and they weren't going to let the actor known for playing Jean-Luc Picard get away with a diplomatic answer.
Appearing Monday on the CBS daytime talk show alongside fellow Star Trek: Picard cast member Alison Pill, Stewart addressed the question as part of a segment dubbed "Pick a Card Picard," in which the star selected between multiple face-down playing cards projected on a large screen. Each card, emblazoned with the Starfleet insignia, had a question for the 79-year-old actor, who returned this year to the Star Trek: The Next Generation role that made him famous.
"The survival of the galaxy depends on your answer," The Talk co-host Carrie Ann Inaba told Stewart.
"Shag, Marry, Kill: alien species edition. A Klingon, a Romulan or Borg. Now this means you would shag one, marry one and kill one," co-host Sheryl Underwood said. "Which one would you shag?"
Appearing a bit flustered, Stewart answered diplomatically, in keeping with Captain Picard's typical reserve.
"Giving the nature of our new show, intergalactic relationships have changed. And so I would have to stand alongside each of these races and embrace them."
But the hosts weren't having it.
"Ooh, so you would shag them all," Underwood responded. "I would like to join with that endeavor."
"I can't believe you said that!" Stewart said, as Pill and the other co-hosts cracked up.
While Stewart extended the hospitality of shagging and marrying to the Klingons, Romulans and the Borg, at this point in Star Trek: Picard his character is unlikely to be so open-minded. While Jean-Luc has come around a bit on the Borg—particularly after ex-Borg Hugh helped him understand the drones are victims of the assimilating hive mind, rather than monsters—it's hard to imagine the starship captain hopping in bed with one.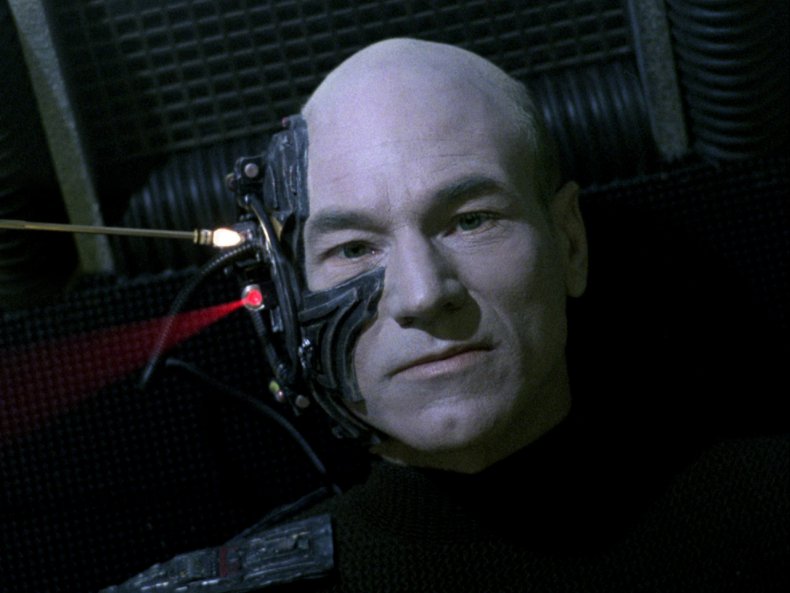 In 2399, the year in which Picard is set, Jean-Luc continues to be traumatized by his encounter with the Borg decades earlier. The alien species, which captures and converts all life into mindless cybernetic drones, assimilated Captain Picard in a 1990 episode of The Next Generation, "Best of Both Worlds." Transformed into Locutus of Borg, the assimilated Picard led a Borg cube on an attack against Earth, wiping out a fleet of starships at Wolf 359 before he was stopped and de-assimilated. While Borg, Picard killed 11,000 fellow members of Starfleet.
Picard would likely be more receptive to overtures from Romulans or Klingons, though the violent mating habits of that warrior species would be likely to put some wear-and-tear on the aged captain's hips.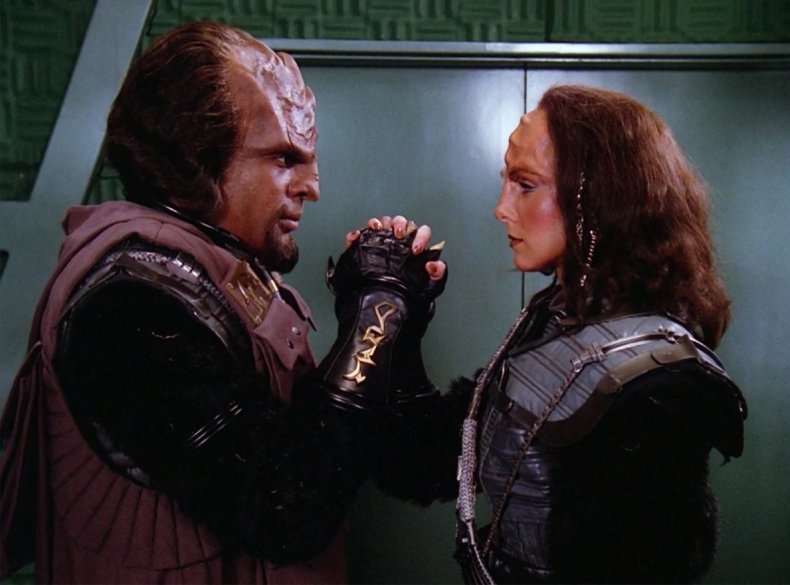 The next episode of Star Trek: Picard, "Broken Pieces," will premiere on streaming service CBS All Access on Thursday, March 12.